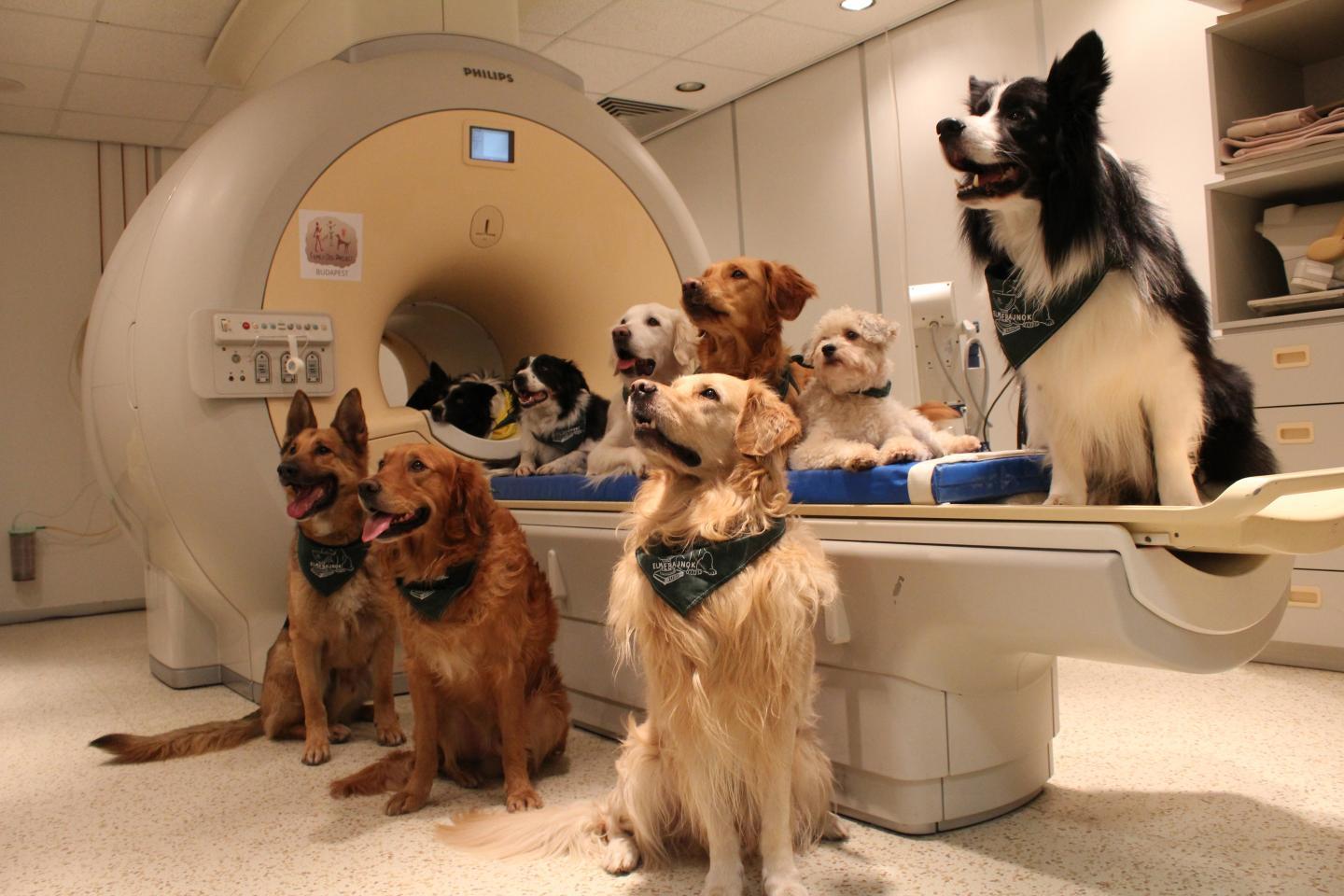 News releases about the fight against Zika, a happy sex life, and dogs were among 2016's most popular on EurekAlert!, a science news service operated by the American Association for the Advancement of Science (AAAS). For the first time, an infographic made its way to the top five most-shared list.

O, Canada
The most popular news release of 2016, titled "Canadian innovation for killing mosquito eggs could help Zika fight," received 414,825 page views between 16 December 2015 and 15 December 2016. It describes a low-cost and environmentally friendly approach to killing eggs of mosquitoes that spread diseases like dengue and Zika.
A second Canadian release, "University of Toronto study reveals secret to a happy sex life" took the 4th spot with 205,989 views. It describes how "sexpectations" -- the belief that sexual satisfaction either takes hard work or comes from being true soulmates with a partner -- can make or break a relationship.

Dog videos
For the first time, news releases about animal biology outnumbered those about human health with the most spots -- five -- in the top 10.
Our fascination with man's best friend catapulted two releases into 2nd and 7th places. A press summary from the journal Science about dogs' ability to understand vocabulary and intonation in human speech received 194,013 views.
A Cell Press news release, entitled "Your dog remembers what you did," earned 299,194 views for reminding dog owners that "your dogs are paying attention, and they'll remember." This news release was also the second-most shared release in 2016 via AddThis, with 1,600 shares and more than 1,000 social clicks on multiple platforms including Twitter, e-mail, and Facebook.
Imagine having to rip your own skin apart just to open your mouth to eat. Hydra, a tiny freshwater animal, does just that. A second Cell Press news release illustrating this process for the first time -- complete with video -- was the 3rd most popular release in 2016 with 286,475 views. (This is also the second year in a row that Cell Press occupied two spots on the annual Trending News List).
Most popular
The most popular news release in 2016 received 62% more views than its 2015 predecessor, a release about the "missing link" between the brain and the immune system (256,289). Overall, the top 10 trending news releases of 2016 received 47% more views over those from 2015 (1,545,066).
Bucking the trend from previous years, where health-related news dominated the EurekAlert! Trending News List, this year saw five releases about animal biology and four about human health occupying the top nine spots. A WiFi-related release was the lone entry from the tech arena.
Other entries in the 2016 Trending News List include releases about the relationship between wheat and chronic conditions like multiple sclerosis, asthma and rheumatoid arthritis, how coffee may help ward off dementia in some women, salmon hatcheries causing rapid genetic changes, and advances in WiFi technology.
The 10 most popular news releases on EurekAlert! in 2016 are:
Most shared
Three of the five most-shared news releases in 2016 are also among the most-read. The top spot went to the release suggesting a link between a protein in wheat and chronic conditions such as asthma, rheumatoid arthritis, and multiple sclerosis, with upwards of 1,700 shares and 6,100 social clicks. The 5th most-shared release, from The Lancet, describes a new stem cell transplantation method that may halt MS symptoms.
The two dog-related news releases on the Trending List also made it to the most-shared list, occupying the 2nd and 4th spots.
For the first time, an infographic from the multimedia archive emerged as one of the most-shared items of the year. A 2015 map showing that lice in 25 U.S. states are resistant to common treatments earned 3rd place with more than 1,100 shares and 1,000 social clicks. The related study had been presented at the 250th National Meeting & Exposition of the American Chemical Society.
The five most-shared items on EurekAlert! in 2016 are:
Social media sharing via AddThis in 2016 continued an upward trend with a total of 344,400 news-release shares over 2015's 340,233. Facebook, Twitter, and e-mail remained the preferred sharing platforms, while LinkedIn and Reddit made up a smaller but significant presence.
EurekAlert! recently surpassed 30,000 followers on Twitter and nearly 18,000 Facebook fans.
More than 29,500 news releases were eligible for inclusion on EurekAlert! in 2016, up from 27,859 in 2015. All news releases were submitted by accredited research institutions, peer-reviewed journals, or their press agents and made available to registered science reporters and the public. The annual EurekAlert! trending news release list was compiled based on the number of public and reporter visits to news releases between 16 December 2015 and 15 December 2016.
Related:

In late 2014 EurekAlert! introduced a fully responsive design, which better supports mobile use, multimedia, and social sharing. A staff-curated homepage feature highlighting trending news releases was also rolled out as part of the new design.
###
The American Association for the Advancement of Science (AAAS) is the world's largest general scientific society and publisher of the journal Science as well as Science Translational Medicine, Science Signaling, a digital, open-access journal, Science Advances, Science Immunology, and Science Robotics. AAAS was founded in 1848 and includes nearly 250 affiliated societies and academies of science, serving 10 million individuals. Science has the largest paid circulation of any peer-reviewed general science journal in the world. The non-profit AAAS is open to all and fulfills its mission to "advance science and serve society" through initiatives in science policy, international programs, science education, public engagement, and more. For the latest research news, log onto EurekAlert!, the premier science-news Web site, a service of AAAS. See http://www.aaas.org.
About EurekAlert!
Founded by AAAS in 1996, EurekAlert! is an editorially independent, online science news service. Thousands of reporters around the globe use EurekAlert! to access news and resources from the world's top research organizations. For free access to EurekAlert!, visit http://www.EurekAlert.org.
---