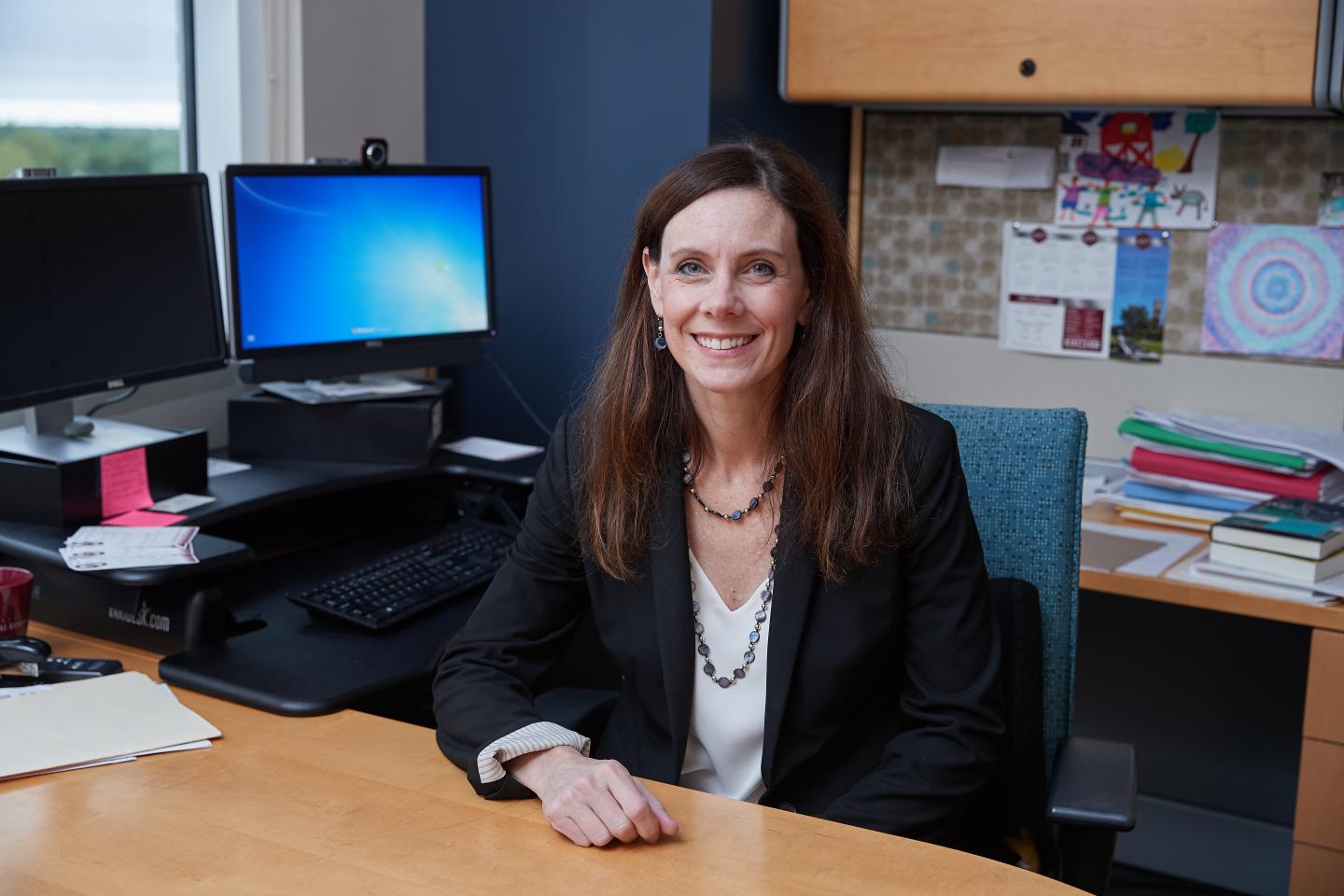 University of Oklahoma Psychology Professor Shane Connelly was named a fellow of the Society for Industrial and Organizational Psychology for advancing what is known about effective and ineffective leaders. Connelly's research has emphasized the development of ethical professionals, and she played a key role in developing an ethics education program that is a national model for other universities and research institutions.
"Dr. Connelly is one of our finest faculty members in the College of Arts and Sciences. It is no surprise to any of us that her work on leadership, emotions in the workplace and ethical decision making is being recognized by her peers. I am very happy to see others recognize in her what we have known for years. Shane Connelly is a super star," said Kelly Damphousse, dean of the OU College of Arts and Sciences.
Connelly, a professor in the Department of Psychology, OU College of Arts and Sciences, and an associate director of the Center for Applied Social Research, has conducted basic and applied psychological research for more than 20 years for government and non-government organizations. She has established a strong record of scholarly achievement, federal research grants and mentorship of doctoral candidates. Her research has focused on three broad areas: leadership and emotions, ethics, and communication in ideological groups.
Connelly's fellow award is based on significant contributions to understanding the development and acquisition of leadership skills necessary for successful leadership. She has established new areas of research and theory that have significantly shaped research and knowledge in the thinking and practice of industrial and organizational psychology. She has published more than 100 articles and book chapters, and she has received more than $10 million in research grants from agencies, including the National Science Foundation and the National Institutes for Health.
Connelly serves on the editorial boards of The Leadership Quarterly and Frontiers in Psychology, and is an associate editor for Human Performance. She is a member of the American Psychological Association, the Association for Psychological Science, the Academy of Management and the Society for Industrial and Organizational Psychology. She is a founding faculty member and serves on the governing board and executive committees of the Center for Applied Social Research.
###
---