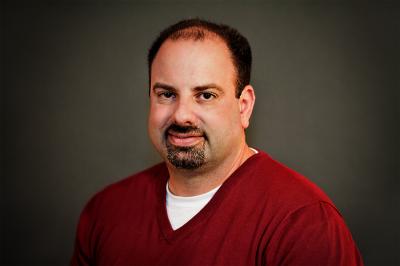 Why do we routinely choose options that don't meet our short-term needs and undermine our long-term goals? Why do we willingly expose ourselves to temptations that undercut our hard-fought progress to overcome addictions? Why are we prone to assigning meaning to statistically common coincidences? Why do we insist we're right even when evidence contradicts us? In WHAT MAKES YOUR BRAIN HAPPY AND WHY YOU SHOULD DO THE OPPOSITE (Prometheus Books $19), science writer David DiSalvo reveals a remarkable paradox: what your brain wants is frequently not what your brain needs. In fact, much of what makes our brains "happy" leads to errors, biases, and distortions, which make getting out of our own way extremely difficult.
New Scientist says, "David DiSalvo takes us on a whistle-stop tour of our mind's delusions. No aspect of daily life is left untouched: whether he is exploring job interviews, first dates or the perils of eBay, DiSalvo will change the way you think about thinking… an enjoyable manual to your psyche that may change your life."
DiSalvo's search includes forays into evolutionary and social psychology, cognitive science, neurology, and even marketing and economics—as well as interviews with many of the top thinkers in psychology and neuroscience today. From this research-based platform, the author draws out insights that we can use to identify our brains' foibles and turn our awareness into edifying action. Joseph T. Hallinan, Pulitzer Prize-winning author of "Why We Make Mistakes", calls DiSalvo's book "the Swiss Army knife of psychology and neuroscience research—handy, practical, and very, very useful. It boils down the latest findings into simple easy-to-understand lessons you can apply to your daily life."
Ultimately, DiSalvo argues, the research does not serve up ready-made answers, but provides us with actionable clues for overcoming the plight of our advanced brains and, consequently, living more fulfilled lives.
"DiSalvo wakes us up and sets us free. The expression "knowledge is power" has never been more appropriate. [He] takes the mystery out of our daily self-sabotage. Using science and psychology he leads us into awareness and provides us action steps to make our lives better…You feel like you are on a journey of self-discovery," says New York Journal of Books, "If you have no interest in changing and think you are doing everything perfectly, you should be the first in line to read WHAT MAKES YOUR BRAIN HAPPY [AND WHY YOU SHOULD DO THE OPPOSITE]."
David DiSalvo (Orlando, FL) is a science, technology and culture writer for Scientific American Mind, Psychology Today, Mental Floss, Forbes.com, and other publications, and the writer behind the well-regarded science blog Neuronarrative, which reaches 100,000+ readers in more than 200 countries every month. He has appeared on CNN's Headline News, written for the Wall Street Journal, and his work has been referenced in major publications worldwide. He has also served as a consulting research analyst and communications specialist for the U.S. Environmental Protection Agency and several public and private organizations in the U.S. and abroad.
###
---