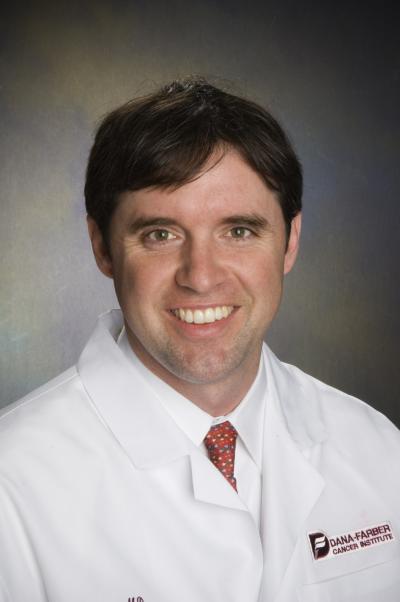 BOSTON—The development of a male contraceptive pill has long proven to be elusive, but findings from a new study may point scientists in the right direction to making oral birth control for men a reality.
Researchers at Dana-Farber Cancer Institute and Baylor College of Medicine report in the Aug. 17 issue of Cell that they have used a small molecule compound to generate reversible birth control in male mice.
The compound, called JQ1, penetrates the blood-testis boundary to disrupt spermatogenesis, the process by which sperm develop to become mature sperm. The result is a decrease in the number and quality of sperm. The study showed that normal sperm production resumed when JQ1 was discontinued, and JQ1 did not affect testosterone production, mating behavior, or the health of offspring conceived after JQ1 use.
"Our findings demonstrate that, when given to rodents, this compound produces a rapid and reversible decrease in sperm count and mobility with profound effects on fertility," said Dana-Farber's James Bradner, MD, the paper's senior author.
Martin Matzuk, MD, PhD, of Baylor College of Medicine, is the paper's first author.
JQ1 was originally synthesized at Dana-Farber to block BRD4, a cancer-causing gene. Named for the lead chemist, Jun Qi, PhD, in the Bradner laboratory, JQ1 has proven effective in models of lung cancer and in several blood cancers including leukemia and multiple myeloma. During the past two years, the Bradner group has provided JQ1 without charge to more than 350 laboratories around the world.
The Dana-Farber/Baylor collaboration started when Bradner told Matzuk that he was testing JQ1 as an inhibitor of a member of a family of bromodomain proteins, and he wanted to know whether JQ1 would have an effect on a spermatogenic-specific member of that family called BRDT. This question was based on earlier research from Debra Wolgemuth, PhD, and her group at Columbia University that revealed that mice lacking BRDT were infertile.
BRDT is involved in the chromatin remodeling process during the generation of sperm in the testis. Chromatin is the combination of DNA and proteins that make up the contents of the nucleus of a cell. It is "remodeled" to give the proteins that regulate how genes act access to the genetic material.
JQ1 subverts that process by binding to a pocket of BRDT that is necessary for chromatin remodeling to take place. In doing this, JQ1 blocks the normal process by which sperm are made, thereby reducing production and quality of the sperm.
Using JQ1 provided by Bradner, Matzuk and his group injected mice with the compound in solution and evaluated the effect. The mice that received JQ1 had lower sperm counts, and their sperm were less mobile than those of mice who had not received the molecule. This rendered the JQ1-treated mice infertile.
"These findings suggest that a reversible, oral male contraceptive may be possible," said Bradner, who is also on faculty at Harvard Medical School and the Broad Institute. "While we will be conducting more research to see if we can build on our current findings, JQ1 shows initial promise as a lead compound for male contraception."
###
In addition to Bradner and Matzuk, others who contributed are Michael R. McKeown, Madeleine E. Lemieux, PhD, and Jun Qi, PhD of Dana-Farber; Panagis Filippakopoulos, PhD, Sarah Picaud, PhD, and Stefan Knapp, PhD, of the University of Oxford in the UK; Qinglei Li, MD, PhD, of Texas A&M University in College Station; Lang Ma, PhD, and Julio E. Agno of Baylor College of Medicine; and Richard N. Yu, MD, PhD, of Boston Children's Hospital.
These studies were supported, in part, by the Eunice Kennedy Shriver National Institute of Child Health and Human Development (U01-HD060496); the Burroughs Wellcome Fund; the National Institutes of Health (K08CA128972), the Smith Family Foundation, and Damon-Runyon Cancer Research Foundation.
Dana-Farber Cancer Institute is a principal teaching affiliate of the Harvard Medical School and is among the leading cancer research and care centers in the United States. It is a founding member of the Dana-Farber/Harvard Cancer Center, designated a comprehensive cancer center by the National Cancer Institute. It provides adult cancer care with Brigham and Women's Hospital as Dana-Farber/Brigham and Women's Cancer Center and it provides pediatric care with Boston Children's Hospital as Dana-Farber/Children's Hospital Cancer Center. Dana-Farber is the top ranked cancer center in New England and fifth nationally, according to U.S. News & World Report, and one of the largest recipients among independent hospitals of National Cancer Institute and National Institutes of Health grant funding.
Follow Dana-Farber on Twitter: @danafarber or Facebook: facebook.com/danafarbercancerinstitute.
EDITOR'S NOTE: A video interview with Dr. Bradner, lab b-roll and animation is available upon request.
---