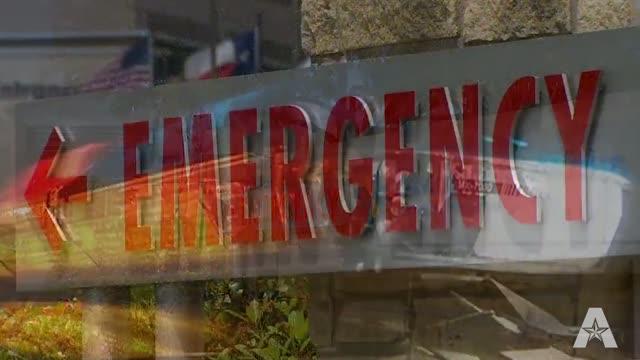 The University of Texas at Arlington has received a new $227,000 grant funded through the federal government's Medical Technology Enterprise Consortium to develop the manufacturing process for the REHEAL glove, a bioengineered healing glove that delivers medicine to injured hands to speed up healing.
"Developing the manufacturing process is critical for clinical and pre-clinical studies of the REHEAL glove, which would be a Class 2 medical device that would need FDA approval," said Muthu Wijesundara, chief research scientist at UTA's Research Institute and leader of the project.
The REHEAL glove is a flexible polymeric glove wound dressing for treatment after hand trauma that not only has the capability of providing commonly used negative pressure wound therapy, but also provides a means for delivering therapeutics and controlling the wound environment for better and faster healing.
The REHEAL Glove can be used to deliver topical gels and creams, as well as wash the wound and remove fluids. It is easily applied and removed, and does not adhere to the wound to avoid painful removal. The material of the glove is made of transparent silicone, allowing for continuous monitoring of the wound.
In addition, the REHEAL Glove allows greater mobilization of the hand in the earlier phases of wound healing, which accelerates the rehabilitation process.
Previous studies with the University of Washington on healthy volunteers have demonstrated the safety and feasibility of the REHEAL glove to improve patient care.
"We are now moving beyond a lab prototype tested on volunteers to transition the technology for large-scale clinical human trials," Wijesundara added. "UTA Research Institute will focus on the manufacturing process while our medical partner Dr. Christopher Allan will oversee development of sterilization and packaging process for the device."
###
Wijesundara and Allan, who works at the University of Washington's Hand, Elbow and Shoulder Center, co-developed the glove and recently co-founded a startup, REHEAL LLC. UW CoMotion, the University of Washington's collaborative innovation hub, has supported REHEAL in their commercialization journey by helping to provide Coulter funds to create new prototype devices, filing a currently pending patent application on the technology, and connecting the team to regulatory consultants and business mentors.
---