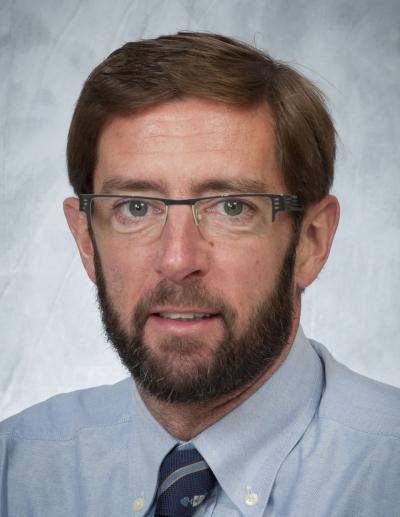 TORONTO, Sept. 27, 2013—Americans in the highest socio-economic groups have a 13 per cent greater chance of surviving a kind of stroke known as a subarachnoid hemorrhage than those in the lowest socio-economic groups, a new study has found.
However, social and economic status have no bearing on mortality rates for subarachnoid hemorrhages, or SAH, in Canada, according to the study led by Dr. Loch Macdonald, a neurosurgeon at St. Michael's Hospital in Toronto.
"The findings suggest Canada's universal, publicly funded health insurance coverage may play a role in improving chances of better outcomes after SAH among patients in lower socioeconomic groups," said Dr. Macdonald, one of the world's leading experts in researching these kinds of strokes.
The study appears in the October issue of the journal Stroke.
A subarachnoid hemorrhage is bleeding in the area between the brain and the thin tissue that covers the brain, an area called the subarachnoid space. Subarachnoid hemorrhage affects 10 in 100,000 people in North America each year, or about 40,000 cases a year. About one-quarter of SAH patients die within two weeks of hospital admission and a similar number are discharged with disabilities that may require prolonged institutional care.
The study used administrative databases to collect information on 31,631 U.S. patients and 16,531 Canadian patients. Socioeconomic status was based on estimated median household income according to zip code or postal code. The average age of patients in both countries was 58. U.S. patients living in the lowest income neighbourhoods were less likely than those in wealthy neighbourhoods to be Caucasians (52 per cent vs. 70 per cent) or Asian/Pacific Islanders (2 per cent vs. 9 per cent) and were more likely to be African American (25 per cent vs. 7 per cent) or Hispanic (17 per cent vs. 9 per cent).
Low-income patients were most likely to be seen in hospitals in the southern United States, to be on Medicaid or pay the bills themselves, and to have more pre-existing medical conditions.
U.S. patients were more likely to receive urgent or emergency admission than their Canadian counterparts (91 per cent vs. 83 per cent) and have more comorbidities, or additional health issues (40 per cent vs. 25 per cent).
But the researchers said none of those factors explained the fact the in the United States, patients in the top 25 per cent of neighbhourhood income were at significantly less risk of dying from
SAH than those in the bottom quarter of neighbourhood income. In the lowest income levels, 23 per cent of SAH patients died, compared to 20 per cent of patients at the highest incomes.
The study found that socioeconomic status played did not influence how many SAH patients were discharged from hospitals to other institutions such as rehabilitation facilities in either country.
However, Dr. Macdonald noted that the link between socioeconomic status and mortality rates in the United States cannot be discussed independently of whether patients have health insurance.
"Insurance status has been shown to significantly impact outcomes for patients with SAH, with worse outcomes more likely to occur among patients who are inadequately insured," he said. "Better insured patients are more likely to live in wealthy neighbhourhoods and have better access to timely, high-quality specialized care, which has been shown to be critical to improved outcomes after SAH."
He said this study provides some evidence to support the concept that access to health care for low-income patients, including prevent and management of related conditions, is better in a public health care system than a private health care system. He noted that SAH patients in the United States had more associated health issues than in Canada.
"It is possible Canada's more inclusive publicly funded health insurance coverage facilitated a relatively better access to treatment for comorbid conditions and improved chances of better outcomes after SAH among lower SES groups."
###
This study was supported by the Keenan Chair in Surgery.
About St. Michael's Hospital
St. Michael's Hospital provides compassionate care to all who enter its doors. The hospital also provides outstanding medical education to future health care professionals in more than 23 academic disciplines. Critical care and trauma, heart disease, neurosurgery, diabetes, cancer care, and care of the homeless are among the Hospital's recognized areas of expertise. Through the Keenan Research Centre and the Li Ka Shing International Healthcare Education Center, which make up the Li Ka Shing Knowledge Institute, research and education at St. Michael's Hospital are recognized and make an impact around the world. Founded in 1892, the hospital is fully affiliated with the University of Toronto.
For more information, or to interview Dr. Macdonald, please contact:
Leslie Shepherd
Manager, Media Strategy
Phone: 416-864-6094
shepherdl@smh.ca
St. Michael's Hospital
Inspired Care. Inspiring Science.
http://www.stmichaelshospital.com
Follow us on Twitter: http://www.twitter.com/stmikeshospital
---