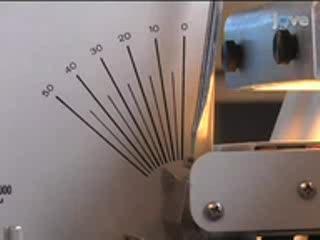 Science, the journal of scientific research, news, and commentary published by The American Association for the Advancement of Science (AAAS), and JoVE, the scientific video journal, announced that they have entered into a partnership for joint production and publication of scientific videos online. The purpose of the partnership is to enhance scientific articles published in Science through video demonstrations of experimental techniques.
Under the partnership, which is currently in its pilot phase, Science will select papers suitable for the video enhancement, and will identify author groups willing to help shape the video demonstrations. JoVE will then work with the authors to create the actual demonstrations, using the company's platform for geographically distributed video-production. According to Stewart Wills, Online Editor at Science, direct, in-article video demonstrations should increase the value of Science research to its main audience, working scientists and students.
"Experimental techniques, and the ability to reproduce them, lie at the core of science and scientific trust," Wills noted. "But no matter how well written a paper's methods section or protocol is, the reality in the lab is that it's often much more effective to show someone how something was done than to tell them how it was done. We're excited to be working with JoVE to bring that dimension directly to some of Science's top-tier research content, and we're looking forward to learning the response of our authors, users, and subscribers to this new program."
Moshe Pritsker, CEO and a co-founder of JoVE, stressed the significance of the partnership with Science. "Science is a flagship of scientific publishing and a cornerstone of modern science. The partnership with them enables JoVE to spread its innovative video-based publishing model, and facilitate its adoption in the scientific community and scientific publishing industry. For us, it is a sign of trust from the industry leader that provides a strong validation to our concept and platform of large-scale video-production we have built".
The first video in the program documents an innovative method for visualizing and mapping the success or failure of immune control in viral infections, work published by Qingsheng Li et al. in Science's 27 March 2009 issue. The paper and associated video can be found at http://www.sciencemag.org/cgi/content/full/323/5922/1726 ; access is free of charge for users who register with the site. The video and detailed protocol notes are also available at the JoVE site, at http://www.jove.com/index/Details.stp?ID=1561 .
###
The Science/JoVE pilot project received support from the William T. Golden Endowment Fund for Program Innovation at AAAS.
About AAAS and Science
The American Association for the Advancement of Science (AAAS) is the world's largest general scientific society, and publisher of the journal Science (www.sciencemag.org) as well as Science Signaling (www.sciencesignaling.org). In October 2009, AAAS also will begin publishing Science Translational Medicine (www.sciencetranslationalmedicine.org). AAAS was founded in 1848, and includes some 262 affiliated societies and academies of science, serving 10 million individuals. Science has the largest paid circulation of any peer-reviewed general science journal in the world, with an estimated total readership of 1 million. The non-profit AAAS (www.aaas.org) is open to all and fulfills its mission to "advance science and serve society" through initiatives in science policy; international programs; science education; and more. For the latest research news, log onto EurekAlert!, www.eurekalert.org, the premier science-news Web site, a service of AAAS.
About Journal of Visualized Experiments (JoVE)
The Boston-based publishing company JoVE was founded in October 2006 as the first online scientific video journal to increase knowledge transfer and productivity in biological and biomedical research. To enable publication of scientific videos from research institutions around the world, JoVE has developed its unique technological infrastructure for geographically distributed large-scale video production. The journal JoVE has so far released nearly 400 video articles on advanced experimental approaches in neuroscience, immunology, cancer research, stem cell biology, bioengineering, medicine and other fields. For more information, please visit www.jove.com.
---