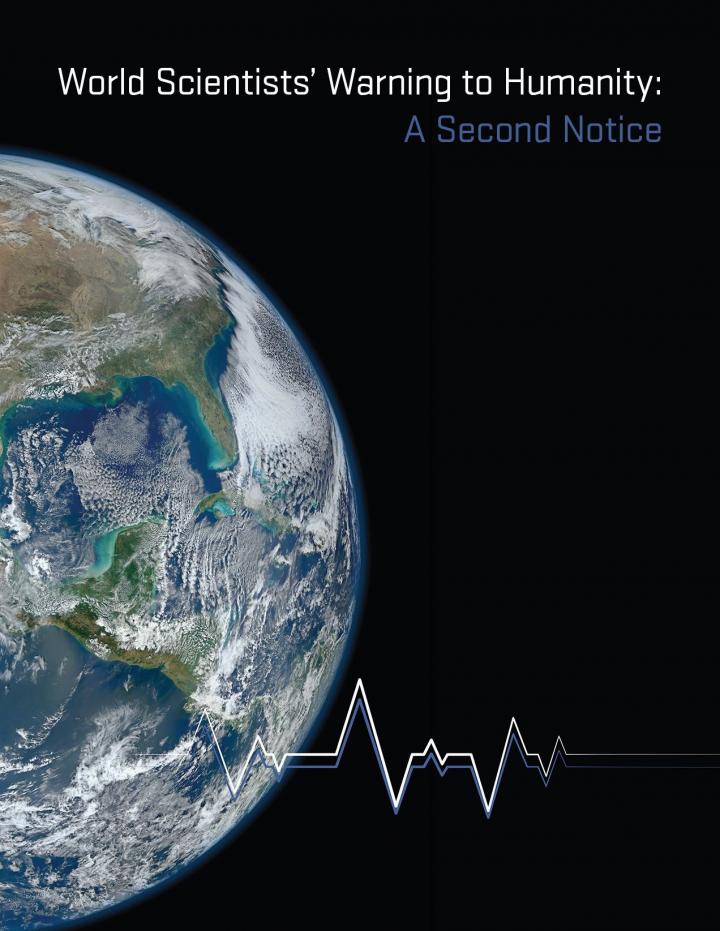 Twenty-five years after the first 'scientists' warning to humanity', a new report is continuing to gain momentum and is already the one of the most talked about papers globally since Altmetric records began.
The paper, World scientists' warning to humanity: A second notice, has prompted speeches about the research in Israel's Knesset and Canada's BC Legislature, with signatories increasing with the specially formed Alliance of World Scientists.
The latest translation includes Polish, with universities set to discuss the recommendations later this month and a push by the University of Silesia for city-wide implementation.
Co-author at the University of Sydney Dr Thomas Newsome has helped the report go viral, which has prompted almost 9,000 Tweets. The paper is inspiring responses such as the publication of a friendly satirical high-profile "final warning".
The paper's cumulative score is currently in sixth place out of more than 9 million publications, since Altmetric started tracking attention to research more than six years ago.
Three letters in comment, as well as a response companion piece by the Warning authors publishes today in the peer-reviewed journal BioScience.
The response piece, "Role of Scientists' Warning in shifting policy from growth to conservation economy", highlights two key areas for action in policy and science:
1. Nobel Prize in Economics incorporating the limits of the biosphere - The Economic Sciences Prize Committee should give greater weight to externalised environmental limits.

2. Carbon pricing globally - already implemented or planned by some 42 countries and 25 states, provinces and cities but there is an urgent need for higher carbon prices.
"There are critical environmental limits to resource-dependent economic growth," the authors state.
Lead author of the warning letter and new response paper, ecology Professor William Ripple at Oregon State University said: "Our scientists' warning to humanity has clearly struck a chord with both the global scientific community and the public."
The "second notice" warning paper has received an additional 4,500+ endorsements by scientists since it published in November 2017.
There are now approximately 20,000 expert endorsements and/or co-signatories to the paper online; signatures and donations are encouraged at scientistswarning.forestry.oregonstate.edu/. Updates continue from co-author @NewsomeTM on Twitter.
The paper's Altmetric of about 7100 is gaining ground on the top paper for 2016, former United States President Barack Obama's review of the healthcare system, which accumulated a score of 8063 in four months; most of the top 100 of all time have an Altmetric below 6000.
###
---