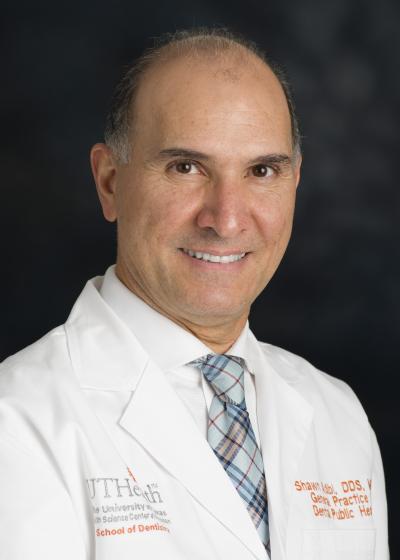 Shawn S. Adibi, DDS, MEd, of the UTHealth School of Dentistry has been elected to Fellowship in the American Academy of Oral Medicine. Adibi is an associate professor in the Department of General Dentistry and Dental Public Health and sees patients in the school's faculty practice, UT Dentists.
To earn the credential, Adibi completed a comprehensive training program in Advanced Temporomandibular Disorders and Orofacial Pain at the University of Kentucky, focusing on temporomandibular disorders (TMD) and orofacial pain management. He passed a fellowship exam after meeting the academy's requirements as a member for at least two years.
The 80-hour program was equally split between condensed classroom lectures and supervised clinical practice. The credential recognizes proficiency in the diagnosis and management of oral mucosal diseases, difficult oral and dental diagnoses, orofacial pain and dental management of medically complex patients.
Adibi is a graduate of the University of Oklahoma College of Dentistry and earned his master's degree at the University of Houston. He maintained a private practice in Oklahoma and later in Houston before joining faculty at the School of Dentistry in 2005.
###
---