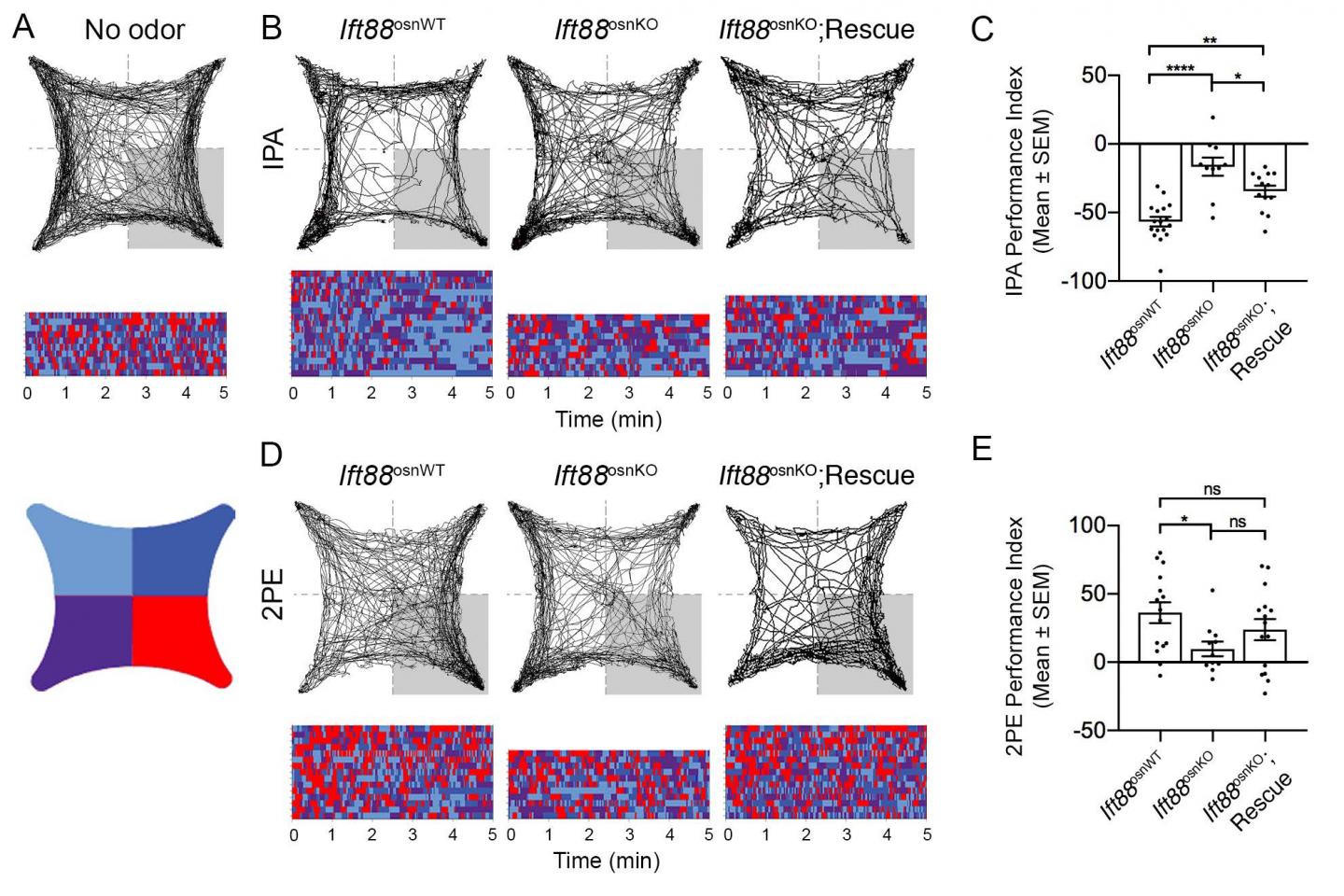 Re-expressing a protein critical for the detection and perception of odors restores function of the olfactory system in a genetic mouse model of lost hair-like cellular structures known as cilia, according to research published in JNeurosci. This may represent a promising therapeutic strategy for a group of human diseases that can cause loss of smell.
By replacing a lost gene, Jeffrey Martens and colleagues demonstrate the ability of the mouse olfactory system to heal itself. The therapy increased the number and length of cilia as well as the responses of olfactory sensory neurons. The researchers also achieved restored connections between the sensory neurons and the olfactory bulb and behaviors in odor-guided tasks. These results held across the developing and adult olfactory systems, suggesting that a similar treatment if translated to humans could be effective for patients of a wide range of ages.
###
Article: Peripheral gene therapeutic rescue of an olfactory ciliopathy restores sensory input, axonal pathfinding, and odor-guided behavior
DOI: https://doi.org/10.1523/JNEUROSCI.0084-18.2018
Corresponding author: Jeffrey Martens (University of Florida, Gainesville, USA), martensj@ufl.edu
About JNeurosci
JNeurosci, the Society for Neuroscience's first journal, was launched in 1981 as a means to communicate the findings of the highest quality neuroscience research to the growing field. Today, the journal remains committed to publishing cutting-edge neuroscience that will have an immediate and lasting scientific impact, while responding to authors' changing publishing needs, representing breadth of the field and diversity in authorship.
About The Society for Neuroscience
The Society for Neuroscience is the world's largest organization of scientists and physicians devoted to understanding the brain and nervous system. The nonprofit organization, founded in 1969, now has nearly 37,000 members in more than 90 countries and over 130 chapters worldwide.
---