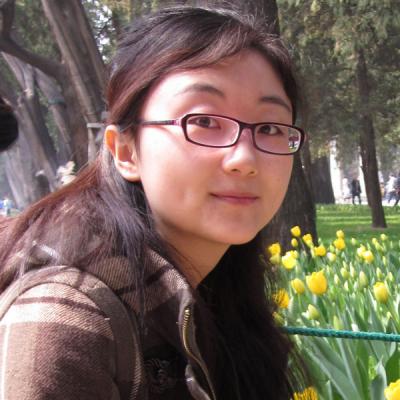 Four outstanding early-career science journalists from India and China have been named winners of the 2015 EurekAlert! Fellowships for International Science Reporters, awarded by the American Association for the Advancement of Science (AAAS), the world's largest general scientific organization, which publishes the Science family of journals.
The newly named EurekAlert! Fellows—including two from India, for the first time in the program's decade-long history—will attend the 2015 AAAS Annual Meeting, Feb. 12-16, in San Jose, California, where they will have access to breaking research news and networking opportunities with journalism peers from around the world. EurekAlert! fellowships are awarded through a competitive, juried process to professional science journalists who have worked for less than three years and published works in news media in China, India, the United States, and Europe.
This year's EurekAlert! Fellows are:
Ms. Sijie Ni 倪思洁 (China Science Daily)
Mr. Miao Zhang 张淼 (Xinhua News Agency, Geneva Bureau)
Ms. Maitri Porecha (Daily News and Analysis)
Ms. Shreya Dasgupta Madan (Freelance: Mongabay, New Scientist, India Bioscience)
"The fellowship is a rare opportunity to report on scientific developments as they occur in real time and space" at the AAAS Annual Meeting, said Maitri Porecha. "In a time when most of the space in media is dedicated to reporting politics and crime, this fellowship will have a huge impact on changing my style of reporting for the better and cater to my personal growth as well."
Applicants must meet EurekAlert!'s reporter-registrant eligibility as on-staff or freelance science reporters, and were evaluated on recently published news stories, an original essay, and a letter of recommendation.
This year's winners were selected by five independent judges with extensive journalistic and science communications expertise in those countries.
"Science reporters play an indispensable role in bridging the gap between latest achievements of the professional research community and the understandings of the general populace," said Zixue Tai, an associate professor at the University of Kentucky's School of Journalism and Telecommunications and one this year's judges.
"This is especially important in the context of China at a time when the government is expanding investment in supporting academic research and scientists there are making strides in many important areas. Improving science literacy has never been more important."
Established in 2004 with a seed grant from the William T. Golden Endowment Fund for Program Innovation and sponsored by EurekAlert!, a science-news service operated by AAAS, the EurekAlert! fellowship program funds early-career journalists from developing regions to attend the Annual Meeting of the AAAS. Past fellows have represented the Middle East, Africa, Central and South America, and China.
Background
Biography of 2015 Fellows
Sijie Ni has been working as a journalist for China Science Daily for more than a year. She covers breaking news and other comprehensive scientific topics. The topics she covers range from ecology and life sciences, to high energy physics and astronomy. She also published several exclusive news reports, for example, she conducted in-depth reports on the discovery of primordial gravitational waves and the progress of China's Kuafu Project. Her news reporting is well acknowledged by news editors, scientific communities and the public in China. She is a frequent winner of China Science Daily's Monthly Best News Reports, and her news articles are often cited by other media outlets in China.
Miao Zhang graduated from Communication University of China and majored in International Journalism. He received a Master of Arts degree in July 2011. He began his career as an editor in Xinhua News Agency's International News Department after graduation. In 2013, he was appointed as the science correspondent at Xinhua News Agency's Geneva Bureau. He has conducted interviews with researchers from the WHO, WMO, CERN, UN agencies, international organizations and research institutes. The topics he covers include Ebola and Avian flu outbreaks, dark matter, air pollution, El Nino, solar plane and so on.
Maitri Porecha has worked for two years with a daily broadsheet newspaper, Daily News and Analysis (dna) in Mumbai. She reports on a myriad of issues related to health and medicine with a special focus on tuberculosis, HIV and their inter relation with human rights. She has done extensive work of documenting lives of patients living with the dreaded extremely drug-resistant tuberculosis (XXDR-TB) and TB-HIV co-infection for which in 2013, she was awarded a fellowship by the National Press Foundation to cover The Union Lung Health Conference at Paris, France. She writes about poor drug manufacturing facilities of the pharmaceutical industry in India. She has reported extensively on the illegal internet sale of prescription drugs as well as the horse racing industry rackets that involve pumping of steroids in horse feed. In 2008, she worked as a trainee journalist with CNBC TV18. She holds a Masters of Arts in Political Science and International Relations.
Shreya Dasgupta Madan is a freelance science and environmental journalist from Bengaluru, India. She has written for various national and international publications including Mongabay, New Scientist, The Scientist, The Guardian (Environment Blog), Nature India, India Bioscience, and others. While she reports on stories from around the world, she especially loves covering science stories from India. She graduated with a bachelors in Zoology and masters in Environmental Science. She also worked as a wildlife researcher for four years studying tigers and elephants, before plunging into the world of freelancing in 2013. She was awarded third place in Mongabay's contributor awards in 2013, and received a fellowship from the Society for Environmental Journalists (SEJ) Elyssa Rosen Memorial Fund to attend and report from the SEJ conference in 2014.
Fellowship Judges
Malathy Iyer is a Senior Editor (Health) with The Times of India, Mumbai, with over 20 years of experience. When not chasing the big outbreaks of bird flu and swine flu or tracking the emergence of Total Drug-Resistant Tuberculosis, she focuses on issues of urban health care systems and the needs of women and children with special needs.
Xiong Lei is a senior journalist, author and translator based in China. Formerly Executive Director of China Features, a syndicate with Xinhua News Agency providing text and photo essays about China to interested media clients around the world, she has been teaching journalism as a guest professor at Beijing Foreign Studies University, Tsinghua University, and Renmin University of China since her retirement in 2006. She co-authored and translated a number of publications, including Portraits of Ordinary Chinese (Foreign Language Press, 1992), The Last Paradise (China Intercontinental Press, 2008), China Ink: Changing Face of Chinese Journalism (Rowman & Littlefield Publishers, 2008), and China Insight (Environmental Science Press, 2009), among others. She also serves as a media consultant with the Global Environmental Institute, a Beijing-based Chinese non-profit & non-governmental think tank.
T. V. Padma reports on science from India. She coordinated freelance contributions from the region and liaised with key organizations that partnered with SciDev.Net activities. She holds a post-graduate degree in science from the University of Delhi, India, has worked as a science correspondent with the Press Trust of India, and ran development communication projects for Panos South Asia. She also writes for Nature Medicine and has contributed to New Scientist and Inter Press Service.
Zixue Tai joined the media arts and studies faculty at the University of Kentucky in 2007. He teaches courses in multimedia and interactive game development, global communication, telecommunications policy and regulation, and other courses examining the interplay of new media and society. Previously, he taught at Southern Illinois University Edwardsville (SIUE) and Shanghai International Studies University (SISU). His research interests focus on global communication with a special emphasis on the transformation of Chinese media in the new millennium. His research has appeared in journals such as International Communication Gazette, Journalism & Mass Communication Quarterly, New Media & Society, Journal of Communication. He is the author of The Internet in China: Cyberspace and Civil Society (Routledge, 2006). Prof. Tai holds a doctorate in mass communication from the University of Minnesota - Twin Cities, a Master of Software Systems from the University of St. Thomas (Minnesota), and an MA from Shanghai International Studies University.
Roy Wadia is a global media and social development sector consultant, focusing on communications, advocacy and program management for a range of clients, including the World Health Organization, UNDP and UNAIDS. Formerly, he spent 12 years as Executive Producer at CNN International, then joined WHO as a Communications Officer and Spokesman in its China office. He subsequently worked for the British Columbia Centre for Disease Control in Vancouver, Canada, as its Director of Communications before returning to Bombay where he was appointed Executive Director of Heroes Project, an HIV/AIDS-focused NGO. Roy holds a BA, an MBA and an MA.
For more information about the 2015 fellowship winners or to find their meeting coverage, visit: http://www.eurekalert.org/fellows.
###
The American Association for the Advancement of Science (AAAS) is the world's largest general scientific society and publisher of the journal Science as well as Science Translational Medicine and Science Signaling. AAAS was founded in 1848 and includes 254 affiliated societies and academies of science, serving 10 million individuals. Science has the largest paid circulation of any peer-reviewed general science journal in the world, with an estimated total readership of 1 million. The nonprofit AAAS is open to all and fulfills its mission to "advance science and serve society" through initiatives in science policy, international programs, science education, public engagement, and more. For the latest research news, log onto EurekAlert!, http://www.eurekalert.org, the premier science-news Web site, a service of AAAS.
About EurekAlert!
Founded by AAAS in 1996, EurekAlert! is an editorially independent, online news service focused on science, medicine and technology. Thousands of reporters around the globe use EurekAlert! to access news and resources from the world's top research organizations. For free access to EurekAlert!, visit http://www.EurekAlert.org.
---