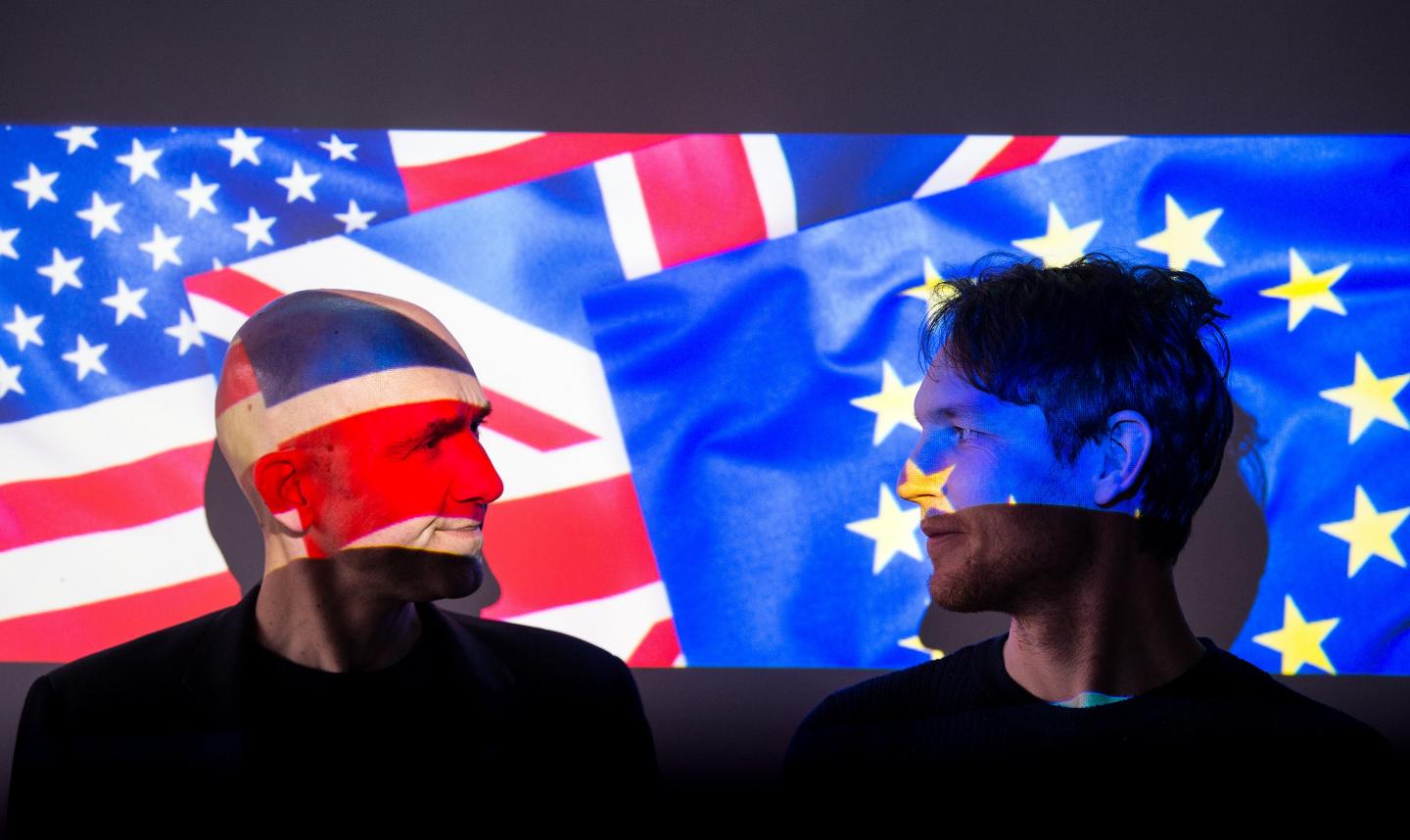 Political disillusionment leads to more extreme political views, according to studies carried out by researchers at University of Limerick (UL), Ireland.
The new research, published this week in scientific journal Social Psychological and Personality Science, found that the experience of disillusionment is likely to occur when people's political goals are not realised or their strong convictions are proved inaccurate or false.
UL's Paul J Maher and Eric R Igou, along with Wijnand A P van Tilburg, formerly of UL and now of King's College London, found that people who became disillusioned in the aftermath of the Brexit vote endorsed more extreme political views.
A second study found that, after Donald Trump's victory in the US presidential election, disillusioned Hillary Clinton voters shifted their political views towards the more left-wing/liberal end of the political spectrum.
A follow-up experiment showed that reminding liberals and conservatives of global issues that disillusioned them - such as climate change among liberals and decline in religious values among conservatives - caused greater endorsement of diverging forms of political activism.
This research has found that disillusionment has a key role to play in the increasing popularity of extreme political views. These new findings advance insights into the effects of disillusionment and the implications of this experience.
Lead author, Irish Research Council funded PhD candidate Paul Maher explained, "We have found that disillusionment may, for example, inspire cumulative political polarisation, in which different forms of polarisation interact and worsen the divisions in political and social contexts".
"Disillusionment is more likely to happen when people's convictions have been shattered. As a result, disillusioned people tend to fundamentally question their understanding of the rest of society and the world they live in. Embracing political convictions may give disillusioned people some solace and by endorsing more extreme political views, and political activism, people hope to restore a sense of orientation, purpose and significance in their lives," he continued.
The authors warn that the rise of political polarisation in several Western democracies has coincided with a loss of faith in democratic processes. By understanding that disillusionment contributes to this form of radicalisation, this research may provide a basis for critical self-reflection and intervention that protects democratic values and reasonable political discourse.
###
The full paper is available here: http://journals.sagepub.com/doi/full/10.1177/1948550617750737#articleShareContainer
For more information, higher-resolution photographs or to interview Paul Maher, please contact:
Nicola Corless
Communications Officer
University of Limerick
Nicola.Corless@UL.ie
Notes for the editor
About Paul J Maher
Paul J Maher is a lecturer at University of Limerick. As an Irish Research Council scholar he recently submitted his PhD dissertation on the experience of disillusionment and the emotions associated with a loss of meaning. His research is focused on existential psychology and the role of affect in epistemic processes. Paul is originally from Celbridge, Co. Kildare but lives in Annacotty Co. Limerick. IRC Grant number: GOIPG/2014/1526.
About Dr Eric R Igou
Dr Eric Igou is UL's Academic Coordinator of Psychology. He was Paul Maher's primary PhD supervisor. His research focuses on affect and cognition, existential psychology, and decision making. Dr Igou was born in Wiesbaden, Germany and received his PhD at the University of Heidelberg, Germany. He worked first at the University of Mannheim, Germany before completing post-doctoral research at New York University and the New School University in New York. He has also worked at Tilburg University before coming to University of Limerick, Ireland in 2008.
About Dr Wijnand A P van Tilburg
Dr Wijnand van Tilburg, formerly of UL and Paul Maher's secondary supervisor, is a social cognition researcher at the Institute of Psychiatry, Psychology and Neuroscience, King's College London. His research mainly concerns decision making, emotion, and motivation, using experimental methods. Dr van Tilburg earned his undergraduate and master's degrees at Tilburg University in the Netherlands before completing his PhD at University of Limerick, Ireland. He carried out post doctoral research at University of Southampton.
About University of Limerick
University of Limerick is an independent, internationally focused university with more than 14,000 students and 1,400 staff. It is a young, energetic and enterprising university with a proud record of innovation in education and excellence in research and scholarship.
More information is available at http://www.UL.ie.
Tweet @UL.
Facebook.com/universityoflimerick.
LinkedIn University of Limerick.
Snapchat U of Limerick.
About King's College London
King's College London is one of the top 25 universities in the world (2017/18 QS World University Rankings) and among the oldest in England. King's has more than 26,500 students (of whom nearly 10,400 are graduate students) from some 150 countries worldwide, and nearly 6,900 staff. The university is in the second phase of a £1 billion redevelopment programme which is transforming its estate.
King's has an outstanding reputation for world-class teaching and cutting-edge research. In the 2014 Research Excellence Framework (REF) King's was ranked 6th nationally in the 'power' ranking, which takes into account both the quality and quantity of research activity, and 7th for quality according to Times Higher Education rankings. Eighty-four per cent of research at King's was deemed 'world-leading' or 'internationally excellent' (3* and 4*). The university is in the top seven UK universities for research earnings and has an overall annual income of more than £600 million.
King's has a particularly distinguished reputation in the humanities, law, the sciences (including a wide range of health areas such as psychiatry, medicine, nursing and dentistry) and social sciences including international affairs. It has played a major role in many of the advances that have shaped modern life, such as the discovery of the structure of DNA and research that led to the development of radio, television, mobile phones and radar.
King's College London and Guy's and St Thomas', King's College Hospital and South London and Maudsley NHS Foundation Trusts are part of King's Health Partners. King's Health Partners Academic Health Sciences Centre (AHSC) is a pioneering global collaboration between one of the world's leading research-led universities and three of London's most successful NHS Foundation Trusts, including leading teaching hospitals and comprehensive mental health services. For more information, visit: http://www.kingshealthpartners.org.
More information on King's College London is available from: http://www.kcl.ac.uk
Article information
Article first published online: January 16, 2018 http://journals.sagepub.com/doi/full/10.1177/1948550617750737#articleShareContainer https://doi.org/10.1177/1948550617750737
---
Journal
Social Psychological and Personality Science
DOI
10.1177/1948550617750737