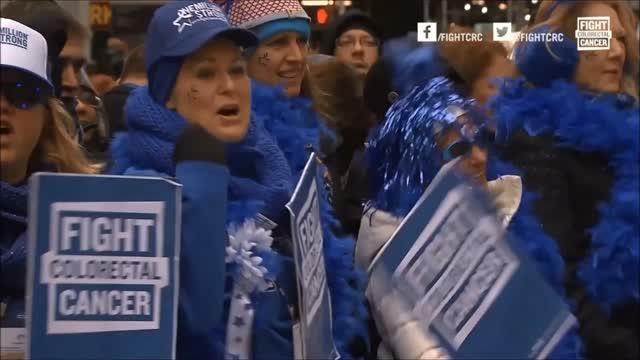 The results appear in the 2015 2nd issue of the journal of Human Genome Variation. To see a video about the partnership between Champions and Insilico, visit: http://tinyurl.com/InsilicoChampions .
Colorectal cancer (CRC) is the third most commonly diagnosed cancer and the second leading cause of cancer deaths in the United States. More than 50,000 people die of CRC each year due to tumor spreading to other organs and almost half of all newly diagnosed patients are in an advanced stage of cancer (metastatic CRC or mCRC) when they are first diagnosed.
With the development of cetuximab and panitumumab, the treatment of mCRC has been profoundly improved in the past decade. The clinical trials showed a clear and significant benefit for mCRC patients whose tumor carries wild-type K-ras. But K-ras status is not a perfect biomarker that could help physicians decide if cetuximab should be given to a mCRC patient or not because only 40 to 60% of mCRC patients with wild-type K-ras would respond to cetuximab. There are still up to 60% of mCRC patients with wild-type K-ras will not respond to cetuximab treatment. There is an urgent need to develop new biomarkers or strategies to help physician make better decisions.
During recent collaboration, the two companies, Insilico Medicine and Champions Oncology, found that human CRC TumorGrafts maintain human tumors' properties, such as gene-expression patterns, DNA copy number alteration, mutational status and clinical predictability, allowing scientists to test many drugs and combinations quickly on the mice while patients are waiting for treatment.
Qingsong Zhu, Ph.D, COO of Insilico Medicine, Inc., the leader of the study, said, "Champions' TumorGraft is one of the best drug screening platforms. Using our OncoFinderTM tool, we confirmed that TumorGrafts implanted in laboratory mice retain human CRC tumors' pathway activation profiles. Using data from human CRC TumorGrafts and clinical trial results, we identified PAS as a novel prognostic biomarker for cetuximab in mCRC."
Keren Paz, Ph.D., Chief Scientific Officer at Champions Oncology said, "Our TumorGraft platform has been used in many tumor types, including colorectal cancer and are helping physicians improving decision-making. Unfortunately, the entire process of implantation and propagation followed by drug screening typically takes 12-16 weeks and time is critical for definitive treatment, especially for advanced cancer patients. With the help of OncoFinderTM , we may be able to significantly reduce the time and cost of the process."
###
Other authors on the paper are Alexander M Aliper, Evgeny Makarev, Anton A Buzdin, Alex A Zhavoronkov from Insilico Medicine, Inc. and Keren Paz from Champions Oncology, Inc. and Evgeny Izumchenko, David Sidransky from the Johns Hopkins University.
---
Journal
Human Genome Variation