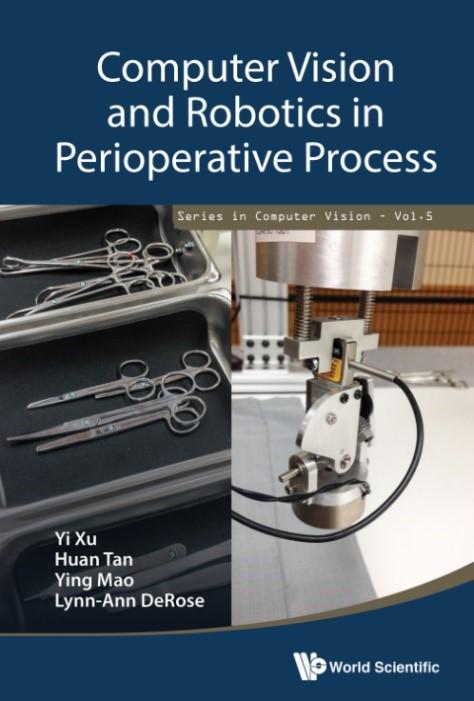 A hospital's perioperative department's performance impacts patient safety. In fact, the consequences of inadequate sterilisation of instruments during the perioperative process could increase the risk of contracting infectious diseases, like the human immunodeficiency virus (HIV) for patients. Computer Vision and Robotics in Perioperative Process highlights the challenges of the perioperative process in hospitals today and how robots may be the solution to these problems, improving throughput, patient safety and care quality.
It delves into the development of a multi-agent robotic system: a dirty-side robot that sorts instruments returned from a surgical room into different containers for easy scrubbing; a Traybot that navigates the environment and transports the instrument containers to different stations; a clean-side robot that picks up instruments and places them in surgical kits; and an orchestration software architecture that manages the cooperation between different robots.
The book discusses the technical details of all the components, from system architecture to the details of the end-effector design. It was generously sponsored by the U.S Department of Veterans Affairs Centre for Innovation (VACI).
Written by Yi Xu from the Silicon Valley Research Center, Huan Tan from the GE Global Research, Ying Mao from Dreamworld USA, Inc. and Lynn-Ann DeRose from the GE Global Research, Computer Vision and Robotics in Perioperative Process is on sale in major bookstores, including Amazon, and retails for US$78 / £70 in hardback.
For more information about this book, please visit http://www.worldscientific.com/worldscibooks/10.1142/10797.
###
About World Scientific Publishing Co.
World Scientific Publishing is a leading international independent publisher of books and journals for the scholarly, research and professional communities. World Scientific collaborates with prestigious organisations like the Nobel Foundation and US National Academies Press to bring high quality academic and professional content to researchers and academics worldwide. The company publishes about 600 books annually and 135 journals in various fields. To find out more about World Scientific, please visit http://www.worldscientific.com.
---