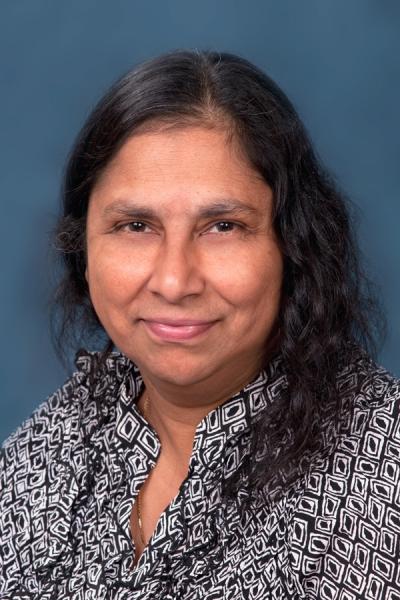 PHILADELPHIA — Bitter melon extract, a common dietary supplement, exerts a significant effect against breast cancer cell growth and may eventually become a chemopreventive agent against this form of cancer, according to results of a recent study.
"Our findings suggest that bitter melon extract modulates several signal transduction pathways, which induces breast cancer cell death," said lead researcher Ratna B. Ray, Ph.D., professor in the Department of Pathology at Saint Louis University. "This extract can be utilized as a dietary supplement for the prevention of breast cancer."
Results of this study are published in Cancer Research, a journal of the American Association for Cancer Research.
Previous research has shown Momordica charantia, also known as bitter melon, to have hypoglycemic and hypolipidemic effects, according to Ray. Because of these effects, the extract is commonly used in folk medicines as a remedy for diabetes in locales such as India, China and Central America, according to the researchers.
Using human breast cancer cells and primary human mammary epithelial cells in vitro, Ray and colleagues found the mechanism of bitter melon extract significantly decreased proliferation, that is, cell growth and division, and induced death in breast cancer cells. These early results offer an encouraging path for research into breast cancer.
"Breast cancer is a major killer among women around the world, and in that perspective, results from this study are quite significant," said Rajesh Agarwal, Ph.D., professor in the Department of Pharmaceutical Sciences at the University of Colorado, Denver School of Pharmacy. "This study may provide us with one more agent as an extract that could be used against breast cancer if additional studies hold true."
According to Agarwal, the Cancer Research associate editor for this study, the simple study design, clear-cut results and the overall importance of these findings in breast cancer prevention makes this research different from previous research.
However, he stressed that "this study is only a step towards establishing the cancer preventive efficacy of bitter melon against breast cancer." Additional studies are needed to further understand the molecular targets of bitter melon extract in cancer cells, as well as for establishing its in vivo efficacy. Agarwal gave a note of caution, stating that while these results do provide hope as an anti-cancer agent, it is important to establish the validity of these results in animal models before adding them to one's diet to inhibit breast cancer cell growth.
Ray and colleagues are currently conducting follow-up studies using a number of cancer cell lines to examine the anti-proliferative effect of the extract. They are also planning a preclinical trial to evaluate its chemopreventive efficacy by oral administration.
Bitter melon extract is cultivated in Asia, Africa and South America. Extract of this vegetable is being popularized as a dietary supplement in Western Countries, since it is known to contain additional glycosides such as mormordin, vitamin C, carotenoids, flavanoids and polyphenols.
###
Subscribe to the Cancer Research RSS Feed: http://cancerres.aacrjournals.org/rss/recent.xml
Subscribe to the AACR RSS News Feed: http://feeds.feedburner.com/aacr
The mission of the American Association for Cancer Research is to prevent and cure cancer. Founded in 1907, the AACR is the world's oldest and largest professional organization dedicated to advancing cancer research. The membership includes 30,000 basic, translational and clinical researchers; health care professionals; and cancer survivors and advocates in the United States and nearly 90 other countries. The AACR marshals the full spectrum of expertise from the cancer community to accelerate progress in the prevention, diagnosis and treatment of cancer through high-quality scientific and educational programs. It funds innovative, meritorious research grants, research fellowship and career development awards. The AACR Annual Meeting attracts more than 16,000 participants who share the latest discoveries and developments in the field. Special conferences throughout the year present novel data across a wide variety of topics in cancer research, treatment and patient care. The AACR publishes six major peer-reviewed journals: Cancer Research; Clinical Cancer Research; Molecular Cancer Therapeutics; Molecular Cancer Research; Cancer Epidemiology, Biomarkers & Prevention; and Cancer Prevention Research. The AACR also publishes CR, a magazine for cancer survivors and their families, patient advocates, physicians and scientists. CR provides a forum for sharing essential, evidence-based information and perspectives on progress in cancer research, survivorship and advocacy.
---