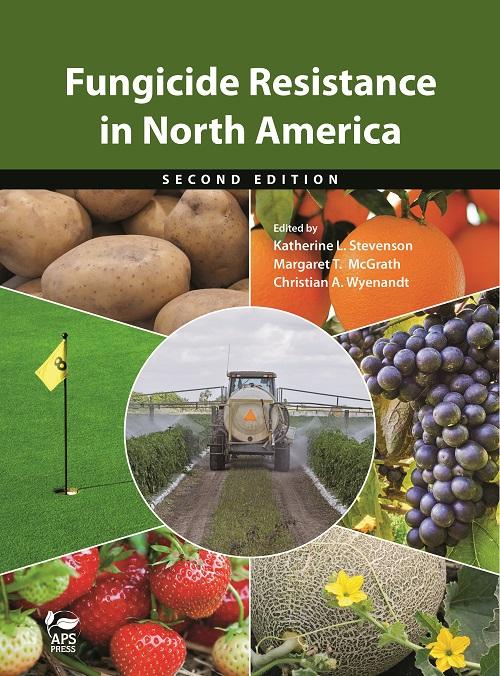 Fungicides are the primary tools used to manage plant diseases, but they are regularly rendered useless by pathogens' ability to develop resistance. The development of resistance to fungicides is arguably the greatest challenge to effectively managing plant diseases. A second obstacle in the development and application of fungicides is the constant change in the chemical landscape, as new chemicals are introduced and others are banned.
Fungicide Resistance in North America, Second Edition, is a complete update of the 1988 edition. It describes the current state of fungicide development and management of fungicide resistance in primary pathogens of important agricultural and horticultural crops. Unlike other recently published books on fungicide resistance, this book focuses exclusively on the most significant resistance issues faced by agricultural producers in North America and especially the United States.
This new edition is organized into four main sections:
An overview of the history, science, practice, politics, and management of fungicide resistance
An updated review of the major fungicide groups--including significant new groups such as succinate dehydrogenase inhibitors (SDHIs), quinone outside inhibitors (QoIs), phenylpyrroles, azonaphthalenes, and carboxylic acid amides--that covers their modes of action, market situations, histories of resistance development, and mechanisms of resistance
A review of sampling strategies and modern laboratory methods for detecting and characterizing fungicide resistance in plant-pathogenic fungi and oomycetes
NEW to this edition! Case studies highlighting the historical development, current status, and management of fungicide resistance in key pathogens of major crops, including stone fruits, tree nuts, potatoes, cucurbits, strawberries, rice, turfgrass, and more
Editors Katherine L. Stevenson, Margaret T. McGrath, and Christian A. Wyenandt have extensive experience studying fungicide resistance. Together with nearly 60 contributing authors, they provide the most up-to-date information available on research about the mechanisms of resistance to the major classes of fungicides and strategies for managing resistance. They also provide the knowledge needed to sample appropriately and accurately detect fungicide resistance in pathogen isolates or populations.
Fungicide Resistance in North America, Second Edition, is an extensive and practical tool for agricultural industry and agricultural chemical industry professionals, as well as extension personnel, crop consultants, county agents, farm advisors, and educators and students. Students and readers new to the topic of fungicide resistance will benefit from the glossary of terms provided and from the fundamental discussions of key concepts.
###
---