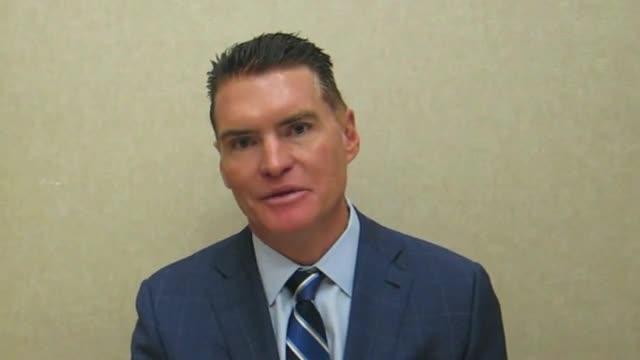 EDINBURGH, Scotland (May 29, 2017) - The International Neuromodulation Society (INS) has selected six best scientific abstracts that represent insights that may facilitate expanded, increasingly tailored care. The winners are being announced May 29 at the INS 13th World Congress in Edinburgh, Scotland.
"These accomplishments represent rapid progress in our field, and offer potential to expand and improve patient care," commented INS President Timothy Deer, M.D. "We are proud to acknowledge such stellar and promising research."
Neuromodulation entered use in the 1980s to manage chronic pain, treat bladder dysfunction, improve sensory deficits, and limit motor symptoms of movement disorder. The techniques and targets continue to evolve with potential to treat an expanding array of health conditions.
The scientific abstracts being recognized reflect the field's overall trends toward personalized care that tailors therapy to address underlying conditions.
The abstracts were selected for quality, originality, and ingenuity from among more than 470 accepted abstracts. The abstract competition began in 2015.
The six winning research projects represent innovative therapy approaches or basic research, providing knowledge that can improve treatment or help clarify mode of action.
New functional treatment for chronic low back pain - Vivek Mehta, MD, FRCA, FFPMRCA, a consultant in Pain Medicine and Neuromodulation; and director, Pain and Anaesthesia Research Centre at St. Bartholomew's Hospital, Barts Health NHS Trust, London, is presenting on behalf of collaborators an innovative neuromodulation treatment option that was demonstrated in 53 patients who have disabling localized chronic lower back pain. These patients had undergone medication and pain interventions without any demonstrable benefit and were not found suitable for spinal surgery. This new treatment stimulates the multifidus muscle, a core muscle group, which causes it to contract, thereby strengthening it and stabilizing the lower back. The method targets functional stability as well as pain. After 90 days of treatment, most participants improved in at least one of three measures - pain, disability, or quality of life. At one year, more than 80 percent of patients expressed satisfaction with the treatment. The study indicated this innovative therapy could be safe and effective option for patients with chronic disabling low back pain who are not suitable candidates for surgery.
Earlier in its development, the method was featured four years ago in an Innovations Day panel at the INS 11th World Congress.
Stimulation effects on postural instability in Parkinson's disease - Stephanie Tran, a neuroscience master's candidate at the University of British Columbia, submitted results of a study that showed non-invasive galvanic vestibular stimulation improved postural stability in 13 patients with Parkinson's disease, a movement disorder marked by postural instability. The vestibular system is part of the inner ear involved in maintaining balance. Its stimulation had been shown to affect motor responsiveness in individuals with neurodegenerative disease. She tracked patients' degree of sway as they stood with their eyes closed, taking measurements while they were on their normal medication to target treatment-resistant symptoms. She compared two stimulation directions and found stimulation from the middle to side was particularly helpful in the patients. By contrast, the stimulation did not change measurements nine healthy control subjects.
She also was a winner in the INS 12th World Congress abstract competition in 2015 for related research.
Combined stimulation method for pain control - Eugene Mironer, M.D., managing partner of the Carolinas Center for Advanced Management of Pain in North Carolina and South Carolina, will present results of a comparative prospective study in 40 patients who have lower back or leg pain and received a combination of spinal and peripheral nerve stimulation. Patients were randomly administered three different stimulation interaction patterns for two weeks apiece. He found 82 percent of the patients preferred an interaction in which the spinal cord stimulator had a positive charge and, across the lower back, a peripheral nerve stimulator had a negative charge. The remainder of the patients preferred the reverse polarity. No patients chose the third option, in which the leads were used independently.
The patients' preferred spinal-peripheral stimulation supports findings in an earlier study from Neuromodulation: Technology at the Neural Interface that evaluated that configuration.
High-frequency spinal cord stimulation for intractable leg pain - Jan Willem Kallewaard, M.D. of Rijnstate Hospital, Arnhem, the Netherlands, is presenting interim results from a prospective multicenter study in 42 pain patients whose intractable leg pain was treated with high-frequency spinal cord stimulation. This method does not produce tingling sensations of paresthesia like conventional spinal cord stimulation. Data are being collected on pain intensity and quality, functionality, quality of life, psychological assessments, opioid usage and return to work. In six-month results, the study showed clinically meaningful improvements in pain scores, disability and catastrophizing.
High-frequency stimulation capabilities were the subject of an Innovations Day presentation at the INS 10th World Congress.
Preliminary results from a prospective, multicenter study of high-frequency spinal cord stimulation in intractable, painful peripheral polyneuropathy - Sean Li, M.D. will present preliminary results from the first prospective, multicenter clinical study to use high-frequency spinal cord stimulation in patients with painful peripheral polyneuropathy of the arms or legs. At one month, the 16 participants experienced 70.5 percent pain relief overall. Six of the patients had painful diabetic neuropathy, a relatively common complication that is hard to treat. This subgroup experienced 67.5 percent pain relief.
Pain-relieving spinal cord stimulation is associated with the activation of progenitor nerve cells - A scientific study by Clinical Associate Professor Chi Wai Cheung, M.D., director of Hong Kong University's Laboratory and Clinical Research Institute for Pain, and his research team provide rare cellular evidence of spinal cord stimulation effects. The study in laboratory rats showed spinal cord stimulation that relieves pain from spinal injury is associated with an increase in neural progenitor cells. About half the progenitor cells carried a marker for GABA-expressing neurons. GABA is a neurotransmitter associated with inhibition of pain signals.
Repetitive spinal cord stimulation provided a long-lasting and incremental analgesic effect, based on hypersensitivity results from touching the hind paw with a microfilament. The pain-relieving effect might be associated with increased progenitor cells since many showed characteristics of GABA neurons. This study provides evidence for a central mechanism of pain relief from spinal cord stimulation.
All abstracts submissions accepted for presentation at the congress will be published online in the INS journal Neuromodulation: Technology at the Neural Interface.
###
About the International Neuromodulation Society
The nonprofit International Neuromodulation Society presents up-to-date information about the full breadth of neuromodulation therapies through an interactive website, its journal Neuromodulation: Technology at the Neural Interface, annual regional meetings, and its biennial world congress.
About Neuromodulation
Neuromodulation therapy, sometimes referred to as bioelectric medicine or electroceuticals, is one of medicine's fastest-growing fields, driven by rising neurological disease in an aging population, and the need for non-pharmacological approaches to manage symptoms. The first use of spinal cord stimulation (SCS) to treat chronic pain of neuropathic origin was reported in 1967 by C. Norman Shealy, M.D., Ph.D. Neuromodulation devices, such as SCS and deep brain stimulation systems, leverage technology developed for cardiac pacemakers and cochlear implants to re-balance neural activity. Neuromodulation therapies help relieve chronic pain or restore function. Existing and emerging devices operate through targeted application of electrical, magnetic, chemical, or optical stimulation. Current or emerging neuromodulation therapies address deficits in vision, hearing, breathing, mobility, grasp or gait, motor function, mood, memory, and digestion.
---