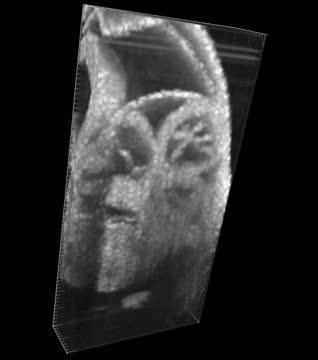 To understand cardiovascular failures, the leading cause of birth defect-related deaths in infants, UH professor of biomedical engineering Kirill Larin is teaming up with Baylor College of Medicine professor of cellular and molecular physiology Irina Larina on a chicken and egg hunt.
"When the heart develops, it becomes stiffer as required for ability to contract and pump blood," said Larin. "So the question is - does it become stiff because it's contracting, or is it stiff to begin with because it is genetically predefined?"
Surprisingly, very little is known about an embryo's developing heart.
"Defining how these mechanical factors integrate with genetic pathways and heart function is critically important for understanding congenital heart defects and heart failure," said Larin. Such information is required to develop new strategies for therapeutic interventions of heart defects.
While multiple studies suggest that cardiac contraction, blood flow and stiffness each influence cardiovascular development of the heart, their individual roles remain unknown. The team's project, defining the roles of cardiac contraction and flow-induced shear stress in regulating mechanical stiffness, is part of a $3 million grant from the National Institutes of Health.
It is well established that biomechanical stimuli are important regulators of proper cardiovascular development. The research team will get a bird's eye view, watching the heart develop in utero using optical coherence tomography (OCT), a noninvasive high-resolution retina imaging technology that uses light waves to take cross-section pictures. Larin is a pioneer of using OCT to image portions of the body without touching or making a cut. He describes the method as "frontier technology," and is using it in his other work to assess if heart medicine is working and scar tissue is healing immediately following a heart attack.
Larin is developing the data processing methods and the imaging tools which will deliver 3D images and will be "super-fast to catch the cardiac cycle and all the activity as the heart forms," he said.
"One out of every 100 babies in the United States has a congenital heart defect leading to death," said Larina. "Understanding biomechanical regulation of heart development is highly important for better management of congenital heart defects."
The project fills a significant gap in the field of early mammalian cardiac development and defines the role of cardiac forces in maintaining mechanical stiffness and cell differentiation.
###
---