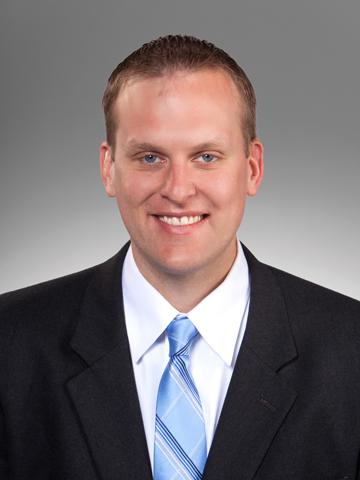 SIOUX FALLS, S.D. - Sanford Health has opened another clinical trial exploring the power of the body's immune system to fight cancer. The immunotherapy trial is focusing on colorectal cancer and involves an investigational drug Sanford is already studying as a potential therapy for other types of cancer.
The drug, pembrolizumab, blocks a protein in the body that allows cancerous cells to thrive. This inhibition of the protein allows the body's immune system to recognize and attack the cancer. Sanford also has clinical trials open that are studying pembrolizumab for patients with squamous cell carcinoma of the head and neck, esophageal cancer, lung cancer and prostate cancer.
Oncologist Jonathan Bleeker, M.D., is running the colon cancer trial, which is called KEYNOTE-177. His team will compare the effectiveness of treating participants with pembrolizumab or one of six standard treatment methods that include chemotherapy. Participants must have been recently diagnosed with stage IV colon cancer, with particular gene mutations and not have previously received chemotherapy.
"Patients battling colorectal cancer now have access to a cutting-edge immunotherapy trial right here in South Dakota," said Bleeker. "The drug we are studying is an immune checkpoint inhibitor, which means the body's own immune system and natural mechanisms might be able to attack the disease on its own once it has noticed the cancer."
Pembrolizumab was developed by the drug company Merck and is FDA-approved for melanoma, head and neck cancer and certain types of lung cancer.
Besides skin cancers, colorectal cancer is the third most common cancer in both men and women in the United States, according to the American Cancer Society. It most commonly begins as a growth, or polyp, on the inner lining of the colon or rectum. The American Cancer Society estimates that nearly 50,000 people will die from colorectal cancer this year.
###
Sanford has more than 20 immunotherapy clinical trials available to cancer patients. A complete list of clinical trials is available at sanfordhealth.org/clinicaltrials.
KEYNOTE-177 is enrolling patients in Sioux Falls. For more information or to enroll, call 1-87-SURVIVAL.
About Sanford Health
Sanford Health is an integrated health system headquartered in the Dakotas. It is one of the largest health systems in the nation with 43 hospitals and nearly 250 clinics in nine states and four countries. Sanford Health's 27,000 employees, including 1,400 physicians, make it the largest employer in the Dakotas. Nearly $1 billion in gifts from philanthropist Denny Sanford have allowed for several initiatives, including global children's clinics, genomic medicine and specialized centers researching cures for type 1 diabetes, breast cancer and other diseases. For more information, visit sanfordhealth.org.
---