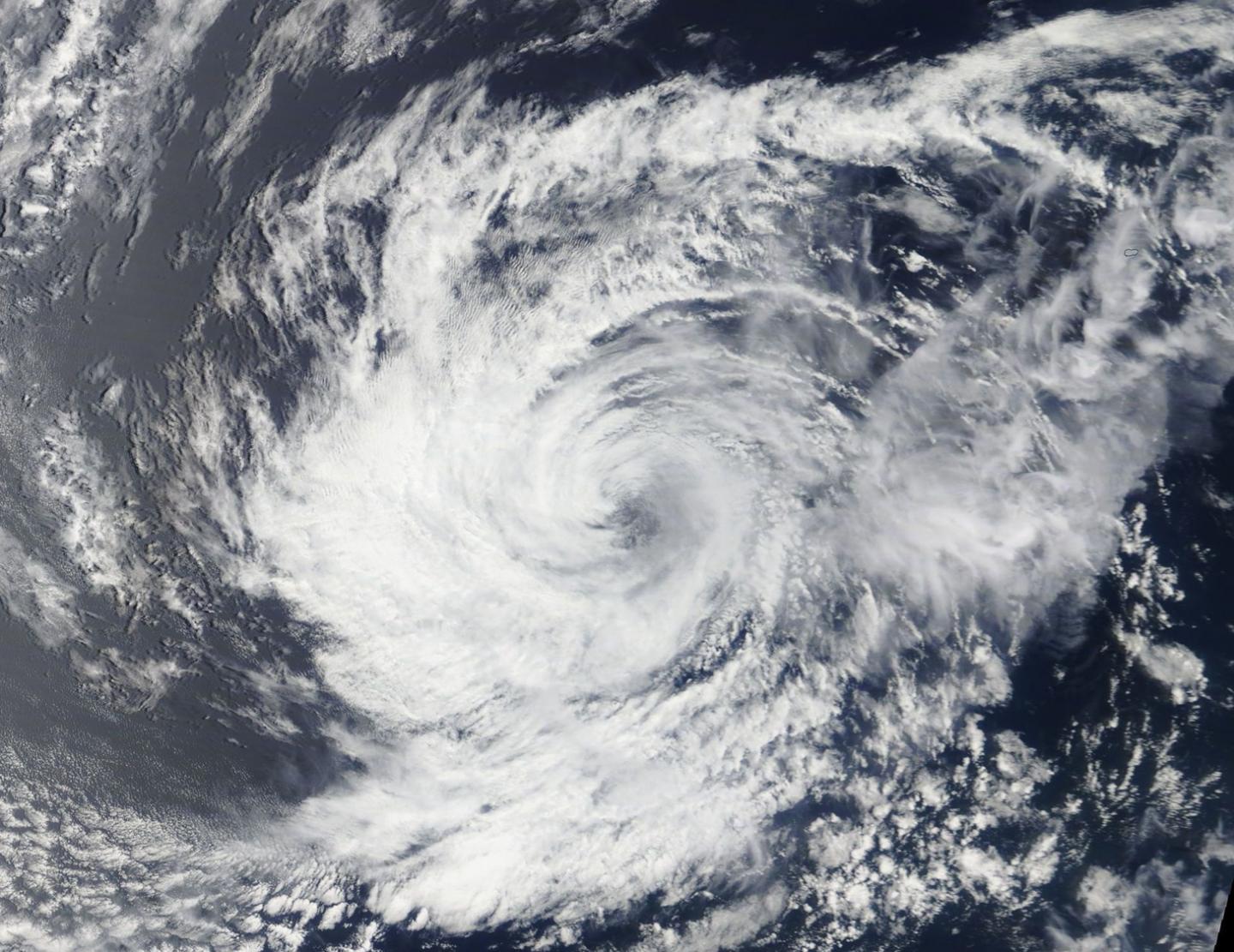 When NASA's Terra satellite passed over the Eastern Pacific Ocean it captured an image of a fading tropical cyclone. Tropical Cyclone Aletta was a whisper of its former self as it degenerated into a remnant low-pressure area.
Aletta appeared somewhat lopsided in visible light imagery from the Moderate Resolution Imaging Spectroradiometer, or MODIS, instrument that flies aboard NASA's Terra satellite. Terra passed over Aletta at 1:30 p.m. PDT on June 11. The MODIS image showed that the north and eastern quadrants were devoid of any strong thunderstorms. The image also showed the bulk of clouds and precipitation were west of the center of circulation.
The National Hurricane Center (NHC) in Miami issued the final advisory on Aletta at 5 p.m. EDT on Monday, June 11, 2018. At that time, Aletta had degenerated into a remnant low pressure area. The center of Post-Tropical Cyclone Aletta was located near latitude 16.6 degrees north and longitude 118.3 degrees west. That's about 700 miles (1,125 km) southwest of the southern tip of Baja California, Mexico. The post-tropical cyclone was moving toward the west near 7 mph (11 kph). Maximum sustained winds were near 35 mph (55 kph) but weakening is expected during the next 48 hours, and the remnant low is forecast to dissipate by the end of the week.
On June 12 at 5:30 a.m. EDT (0930 UTC) the National Hurricane Center noted that Post-Tropical Cyclone Aletta was centered near 16 degrees north latitude and 119 degrees west longitude. Satellite imagery showed that Aletta was devoid of deep convection and development of strong thunderstorms as it continued to slowly weaken. Peak winds of 25 knots with seas to 11 feet will slowly diminish through tonight. The remnant low will then drift in a cyclonic loop over the next few days while gradually degenerating into a surface trough or elongated area of low pressure."
###
---