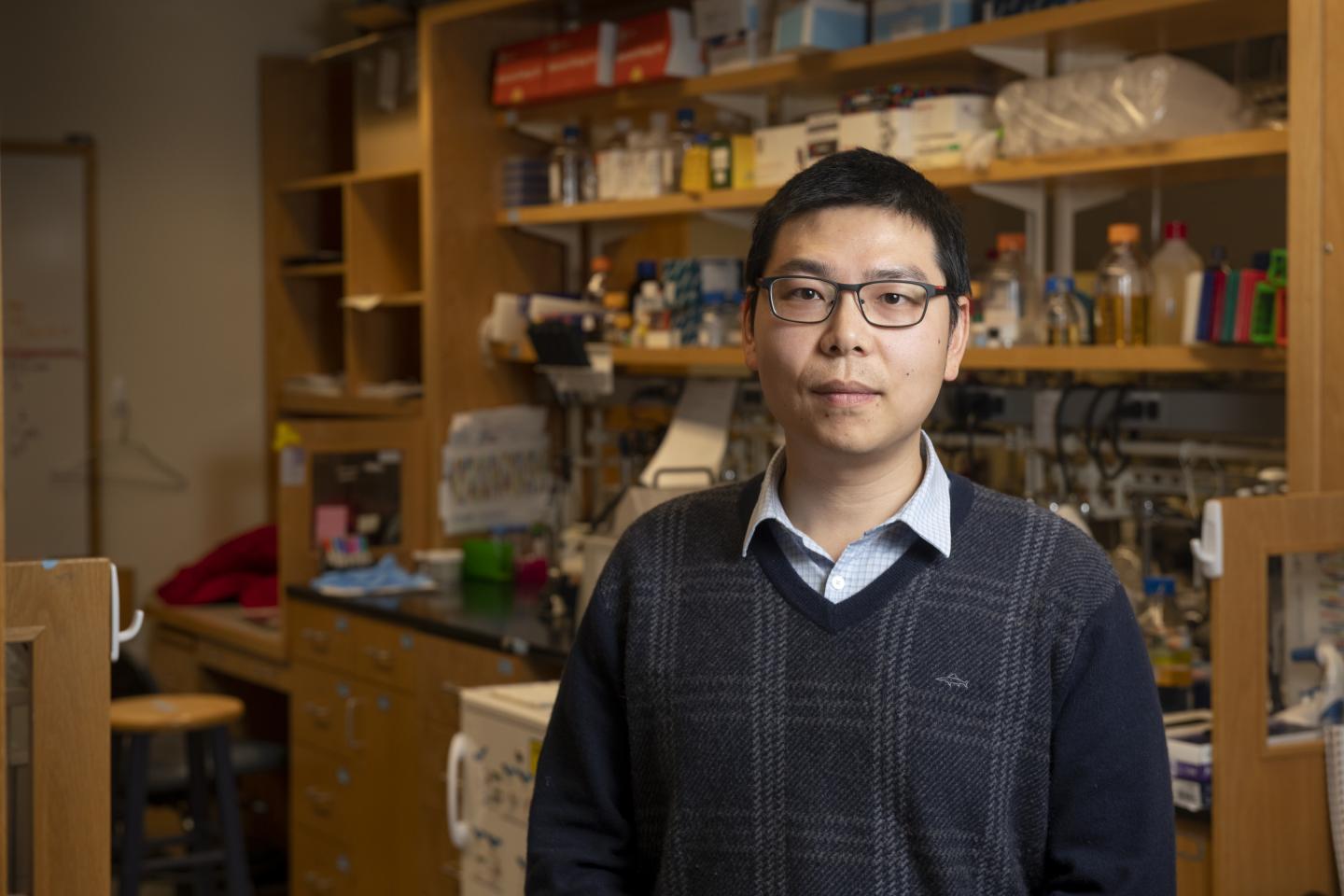 Chestnut Hill, Mass. -- Boston College Assistant Professor of Chemistry Jia Niu has received a CAREER Young Investigator Award from the National Science Foundation.
The five-year, $675,000-grant will support the project "Radical Cascade-Driven Polymerization and Depolymerization," which will endeavor to grow polymer chains more uniformly than during a conventional chemical reaction. The NSF CAREER awards program supports early-career faculty in the sciences.
The NSF award is the third major grant in the past year for Niu, whose research focuses on creating sustainably-oriented polymers to address pressing needs in biomedicine, materials, and environmental sciences.
Last spring, Niu was one of 10 researchers from across the U.S. to be named a Beckman Young Investigator, which carries with it a four-year, $600,000 grant. In October, he was awarded a $2.3-million National Institutes of Health Director's New Innovator Award, part of the NIH's High-Risk, High-Reward Research Program.
Niu said conventional acrylic plastics usually have their functional groups -- the chemical structures that give them their unique properties -- appended on the side of the chain, with the backbone, or "main chain" being simple hydrocarbons. This, however, limited the properties of these plastics and also made them non-degradable.
"The NSF CAREER-funded project of my lab will develop a new technique that can use radical polymerization to produce plastics with their functional groups incorporated in the backbone, rather than on the side chain," Niu said. "The important advantages of our technique include creating a completely new class of plastics with novel functions, and making these plastics degradable and sustainable."
###
---