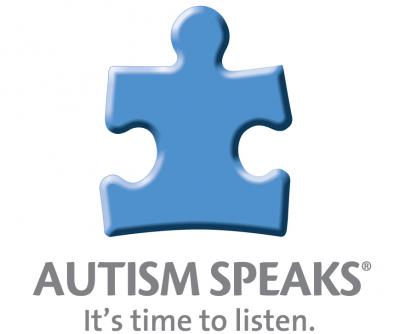 NEW YORK, N.Y. (January 6, 2014) – Autism Speaks, the world's leading autism science and advocacy organization, today announced the award of nearly $2.7 million for the funding of 13 new research projects over the next three years. These grants will address Autism Speaks' Early Access to Care initiative to reduce the average age of diagnosis and increase access to high-quality early intervention for all children affected by autism spectrum disorders (ASD). They will also advance the understanding of autism's environmental risk factors, and continue the development of effective and accessible treatments for ASD and its related medical conditions.
"Our Scientific Review Panel has recommended each application after thoughtfully considering critical reviews by expert panels of external reviewers, including community advocates," says Autism Speaks Chief Science Officer Rob Ring. "The funded work in this group of projects touches upon some of the most important areas of unmet need facing the autism community today, including the issue of wandering, the safety of new treatments and the effective delivery of services to low-resource communities," Dr. Ring adds.
The new grants include:
Early Access to Care
Improved screening in Latino communities. Eric Fombonne, director of the Autism Research Center at Oregon Health and Science University, will culturally adapt an ASD education and care-improvement program for use in pediatric practices serving low-income Latino communities. The researchers will test the program's effectiveness in improving access to early screening and intervention. The study takes advantage of an existing Oregon-based program that has boosted autism screening and referrals among pediatricians
Partnering with under-resourced families. Educational psychologist Connie Kasari, of the University of California-Los Angeles, will evaluate the effectiveness of an early intervention designed to help autism therapists forge partnerships with parents in ethnically diverse, low-income communities.
Leveraging statistics to advance early access to care. Christina Bethell, of Oregon Health and Science University, will use data gathered by the school's Child and Adolescent Health Measurement Initiative to create lay-friendly materials that will increase public and professional understanding of autism prevalence, screening and early intervention. The information will be tailored into different formats to meet the needs of families, providers, policy makers and advocates.
Environmental Research
A tool to assess environmental risk factors. Rebecca Schmidt, of the University of California at Davis, will test and expand the use of a method for assessing environment risk factors for autism and other neurodevelopmental disorders. This new tool may enable investigators to combine findings from multiple studies to better identify nongenetic influences that increase or decrease autism risk.
Improving autism risk communication. Michael Yudell, of Drexel University, will assess views and understanding of autism risk factors among families, researchers, clinicians, self-advocates and the wider public. The project's findings will help Autism Speaks ensure that it is conveying new scientific information about autism risk in ways that best meet the needs of the autism community.
Developing new treatments
Full descriptions of all 13 abstracts can be found on the Autism Speaks Science Grant Search page at http://www.autismspeaks.org/about-us/grant-search.
###
About Autism
Autism is a general term used to describe a group of complex developmental brain disorders – autism spectrum disorders – caused by a combination of genes and environmental influences. These disorders are characterized, in varying degrees, by communication difficulties, social and behavioral challenges, as well as repetitive behaviors. An estimated one in 88 children in the U.S. is on the autism spectrum – a 78 percent increase in six years that is only partly explained by improved diagnosis.
About Autism Speaks
Autism Speaks is the world's leading autism science and advocacy organization. It is dedicated to funding research into the causes, prevention, treatments and a cure for autism; increasing awareness of autism spectrum disorders; and advocating for the needs of individuals with autism and their families. Autism Speaks was founded in February 2005 by Suzanne and Bob Wright, the grandparents of a child with autism. Mr. Wright is the former vice chairman of General Electric and chief executive officer of NBC and NBC Universal. Since its inception, Autism Speaks has committed nearly $200 million to research and developing innovative resources for families. Each year Walk Now for Autism Speaks events are held in more than 100 cities across North America. On the global front, Autism Speaks has established partnerships in more than 40 countries on five continents to foster international research, services and awareness. To learn more about Autism Speaks, please visit AutismSpeaks.org.
---