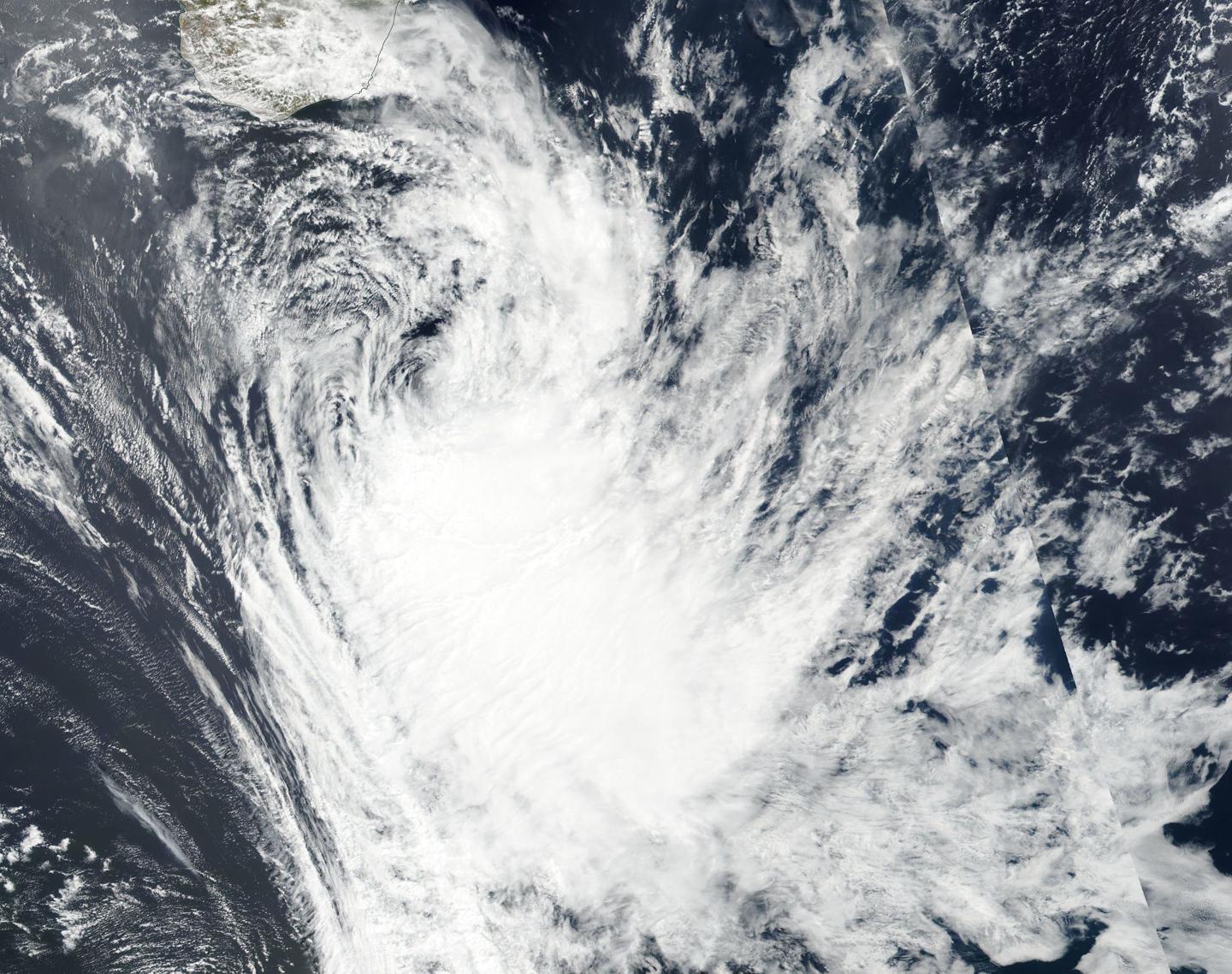 NASA-NOAA's Suomi NPP satellite passed over the Southern Indian Ocean and captured a visible image of Tropical Cyclone Ava as it continued to move away from southeastern Madagascar and weaken.
On Jan. 9, 2018 the Visible Infrared Imaging Radiometer Suite (VIIRS) instrument aboard NASA-NOAA's Suomi NPP satellite captured a visible image of Ava. The image showed most of the clouds and thunderstorms east of the center of circulation. The Joint Typhoon Warning Center (JTWC) noted that all other strong thunderstorms have dissipated from the system.
By 4 a.m. EST (0900 UTC) the center of Tropical Storm Ava was located near 28.6 degrees south latitude and 47.9 degrees east longitude. That is about 531 nautical miles southeast of Europa Island. Ava was moving southward. Maximum sustained winds are near 35 knots (40 mph/62 kph) and weakening quickly. The JTWC expects Ava to dissipate later in the day on Jan. 9.
###
---