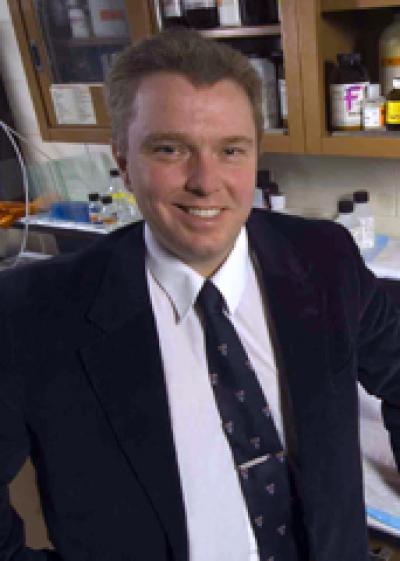 Results from a recent preclinical study have shown that a new drug combination therapy being developed at Virginia Commonwealth University Massey Cancer Center effectively killed colon, liver, lung, kidney, breast and brain cancer cells while having little effect on noncancerous cells. The results lay the foundation for researchers to plan a future phase 1 clinical trial to test the safety of the therapy in a small group of patients.
"It is still too premature to estimate when a clinical trial will open to further test this drug combination therapy, but we are now in the planning phase and encouraged by the results of these laboratory experiments," says Andrew Poklepovic, M.D., oncologist and member of the Developmental Therapeutics research program at VCU Massey Cancer Center and assistant professor in the Division of Hematology, Oncology and Palliative Care at VCU School of Medicine. "We are also encouraged by the fact that the drugs used in this therapy are either already approved by the FDA to treat certain cancers or are currently being investigated in other clinical trials."
Featured in the journal Molecular Pharmacology, the study led by Paul Dent, Ph.D., demonstrated that the drugs sorafenib and regorafenib synergize with a class of drugs known as PI3K/AKT inhibitors to kill a variety of cancers. Sorafenib and regorafenib work by blocking the production of enzymes called kinases, which are vital to the growth and survival of cancer cells. Sorafenib is currently approved by the FDA to treat kidney and liver cancers, and regorafenib is currently approved for the treatment of colorectal cancer. However, sorafenib and regorafenib do not directly affect PI3K and AKT kinases, which are also very active in promoting cancer cell survival. The addition of a PI3K/AKT inhibitor to the combination of sorafenib and regorafenib dramatically increased cell death and was even effective against cells with certain mutations that make one or the other drug less effective.
"We know that there are certain cellular processes that are frequently dysregulated in cancers and important to cell proliferation and survival, but if you shut down one, then cells can often compensate by relying on another," says Dent, Universal Corporation Distinguished Professor for Cancer Cell Signaling and member of the Developmental Therapeutics research program at VCU Massey Cancer Center as well as vice chair of the Department of Neurosurgery at VCU School of Medicine. "We are blocking several of these survival pathways, and the cancer cells are literally digesting themselves in an effort to stay alive."
Results of the study showed that the combination therapy killed the cells by physically interacting with molecules to block the survival pathways and induce a toxic effect known as autophagy. Autophagy is a protective process where cells metabolize themselves when starved of the resources needed to survive.
"Many groups are trying the approach of inhibiting two survival signaling pathways, but our approach takes this further by blocking significantly more of these pathways," says Dent. "Our findings could benefit many different cancer patients based on the broad range of effects seen in multiple cancer types."
###
In addition to Poklepovic, Dent collaborated on this research with Steven Grant, M.D., Shirley Carter Olsson and Sture Gordon Olsson Chair in Oncology Research, associate director for translational research, co-leader of the Developmental Therapeutics research program and member of the Cancer Cell Signaling research program at VCU Massey; Laurence Booth, Ph.D., Instructor in the Department of Neurosurgery at VCU School of Medicine; Gangadharan B. Sajithlal, Hossein A. Hamed, Ph.D., and Nichola Cruickshanks, Ph.D., all postdoctoral researchers in the Department of Neurosurgery at VCU School of Medicine; and Jahangir Syed, M.D./Ph.D. student in the Department of Biology at VCU.
This research was supported by National Cancer Institute grants R01-CA141704 and R01-CA150214, National Institute of Diabetes and Digestive and Kidney Diseases grant R01-DK52825, Department of Defense grant W81XWH-10-1-0009 and, in part, by VCU Massey Cancer Center's NIH-NCI Cancer Center Support Grant P30 CA016059.
The full manuscript of this study is available online at: http://molpharm.aspetjournals.org/content/84/4/562.full
News directors: Broadcast access to VCU Massey Cancer Center experts is available through VideoLink ReadyCam. ReadyCam transmits video and audio via fiber optics through a system that is routed to your newsroom. To schedule a live or taped interview, contact John Wallace, (804) 628-1550.
About VCU Massey Cancer Center
VCU Massey Cancer Center is one of only 68 National Cancer Institute-designated institutions in the country that leads and shapes America's cancer research efforts. Working with all kinds of cancers, the Center conducts basic, translational and clinical cancer research, provides state-of-the-art treatments and clinical trials, and promotes cancer prevention and education. Since 1974, Massey has served as an internationally recognized center of excellence. It offers the most cancer clinical trials in Virginia and serves patients at 10 locations. Its 1,000 researchers, clinicians and staff members are dedicated to improving the quality of human life by developing and delivering effective means to prevent, control and ultimately to cure cancer. Visit Massey online at http://www.massey.vcu.edu or call 877-4-MASSEY for more information.
About VCU and the VCU Medical Center
Virginia Commonwealth University is a major, urban public research university with national and international rankings in sponsored research. Located in downtown Richmond, VCU enrolls more than 31,000 students in 222 degree and certificate programs in the arts, sciences and humanities. Sixty-six of the programs are unique in Virginia, many of them crossing the disciplines of VCU's 13 schools and one college. MCV Hospitals and the health sciences schools of Virginia Commonwealth University compose the VCU Medical Center, one of the nation's leading academic medical centers. For more, see http://www.vcu.edu.
---
Journal
Molecular Pharmacology