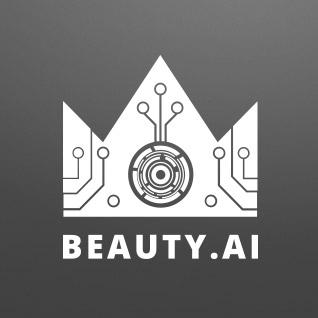 July 12, 2016, London, UK - Beauty.AI 2.0, a platform," a platform, where human beauty is evaluated by a jury of robots and algorithm developers compete on novel applications of machine intelligence to perception is supported by Ernst and Young.
"We were very impressed by E&Y's recent advertising campaign with a robot hand holding a beautiful butterfly and a slogan "How human is your algorithm?" and immediately invited them to participate. This slogan captures the very essence of our contest, which is constantly exploring new ideas in machine perception of humans", said Anastasia Georgievskaya, Managing Scientist at Youth Laboratories, the organizer of Beauty.AI.
Beauty.AI contest is supported by the many innovative companies from the US, Europe, and Asia with some of the top cosmetics companies participating in collaborative research projects. Imagene Labs, one of the leaders in linking facial and biological information from Singapore operating across Asia, is a gold sponsor and research partner of the contest.
There are many approaches to evaluating human beauty. Features like symmetry, pigmentation, pimples, wrinkles may play a role and similarity to actors, models and celebrities may be used in the calculation of the overall score. However, other innovative approaches have been proposed. A robot developed by Insilico Medicine compares the chronological age with the age predicted by a deep neural network. Another team is training an artificially-intelligent system to identify features that contribute to the popularity of the people on dating sites.
"We look forward to collaborating with the Youth Laboratories team to create new AI algorithms. These will eventually allow consumers to objectively evaluate how well their wellness interventions - such as diet, exercise, skincare and supplements - are working. Based on the results they can then fine tune their approach to further improve their well-being and age better", said Jia-Yi Har, Vice President of Imagene Labs.
The contest is open to anyone with a modern smartphone running either Android or iOS operating system, and Beauty.AI 2.0 app can be downloaded for free from either Google or Apple markets. Programmers and companies can participate by submitting their algorithm to the organizers through the Beauty.AI website.
"The beauty of Beauty.AI pageants is that algorithms are much more impartial than humans, and we are trying to prevent any racial bias and run the contest in multiple age categories. Most of the popular beauty contests discriminate by age, gender, marital status, body weight and race. Algorithms are much less partial", said Alex Shevtsov, CEO of Youth Laboratories.
###
About Ernst and Young
EY is a global leader in assurance, tax, transaction and advisory services. The insights and quality services we deliver help build trust and confidence in the capital markets and in economies the world over. We develop outstanding leaders who team to deliver on our promises to all of our stakeholders. In so doing, we play a critical role in building a better working world for our people, for our clients and for our communities.
About Imagene Labs
Headquartered in Singapore with a growing footprint in South East Asia, Imagene Labs is Asia's leading genetics-driven wellness company. The company aims to empower consumers to access and understand their genetic blueprint in a non-invasive way, and take actionable steps to make informed choices and improve quality of life. Please visit http://www.imagenelabs.com to find out more.
About Insilico Medicine
Insilico Medicine, Inc. is a bioinformatics company located at the Emerging Technology Centers at the Johns Hopkins University Eastern campus in Baltimore with R&D resources in Belgium, Russia and Poland hiring talent through hackathons and competitions. It utilizes advances in genomics, big data analysis and deep learning for in silico drug discovery and drug repurposing for aging and age-related diseases. The company pursues internal drug discovery programs in cancer, Parkinson's, Alzheimer's, sarcopenia and geroprotector discovery. Through its Pharma.AI division the company provides advanced machine learning services to biotechnology, pharmaceutical and skin care companies. Brief company video: https://www.youtube.com/watch?v=l62jlwgL3v8
About Youth Laboratories
Youth Laboratories is a company dedicated to helping people retain youthful state for as long as possible using advances in machine vision and artificial intelligence. The company is run by a team of computer and data scientists, biologists, biogerontologists and business people on a quest to develop novel biomarkers and anti-aging interventions. The company develops series of mobile applications that track age-related changes, wrinkles, pimples, dark spots and other parameters affecting perception of beauty, health and youthfulness and help evaluate the effectiveness of multiple interventions. The company's first application is called RYNKL, developed using the funds crowdsourced via Kickstarter.
Beauty.AI in GooglePlay: https://play.google.com/store/apps/details?id=com.beauty_ai
Beauty.AI in App Store: https://itunes.apple.com/ru/app/beauty.ai/id1060865109?mt=8
RYNKL website: http://rynkl.com
---