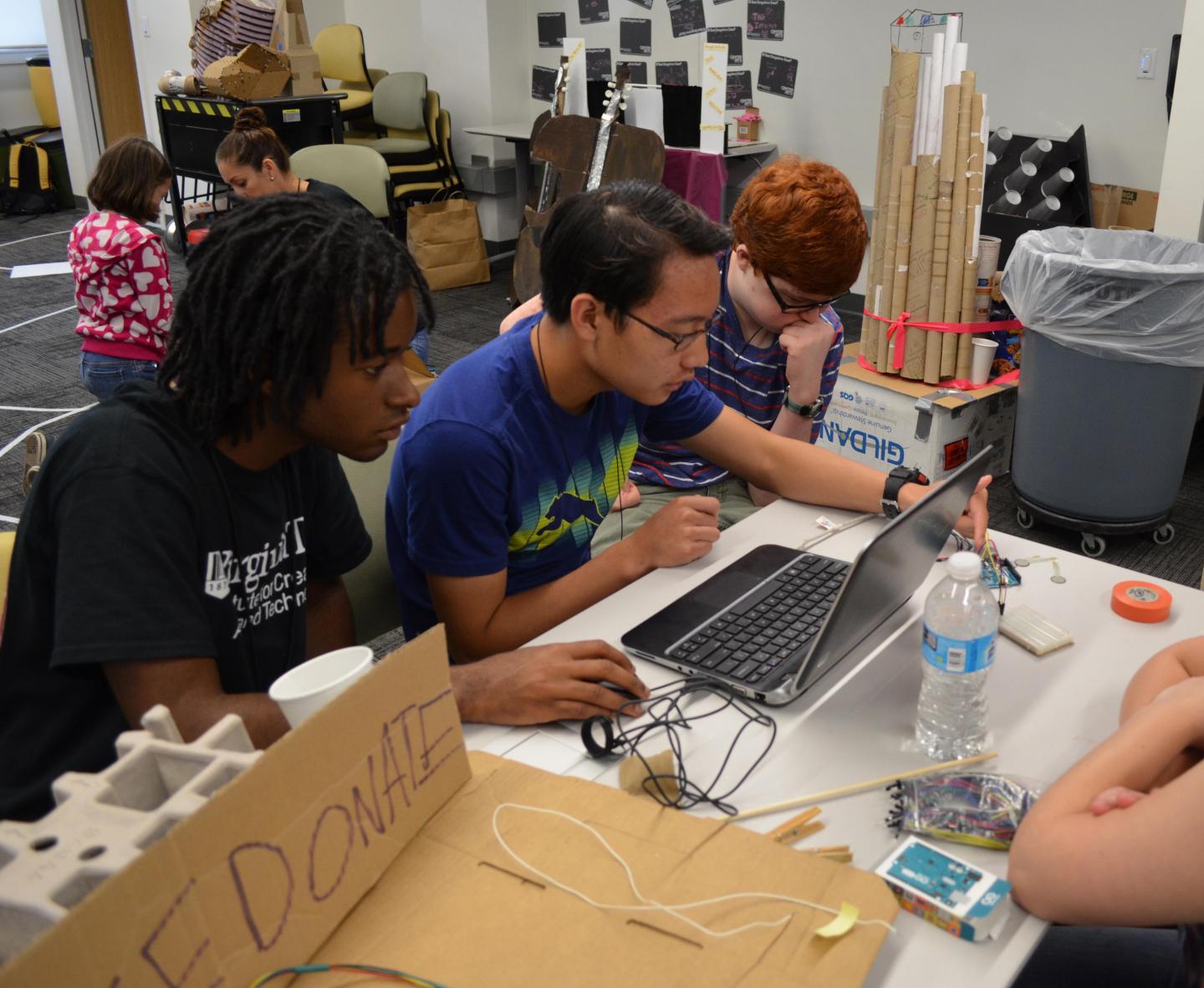 The world is embracing a new type of engineer - a design thinker who is innovative, flexible, and collaborative. A transdisciplinary team of Virginia Tech faculty members has received $2 million in support from the National Science Foundation to create a new curriculum model that will prepare a diverse community of engineering undergraduates with disciplinary depth and a range of learning experiences.
Faculty members from Virginia Tech's College of Engineering, College of Liberal Arts and Human Sciences, and Institute for Creativity, Arts, and Technology received the five-year award from the National Science Foundation Directorates for Engineering, Computer and Information Science and Engineering, and Education and Human Resources, which is leading an effort to help universities substantially improve the professional formation of engineers and computer scientists.
A key component for this support is revolutionizing engineering departments. The goal of the project, "Radically Expanding Pathways in the Professional Formation of Engineers," is to transform Virginia Tech's Bradley Department of Electrical and Computer Engineering so that it attracts an even more diverse range of students and offers them the opportunity to become adaptive engineers committed to blending science, engineering, arts, and design to address the world's problems.
"The new curriculum we will create together with faculty, students, staff, and industry partners will not only broaden the diversity of students entering the program, but also will expand students' academic experiences and design and innovation skills while they're here," said Luke Lester, Roanoke Electric Steel Professor, head of the Bradley Department of Electrical and Computer Engineering, and principal investigator for the project. "We want the ECE department to become an overarching program with multiple pathways anchored in real world problems - one that creates new connections to K-12 education and industry."
The project will foster experiential learning and open-ended design. A combination of approaches includes increasing the number of paths to an engineering degree for students, giving them the freedom to choose a variety of concentrations -- from biomedical applications to digital arts, and providing outreach opportunities for K-12 students in underserved and underrepresented populations.
"We refer to this re-design of the department as a 'fan-in and fan-out' process," explains project co-investigator Tom Martin, professor of electrical and computer engineering, Bradley Faculty Fellow of Education, and associate director of the Institute for Creativity, Arts, and Technology. "We will broaden the pool of students entering the department while increasing potential career opportunities using a design approach that embraces the university's commitment to creating VT-shaped students by offering a curriculum that is adaptable and supports purpose-driven learning."
Applying this concept to an entire department curriculum will allow for the creation of a sustainable and scalable process that can be replicated by other programs. This project will also spur new connections with industry leaders, enhancing students' academic experiences while providing regional economic benefits.
Other project team members include:
Ben Knapp, co-principal investigator and director, Institute for Creativity, Arts, and Technology
Lisa McNair, co-principal investigator and associate professor of engineering education
Matthew Wisnioski, co-principal investigator and associate professor, science and technology in society in the College of Liberal Arts and Human Sciences
Liesl Baum, senior personnel; associate director, Center for Research in SEAD Education; senior fellow, Institute for Creativity, Arts, and Technology
Jeremy Ernst, senior personnel and associate professor, integrative STEM education
Steve Harrison, senior personnel and associate professor of practice, computer science
Eddie Watson, external evaluator and director for the Center of Teaching and Learning, University of Georgia
###
---