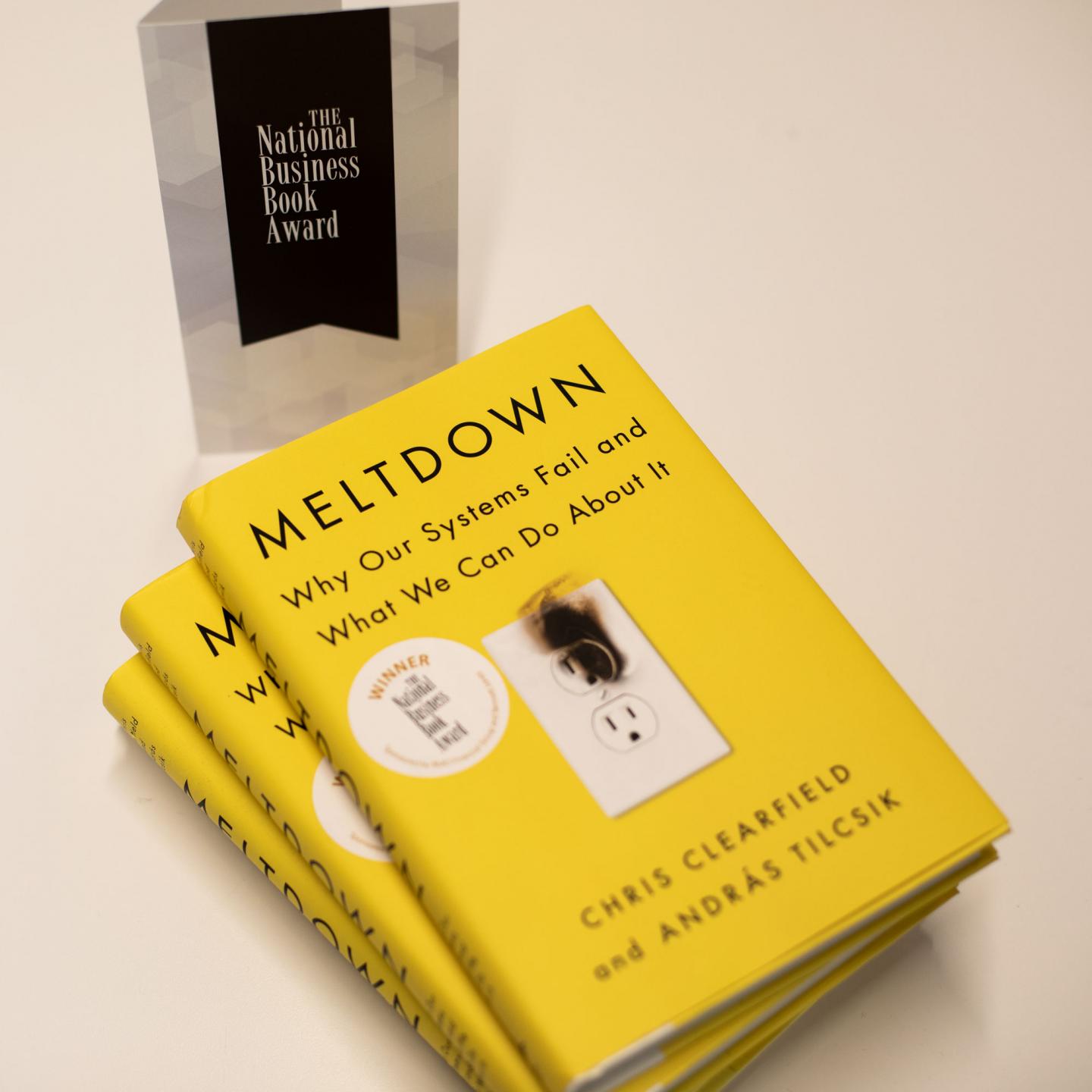 Toronto - A book co-authored by a professor at the University of Toronto's Rotman School of Management has won the National Business Book Award, which honours the most outstanding Canadian business-related book published in 2018. The award was announced this morning in a ceremony in Toronto.
Meltdown: Why Our Systems Fail and What We Can Do About It, published by Allen Lane, is co-authored by Prof. András Tilcsik, who holds the Canada Research Chair in Strategy, Organizations, and Society at the Rotman School, and his colleague Chris Clearfield, the founder of System Logic, a boutique research and consulting firm. Prof. Tilcsik is also a fellow of the Rotman School's Michael Lee-Chin Family Institute for Corporate Citizenship and is studying corporate practices that reduce the risk and impact of environmental disasters.
In the book, the authors present an innovative and engaging account of how seemingly unconnected disasters in the nuclear, medical and transportation sectors (to name a few) share common causes. Applying leading-edge social sciences research with riveting real life stories, they explain how the increasing complexity of our systems create conditions ripe for failure and how our brains can't keep up. They also provide numerous solutions for leaders and teams on how to deal with increasing complexity in today's fast-paced world including addressing and acting on small mistakes to prevent 'meltdowns'.
In 2015, Prof. Tilcsik and Clearfield won the Bracken Bower Prize from McKinsey and the Financial Times, given to the best business book proposal by authors under 35, for the proposal for Meltdown.
The National Business Book Award is an annual celebration of Canadian authors of outstanding non-fiction business-related books. The award is co-sponsored by BMO Financial Group and Bennett Jones LLP. Further information is available at http://www.nbbaward.com.
The Rotman School of Management is part of the University of Toronto, a global centre of research and teaching excellence at the heart of Canada's commercial capital. Rotman is a catalyst for transformative learning, insights and public engagement, bringing together diverse views and initiatives around a defining purpose: to create value for business and society. For more information, visit http://www.rotman.utoronto.ca
###
For more information:
Ken McGuffin
Manager, Media Relations
Rotman School of Management
University of Toronto
Voice: 416.946.3818
E-mail: mcguffin@rotman.utoronto.ca
---