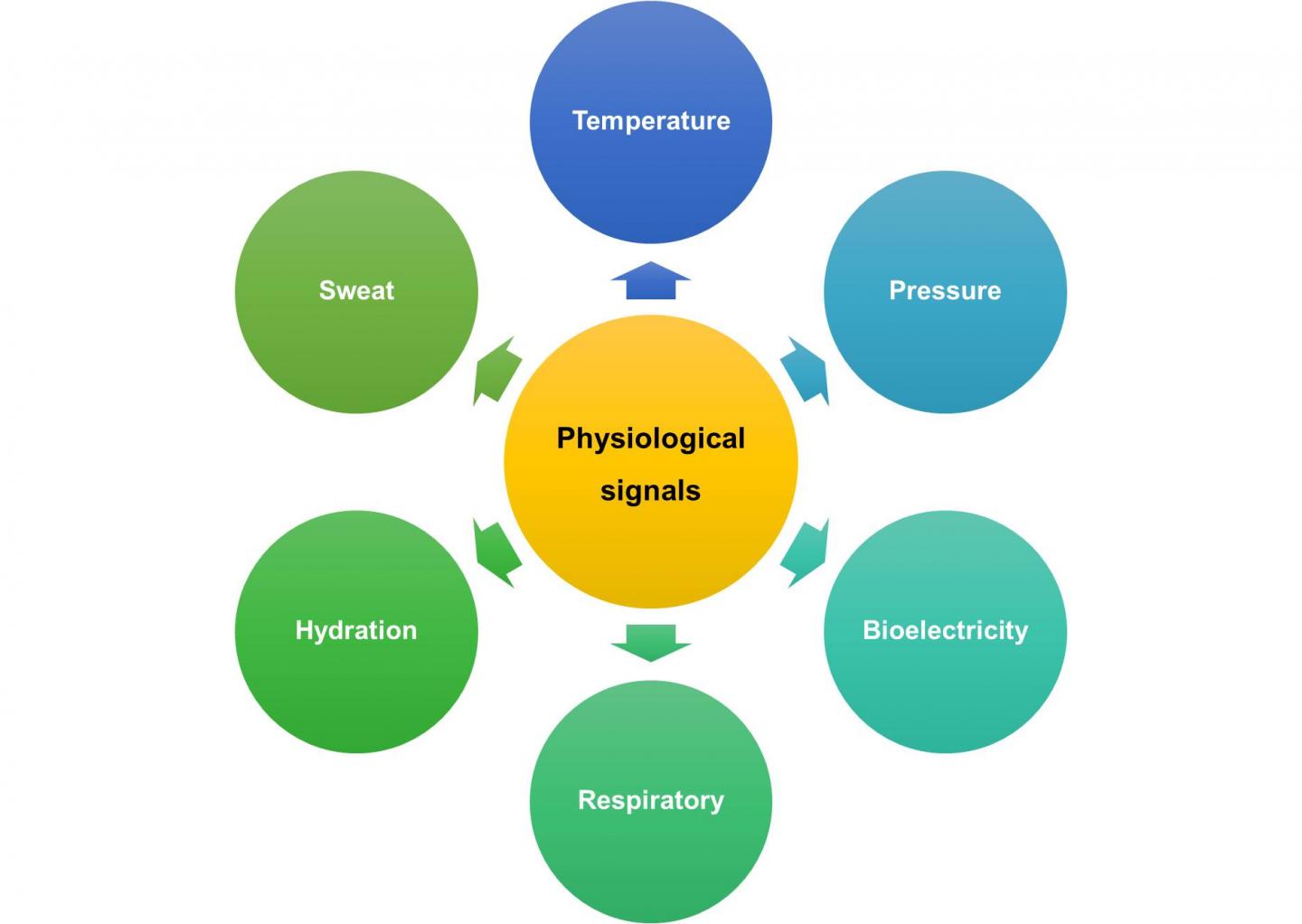 Over the past two decades, intelligentization and informatization have become increasingly popular in the development of science and technology. A large number of microsensors and actuators have been integrated into all aspects of electronic devices. By achieving flexibility and stretchability, microelectronics can greatly expand the current application scenarios. The main advantage of flexible electronics is its ability to fit into a variety of complex surfaces, such as the human skin, which makes it possible to manufacture biosensors or wearable devices for human healthcare. According to Transparency Market Research, the global biosensors market was valued at $9.9 billion in 2011, and it is expected to reach as high as $18.9 billion by 2018.
The human body is a complex system where any pathology can exhibit appropriate physiological signals. Physiological measurements and stimulation techniques require electronic devices that can conform to the curvilinear surfaces of biological tissues and accommodate their large deformations. Scholars at the Chinese Academy of Sciences and Dalian University of Technology review the recent advances in flexible and stretchable electronics that are currently used for electronic skins and biological devices in human healthcare. The materials, structures, and functionalities of a variety of biological sensors are introduced. The discussions provide potential ideas for commercial applications. Some perspectives on future research opportunities have also been included.
"With an improved understanding of biosensors and the architectures of flexible and stretchable electronic devices, it will be possible to develop more functional and powerful integrated electronic systems," wrote the four researchers. "This will improve the public health by bringing about revolutionary changes in long-term health monitoring devices."
###
More details can be found in the article "An overview of healthcare monitoring by flexible electronics" published in SCIENCE CHINA Physics, Mechanics & Astronomy, 2018, 61(9): 094601.
This research was funded by the National Natural Science Foundation of China (Grant Nos. 11572323, 11772331, and 11302038).
See the article:
JianQiao Hu, Rui Li, Yuan Liu, and YeWang Su, An overview of healthcare monitoring by flexible electronics, Sci. China-Phys. Mech. Astron. 61, 094601 (2018)
http://engine.scichina.com/publisher/scp/journal/SCPMA/61/9/10.1007/s11433-018-9239-9?slug=full%20text https://doi.org/10.1007/s11433-018-9239-9
---