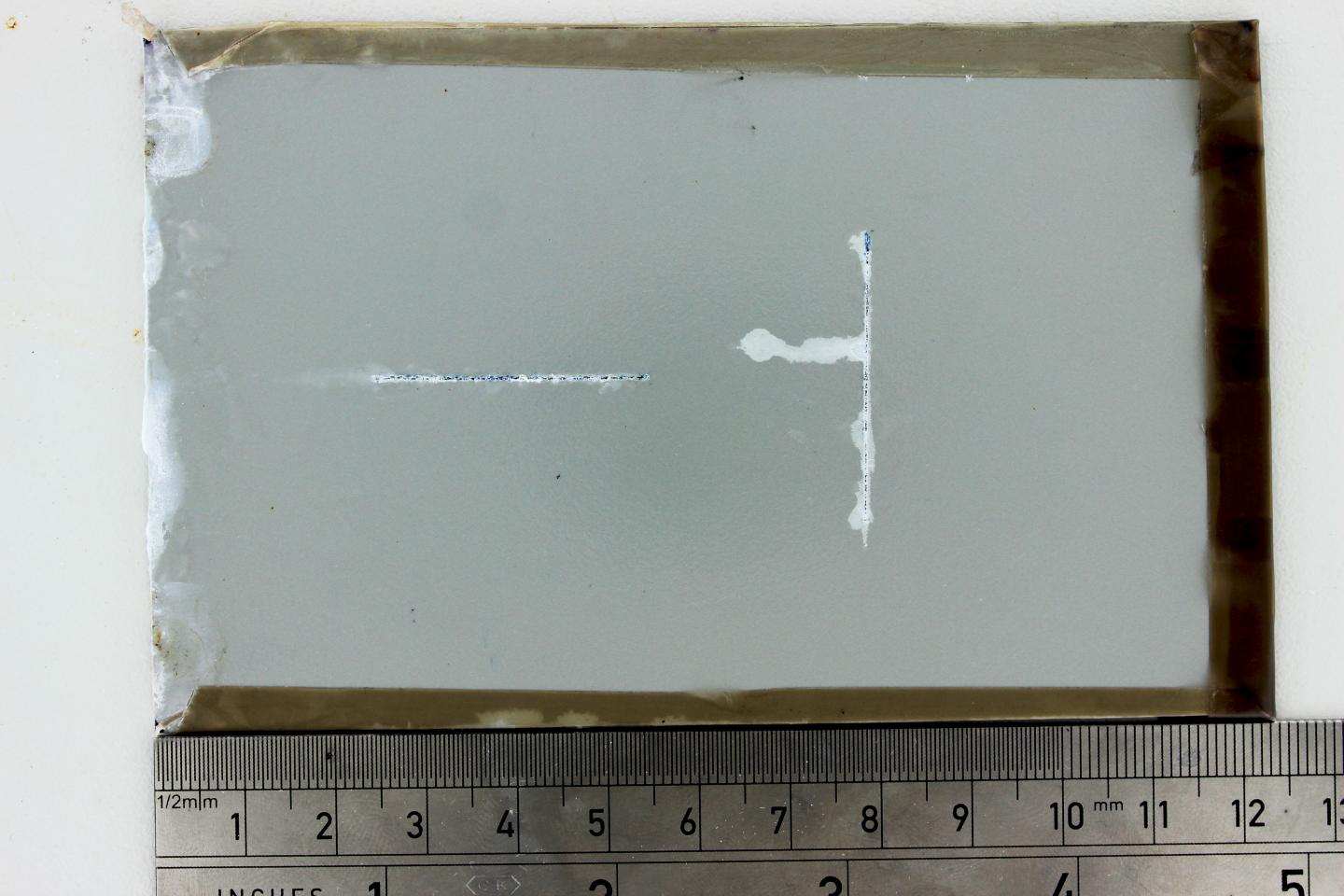 A smarter, safer way to reduce corrosion: Swansea University steel experts win Royal Society award for research breakthrough
Better protection against rust and corrosion is a step closer thanks to a breakthrough by a Swansea University research team, who have discovered a safer, smarter way of tackling the problem.
Their work has won the Brian Mercer Feasibility Award, presented by the Royal Society, the UK's independent science academy, which promotes excellence in science.
The award, worth £30,000, comes as the UK steel industry is emerging from a period of turbulence, and illustrates how research and innovation is helping to turn the industry into a leading producer of high-value steel products.
The team's work also won the Materials Science Venture Prize, provided by The Worshipful Company of Armourers and Brasiers, and presented to the team in June at Cambridge University.
The discovery provides a boost for the steel industry, helping it to retain its focus on high-quality steel meeting the very highest standards of performance and safety. The breakthrough is of particular importance because the industry needs an alternative to the corrosion inhibitor most widely used at present, hexavalent chromate, which will be banned across the European Union from 2019.
Corrosion inhibitors are commonly used in a wide range of sectors, including:
coated steel products used to construct industrial, commercial and other buildings;
aerospace and aircraft;
the car industry
Led by Professor Geraint Williams, the team, based at the University's College of Engineering, includes doctorate student Patrick Dodds, who made the discovery. Dodds discovered a material and manufacturing process for a smart release coating which outperforms hexavalent chromate in laboratory tests.
The new method involves a stored reservoir of corrosion inhibitor. It works by channelling aggressive electrolyte anions into the coating, triggering the release of the inhibitor 'on demand', thus preventing corrosion.
The product has been tested with salt spray, the standard test for corrosion, outperforming hexavalent chromate.
Researchers used a scanning Kelvin probe, specially built by the team, which can detect the state of the metal beneath a coating without touching it. This allowed them to test different products much more quickly, with each test taking around 24 hours, rather than 500 hours as was previously the case.
The discovery could lead to the product taking a significant slice of a multi-million pound market. The market for coiled coated steel is potentially worth £3 billion per year in Europe alone. Initial discussions with industry have been extremely positive.
In figures: new method of tackling corrosion
Lasts 12 times as long in preventing the onset of corrosion
20 times as fast - the tests conducted at Swansea, using a specially-built probe
£3 billion - the market for coiled coated steel in Europe alone
Professor Geraint Williams, team leader and corrosion expert at Swansea University:
"This is a significant breakthrough, showing a smarter and safer way of reducing corrosion. The new product is environmentally sound, economical and outperforms the market leader in laboratory tests. It illustrates that Swansea, with its close links between research and industry, remains at the heart of innovation in steel"
Patrick Dodds of Tata Steel, a doctoral researcher at Swansea University, said:
"The system has been shown to prevent the onset of corrosion for over 24 hours compared to less than 2 hours for the current market leader. We have also been able to demonstrate that the rate of corrosion can be slowed down significantly once it has started. This is by far the best result seen in 15 years of research on this topic."
###
Pictures - JPEGs and captions available on request
Swansea University and steel
Founded to help meet the needs of the metal industries, Swansea University remains at the heart of innovation in steel. Swansea-led innovations are already demonstrating that steel is a 21st century industry, with academics and the industry working hand in hand on tomorrow's technologies, including:
New steel-based products which turn buildings into power stations that store and release their own energy
Using nano-level technology to develop lighter steel for more energy-efficient cars
Improving the way blast furnaces are loaded and stirred, already saving over £5 million a year at Port Talbot
Brand-new research and testing facilities at the University's new Bay Campus, which is situated across the bay from the giant Port Talbot steelworks, cement Swansea's role as the natural home for innovation in steel.
Contact:
Kevin Sullivan, Swansea University Press Office
44 1792 513 245
07768 670 581
k.g.sullivan@swansea.ac.uk
Notes to Editors:
Swansea University is a world-class, research-led, dual campus university. The University was established in 1920 and was the first campus university in the UK. It currently offers around 330 undergraduate courses and 120 postgraduate courses to 16,800 undergraduate and postgraduate students.
The University's 46-acre Singleton Park Campus is located in beautiful parkland with views across Swansea Bay. The University's 65-acre science and innovation Bay Campus, which opened in September 2015, is located a few miles away on the eastern approach to the city. It has the distinction of having direct access to a beach and its own seafront promenade. Both campuses are close to the Gower Peninsula, the UK's first Area of Outstanding Natural Beauty.
The results of the Research Excellence Framework (REF) 2014 showed the University has achieved its ambition to be a top 30 research University, soaring up the league table to 26th in the UK, with the 'biggest leap among research-intensive institutions' (Times Higher Education, December 2014) in the UK.
The University has ambitious expansion plans as it moves towards its centenary in 2020, as it continues to extend its global reach and moves closer to realising its ambition of being a top 200 Global University.
Swansea University is a registered charity. No.1138342. Visit http://www.swansea.ac.uk.
---