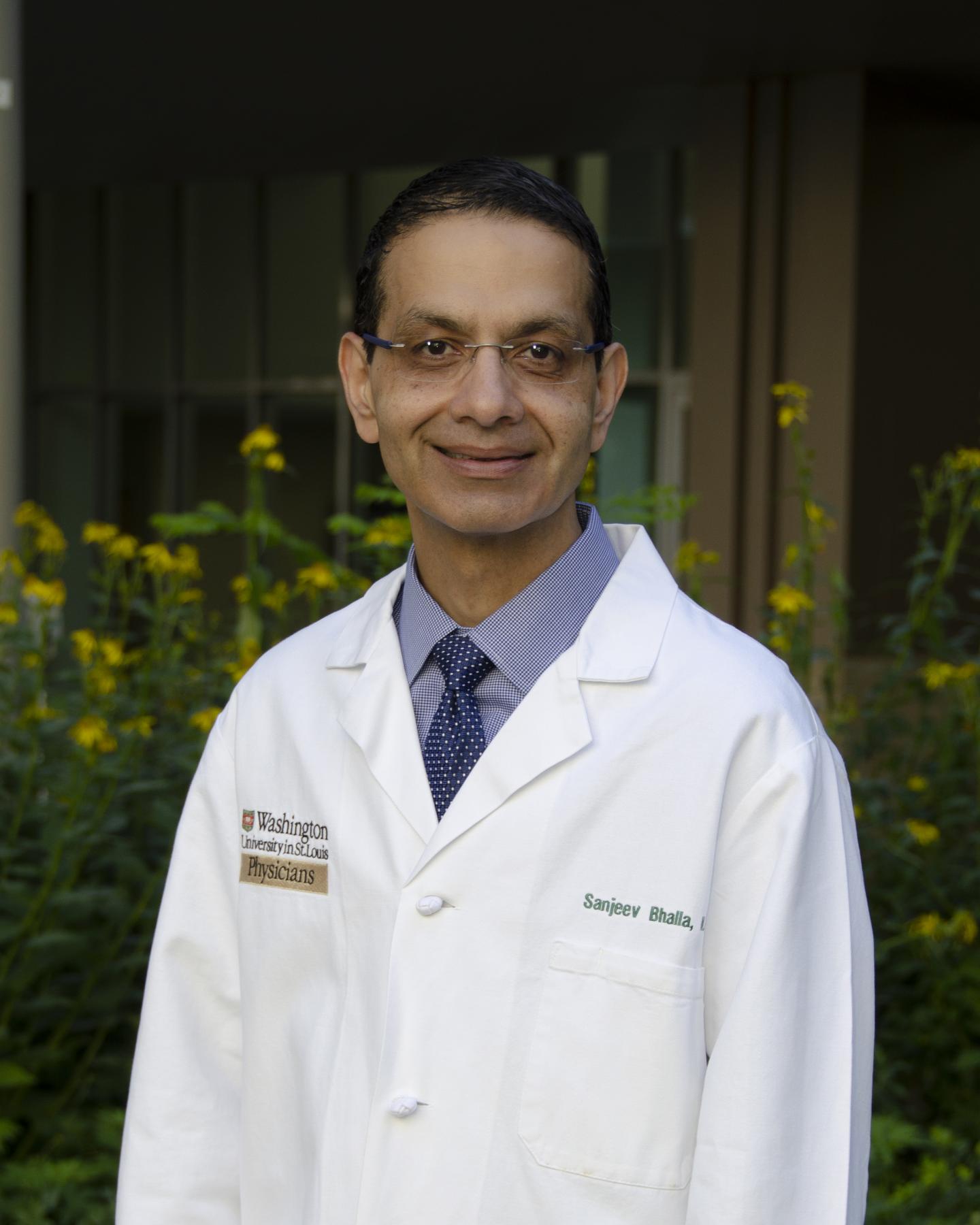 Leesburg, VA, February 3, 2021--The American Roentgen Ray Society (ARRS) is pleased to announce Sanjeev Bhalla, MD of the Mallinckrodt Institute of Radiology (MIR) at the Washington University School of Medicine in St. Louis, MO as the 2021 ARRS Distinguished Educator.
The ARRS Distinguished Educator award recognizes outstanding individuals in the field of medical imaging, who have a proven record of improving radiological education and remain committed to creating and implementing new and innovative educational activities.
ARRS' Distinguished Educator award celebrates truly inspirational teachers, like Dr. Bhalla, dedicated to education that results in improved participant performance, which ultimately leads to enhanced patient outcomes.
Dr. Bhalla will be formally recognized as the 2021 ARRS Distinguished Educator during the opening ceremony of the ARRS Virtual Annual Meeting on Sunday, April 18, 2021.
Sanjeev Bhalla is a professor of radiology at MIR at Washington University's School of Medicine in St. Louis. After receiving his undergraduate degree from Yale University in 1990, Dr. Bhalla earned his medical degree from Columbia University College of Physicians and Surgeons in 1994 and completed his internship at Columbia-Presbyterian Hospital's department of internal medicine. He moved to St. Louis for his residency in diagnostic radiology, serving as chief resident (1998-1999), followed by a fellowship in cardiothoracic imaging. Named MIR Fellow of the Year in 2000, Bhalla stayed on for an MRI faculty position.
A longtime ARRS member, Dr. Bhalla has lectured during many instructional courses, helped plan two Annual Meeting Categorical Courses, and remained active faculty in the Approach to Diagnosis Review Course. Most recently, he served as track chair for the thoracic integrated courses. President-elect of the Society of Thoracic Radiology and a fellow of the American Society of Emergency Radiology, Dr. Bhalla is a trustee of the American Board of Radiology and a 2019 Fleischner Society inductee.
The recipient of four teaching awards from medical students and one from surgery house staff, he has twice been named the Alpha Omega Alpha Lecturer at Washington University. In 2012, Dr. Bhalla received Washington University School of Medicine's Distinguished Clinician award. Named MIR's Radiology Residency Teacher of the Year in 2003, 2011, and 2017, he is a 16-time recipient of the Outstanding Teaching award in radiology residency.
###
Founded in 1900, the American Roentgen Ray Society (ARRS) is the first and oldest radiological society in North America, dedicated to the advancement of medicine through the profession of radiology and its allied sciences. An international forum for progress in medical imaging since the discovery of the x-ray, ARRS maintains its mission of improving health through a community committed to advancing knowledge and skills with an annual scientific meeting, monthly publication of the peer-reviewed American Journal of Roentgenology (AJR), quarterly issues of InPractice magazine, AJR Live Webinars and Podcasts, topical symposia, print and online educational materials, as well as awarding scholarships via The Roentgen Fund®.
---