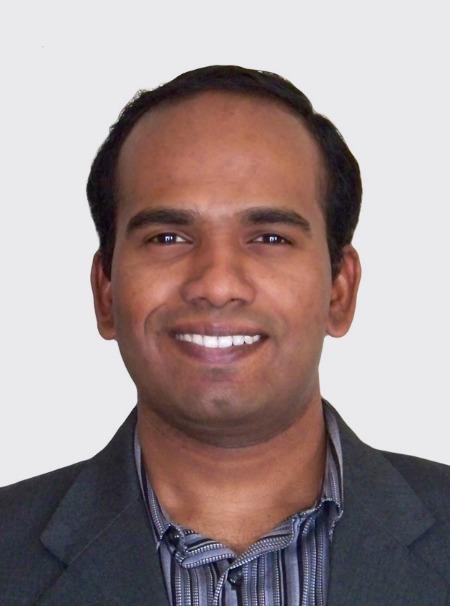 DETROIT - The Wayne State University Eugene Applebaum College of Pharmacy and Health Sciences today announced that Joseph Roche, assistant professor for the physical therapy program in the Department of Health Care Sciences, received a one-year, $100,000 grant from the Jain Foundation for "Developing a Multi-Pronged Strategy for the Clinical Management of Dysferlinopathies," a project that seeks to develop better exercise programs for people with dysferlinopathies, or dysferlin-linked muscular dystrophies.
Dysferlinopathies are inherited diseases that result in progressive weakness and wasting of skeletal muscles, and are caused by the absence of the protein dysferlin. The exact function of dysferlin is still unknown, although Roche's work suggests that it might be involved in maintaining the integrity of internal membrane systems like the sarco-endoplasmic reticulum and transverse tubules in muscle. His work has demonstrated that following high levels of mechanical loading during exercise, dysferlin-deficient mouse muscle undergoes extensive muscle fiber damage and inflammatory cell infiltration that accumulates over several hours and days, suggesting that dysferlin might play a role in the adaptive response to exercise. Roche's current Jain Foundation-funded project, in collaboration with Sujay Galen, assistant professor - clinical, physical therapy program, is aimed at identifying exercise programs that are capable of improving the health of dysferlin-deficient muscle without causing injury. Roche will be assisted by Morium Begam, a research assistant and graduate of the clinical laboratory sciences program at Wayne State University.
"I appreciate the Jain Foundation for funding this study and for supporting my research over the last seven years," said Roche. "This research will help develop a better understanding of how healthy and dysferlin-deficient skeletal muscles adapt to mechanical loading from exercise. Our findings should provide patients with dysferlinopathies, and their health professionals and caregivers, with important information about the role specific exercises can play in slowing muscle degeneration and optimizing function."
Established by Ajit Jain of Berkshire Hathaway, the Jain Foundation seeks to cure muscular dystrophies caused by dysferlin protein deficiency. Limb-girdle muscular dystrophy type 2B (LGMD2B), which affects proximal muscles first, and Miyoshi myopathy (MM), which affects distal muscles first, are two clinical presentations of dysferlin protein deficiency arising from mutations in the DYSF gene. Patients typically begin losing muscle strength during their late teens or early 20s and eventually lose the ability to walk.
###
About the Eugene Applebaum College of Pharmacy and Health Sciences
The mission of the Eugene Applebaum College of Pharmacy and Health Sciences is to advance the health and well-being of society through the preparation of highly skilled health care practitioners and, through research, to discover, evaluate and implement improved models of practice and treatments in health care sciences and pharmacy. To learn more, visit cphs.wayne.edu.
About Wayne State University
Wayne State University is a premier urban research institution offering more than 380 academic programs through 13 schools and colleges to nearly 28,000 students. For more information, visit wayne.edu.
About the Jain Foundation
The Jain Foundation is a privately funded not-for-profit organization. Its mission is to cure muscular dystrophies caused by dysferlin protein deficiency (LGMD2B/Miyoshi myopathy). To learn more, visit jain-foundation.org.
---