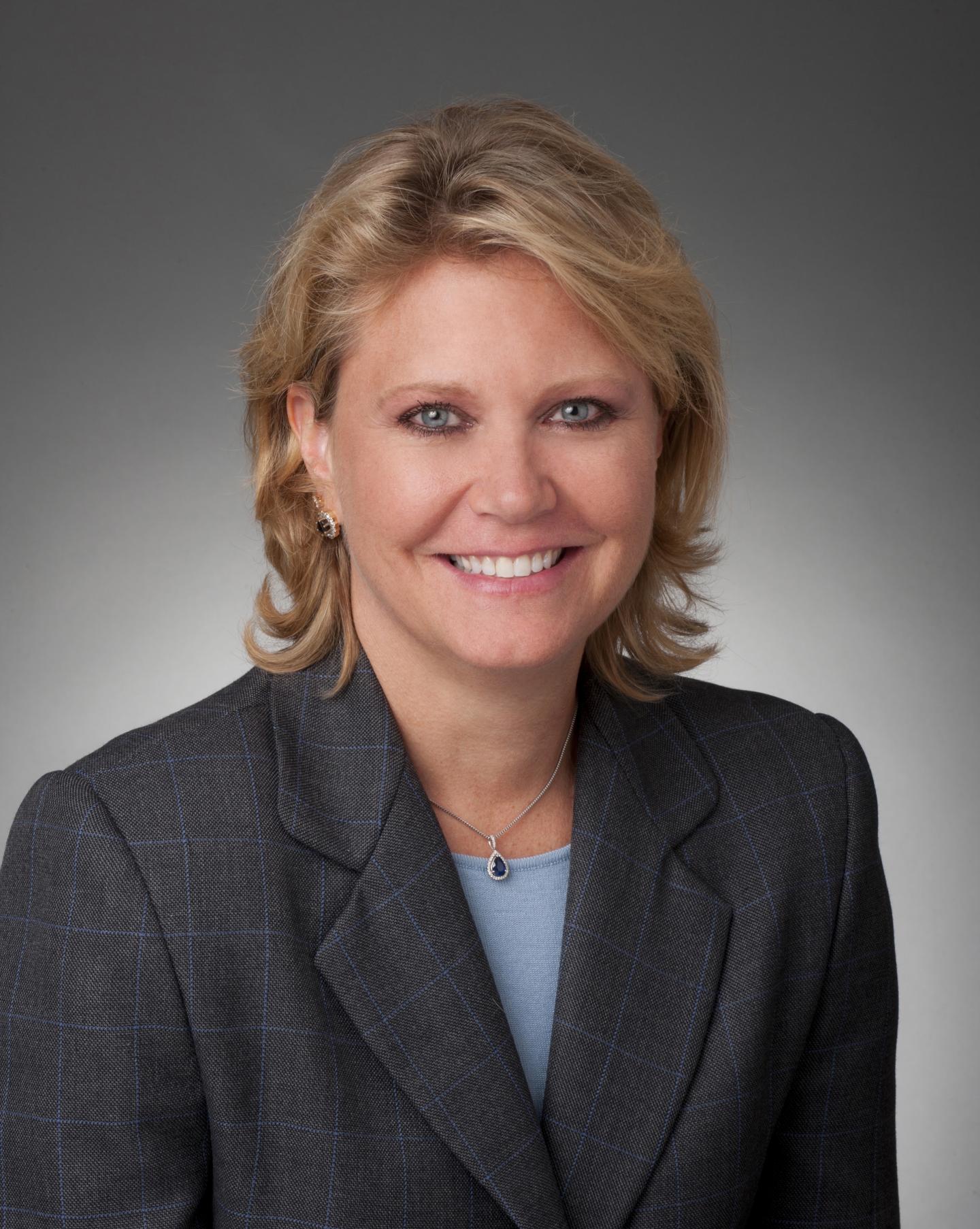 Jacqualyn Fouse knows the value of an international experience for a business student's portfolio.
It was a high school trip to France that whetted Fouse's appetite for a career in international business and set her on a path for a global career in health-related industries.
Fouse, president of Global Hematology and Oncology at Celgene with corporate headquarters offices in New Jersey and others in more than 50 countries around the world, including an international headquarters office in Switzerland, earned her undergraduate and master's degrees from UT Arlington in the 1980s.
The UT Arlington College of Business alumna has committed $762,500 that with additional support from the college will establish the $1.525 million Jack and Doris Fouse Scholarship for Study Abroad fund. The gift, named in honor of Fouse's parents, will allow international business and Goolsby Leadership Academy students to live out their own international experiences.
'I want to make it possible for international business students and Goolsby scholars to have a global experience that will complement their existing academic careers and hopefully open up some new worlds and horizons for them,' said Fouse, who went on to earn her doctorate in finance from UT Arlington in 2012 while serving as chief financial officer for Celgene.
UT Arlington President Vistasp M. Karbhari expressed deep appreciation for Fouse's latest commitment to UT Arlington, adding that her support is perfectly timed for a university with an increasing focus on a global vision.
'We take great joy in seeing a UT Arlington success story like Jackie Fouse,' Karbhari said. 'It is extremely exciting to know that Ms. Fouse so passionately wants to see that the next generation of students has the opportunity to gain the international experience that has so enriched her own life.'
Fouse previously established the John and Judy Goolsby -- J.A. Fouse Endowed Chair in the UT Arlington College of Business and the Jacqualyn A. Fouse Endowed Scholarship in the Goolsby Leadership Academy, a competitive business program that admits students based on leadership potential, then invigorates their curriculum with leadership principles, challenging students to be problem solvers and ethical leaders. Jim C. Quick, professor of leadership and organizational behavior and a distinguished eaching professor in the Department of Management, holds the Goolsby-Fouse Endowed Chair in the Goolsby Leadership Academy.
Rachel Croson, dean of the UT Arlington College of Business, said the scholarship gift would add both breadth and depth to the student experience. 'The future of business is no longer just international, it is multi-national. Future business leaders need first-hand experience to thrive in this global economy,' Croson said. 'This generous gift from Jackie Fouse will help ensure that UT Arlington students gain the international perspective and insight that will make them more attractive to U.S. companies that do business around the world.'
Fouse said traveling and working abroad have made her a better business leader.
'It opens your mind and allows you to be more creative,' said Fouse, who was honored as a 2004 Distinguished Alumna and 2015 Business Week Executive Speaker. 'International experience has helped me become a better manager by making me more appreciative of other people and their world views.'
Before being named president at Celgene, Fouse was executive vice president and chief financial officer of the global biopharmaceutical company headquartered in New Jersey. She joined Celgene as senior vice president and chief financial officer in September 2010.
Fouse previously worked in top positions for Bunge Ltd., Alcon Laboratories, Swissair Group, Nestlé S.A., LTV Aerospace and Defense, and Celanese Chemical Co.
Michael K. Kingan, vice president for development and alumni relations, said Fouse is a model for the impact that UT Arlington alumni are making in the world and in the lives of others.
'UT Arlington is so grateful for Jackie Fouse's ongoing support,' Kingan said. 'Her passion for providing students opportunity and encouragement to make their own lasting contributions to the world continues to inspire those who follow in her footsteps.'
###
To learn more about philanthropic opportunities, please visit UTA giving.
About the UT Arlington College of Business
Recognized as one of the Princeton Review's best business schools, the UT Arlington College of Business is among the largest business schools in the region, enrolling more than 5,800 students and offering one of the widest selections of undergraduate and graduate degree programs at an exceptional value. Military Times magazine ranked the College No. 33 on the 2015 'Best for vets: business schools' list. Accounting Degree Review ranked UT Arlington's residential bachelor's degree in accounting as the nation's 25th most affordable in 2014. TaxTalent ranked the Master of Science in Taxation program No. 8 in the nation in 2014.
About UT Arlington
The University of Texas at Arlington is a comprehensive research institution of more than 50,000 students in campus-based and online degree programs and is the second largest institution in The University of Texas system. The Chronicle of Higher Education ranked UT Arlington as one of the 20 fastest-growing public research universities in the nation in 2014. U.S. News & World Report ranks UT Arlington fifth in the nation for undergraduate diversity. The University is a Hispanic-serving institution and is ranked as a 'Best for Vets' college by Military Times magazine. Visit UT Arlington to learn more, and find rankings and recognition at http://www.uta.edu/uta/about/rankings.php.
---