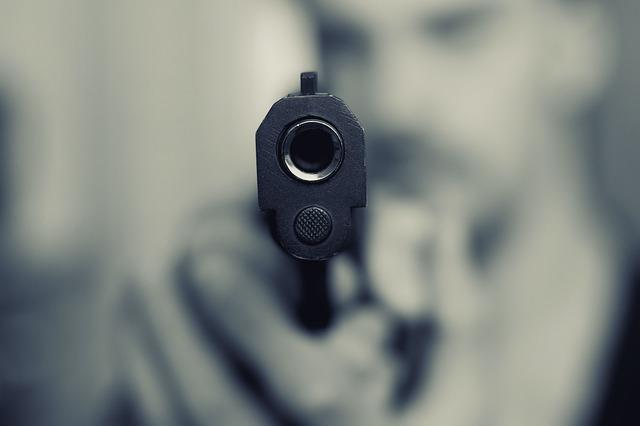 A new study shows that the proportion of gun violence relative to other forms of violence in TV dramas increased from 2000 to 2018, with statistical parallels to trends in actual gun homicides among U.S. youths. Patrick E. Jamieson and Daniel Romer of the University of Pennsylvania's Annenberg Public Policy Center present these findings in the open-access journal PLOS ONE on March 17, 2021.
Firearm injuries and deaths are a major public health concern in the U.S. A long-standing hypothesis suggests that increases in gun violence in popular media result in increases real-life gun violence among youths. However, homicide rates among youths have declined in recent decades, challenging this view.
In the new study, Jamieson and colleagues assert that overall homicide rates are not actually appropriate for exploring the potential influence of entertainment on gun violence. Instead, they say, research should focus on trends in the proportion of gun violence compared to other forms of violence. In line with that assertion, the researchers examined trends in the proportion of gun violence compared to other forms of violence in 33 popular TV dramas from 2000 to 2018. Over the same period, they also examined trends in real-life homicides attributable to firearms in different age groups in the U.S.
The analysis showed that TV gun use increased over the study period, both in absolute terms and in proportion to other forms of violence. The proportional increase of TV gun violence paralleled trends in rates of homicides attributable to firearms--as opposed to other types of homicides--among all age groups, with the strongest statistical relationship seen for youths aged 15 to 24.
This kind of correlational study cannot prove causal conclusions about the relationship between TV gun violence and real-life gun violence. Nonetheless, the findings appear consistent with the hypothesis that gun violence in popular media may contribute to real-life use of guns for violent purposes.
The authors note that, whether or not that hypothesis holds true, TV gun violence is probably not the main cause of the longstanding higher rate of gun homicides among U.S. youth. But the findings do suggest that further research is necessary to better understand the role of media gun violence and other potential contributors.
The authors add: "Our research found that gun use has substantially increased over the past 20 years on primetime TV dramas in the US, a trend that paralleled the use of firearms in homicides. Just as the entertainment media contributed to the uptake of cigarettes among youth, our findings suggest that it may be doing the same for guns."
###
Citation: Jamieson PE, Romer D (2021) The association between the rise of gun violence in popular US primetime television dramas and homicides attributable to firearms, 2000-2018. PLoS ONE 16(3): e0247780. https://doi.org/10.1371/journal.pone.0247780
Funding: The Robert Wood Johnson Foundation supported this research with a grant to the Annenberg Public Policy Center, Patrick Jamieson, PI. The funders had no role in the study design, data collection and analysis, decision to publish, or preparation of the manuscript.
Competing Interests: The authors have declared that no competing interests exist.
In your coverage please use this URL to provide access to the freely available article in PLOS ONE: https://journals.plos.org/plosone/article?id=10.1371/journal.pone.0247780
---