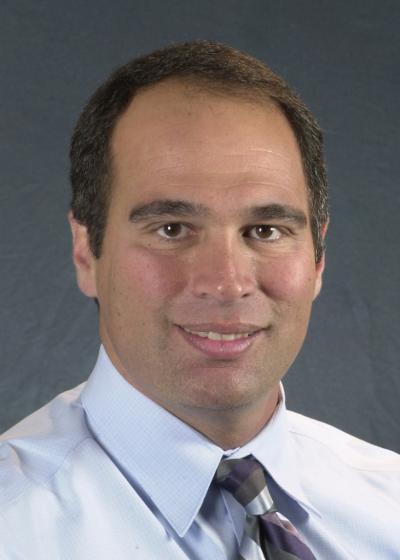 CHAPEL HILL, N.C. -- A University of North Carolina at Chapel Hill researcher is one of five co-principal investigators in a new collaborative network created to study genetic determinants of Barrett's esophagus and esophageal adenocarcinoma.
Nicholas J. Shaheen, MD, MPH, professor in the UNC School of Medicine, adjunct professor in the UNC Gillings School of Global Public Health and director of the UNC Center for Esophageal Diseases and Swallowing, will co-direct these Barrett's Esophagus Translational Research Network (BETRNet) projects. Shaheen is also a member of UNC Lineberger Comprehensive Cancer Center.
The BETRNet is funded by a $5.4 million grant from the National Institutes of Health. The other co-principal investigators of this BETRNet consortium are Dr. Amitabh Chak, professor of medicine at the Case Western Reserve University (CWRU) School of Medicine, Dr. Sanford Markowitz, Ingalls Professor of Cancer Genetics at the CWRU School of Medicine, Dr. Nathan A. Berger, Hanna-Payne Professor of Experimental Medicine at CWRU, Dr. Robert Elston, Professor of Epidemiology and Biostatistics at CWRU, and Dr. William Grady, Professor of Medicine at the University of Washington and Fred Hutchinson Cancer Research Center.
"Collaborations such as these between basic and translational scientists and clinical researchers will be essential to unravel the complex interplay between environmental and genetic influences on cancer development," said Shaheen.
Roy C. Orlando, MD, Mary Kay & Eugene Bozymski and Linda & William Heizer distinguished professor of gastroenterology and adjunct professor of cell and molecular physiology at UNC, is also a member of the BETRNet faculty.
Although the rate of many common cancers has declined in recent years, the rate of esophageal cancer has increased greater than six-fold over the past three decades. The prognosis for this cancer remains poor, accounting for over 1 in 50 adult male cancer-related deaths. Though Barrett's esophagus, a precursor of esophageal cancer, can be easily recognized at endoscopy, current medical strategies of performing endoscopy based on the close association of Barrett's with chronic heartburn in adults are very inadequate. Nearly 40 percent of patients who develop esophageal cancer have no preceding symptoms of heartburn, and most people with heartburn never have endoscopy. Less than 5 percent of cancers are diagnosed at an early stage in patients whose Barrett's was recognized prior to cancer diagnosis.
The BETRNet projects include discovery of genes that cause Barrett's esophagus to run in certain families, genes that become targets of DNA methylation in Barrett's and in esophageal cancers, and genes that are either turned on or turned off in Barrett's esophagus and in esophageal cancers. The overall aims of the network are to develop new methods of identifying individuals at risk for Barrett's esophagus, early detection of Barrett's and esophageal cancers, and monitoring Barrett's esophagus to recognize when it is likely to progress to cancer.
###
---