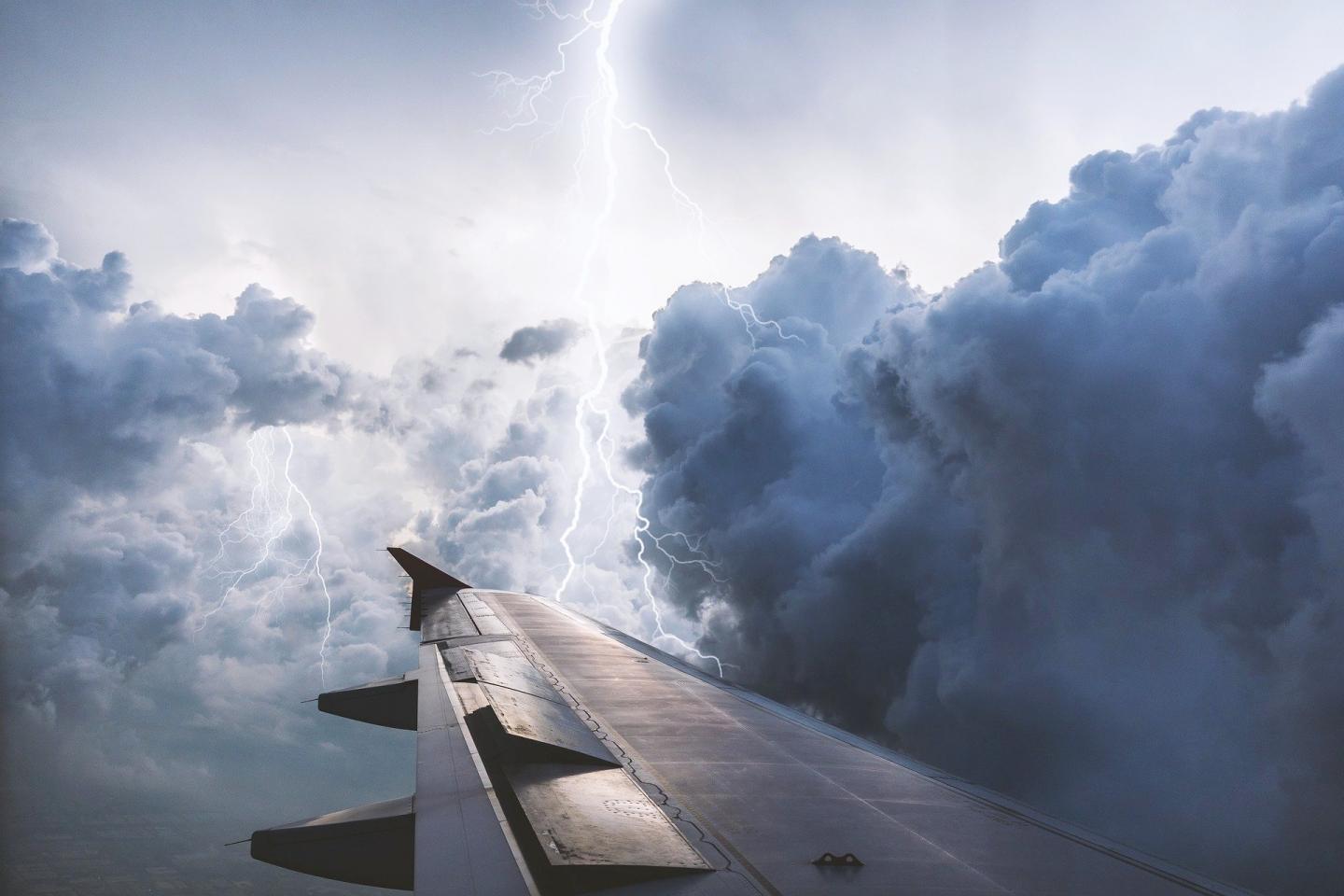 Volcanic eruptions, forest fires, electromagnetic radiation from the Sun or electrical storms, and sandstorms are among the phenomena that may pose a risk to air traffic safety and will be studied within the framework of this project. "Serious damage can be caused to aircraft if smoke, dust or even sea salt are ingested by engines, due to both the erosion and corrosion they cause, and possible obstructions, or because they affect in-flight combustion", explains the project coordinator, Manuel Soler, researcher at the UC3M's Department of Bioengineering and Aerospace Engineering. "Volcanic ash and gases, such as sulphur dioxide, are also important hazards, causing abrasions to windscreens, corrosion to engines, and different damage to aircraft systems and instruments, while electromagnetic radiation from the Sun can interfere with aircraft communication systems", he adds.
The ALARM project, which involves scientists and technologists from Germany, Belgium, Spain, Italy and the United Kingdom, considers that the environmental impact should be treated as a further hazard. "One of the ALARM project's key ambitions is to produce overnight predictions of potential hot spots, meaning areas with high potential in terms of their combined carbon dioxide (CO2) emissions and other emissions that affect climate change", notes Manuel Soler. In other words, this warning system would develop an information service that contains the critical areas and points that aircraft should avoid in order to reduce the impact flights have on global warming, which can occur, for example and in a very visible way, when aeroplanes produce the so-called contrails (the linear trail of clouds that some planes leave behind in certain weather conditions).
The project aims to create a prototype which can assimilate a wide range of atmospheric data collected by terrestrial and satellite observation systems. It will combine all of this with Artificial Intelligence algorithms to improve the forecasts that are currently used. "This system will create alerts that will be shared via aeronautical communication channels, so that controllers, pilots and other players in the aeronautical sector can access this information quickly in the event of an emergency", explain the project's researchers.
The ALARM (multi-hAzard monitoring and earLy wARning) project, which will run until the end of 2022, receives funding from the EU's Horizon 2020 Programme (GA 893204) and is one of several projects within the research and innovation portfolio managed by SESAR Joint Undertaking. The project is coordinated by the UC3M and is composed of partners from five European countries: the German Aerospace Center (DLR), the Royal Belgian Institute of Space Aeronomy (BIRA-IASB), the University of Padua (Italy), and two small aeronautical companies: SATAVIA (United Kingdom) and SYMOPT (Italy).
###
More information:
The ALARM project website
https://alarm-project.eu/
Video interview with the researcher:
https://youtu.be/RX6HlefjgoA
---