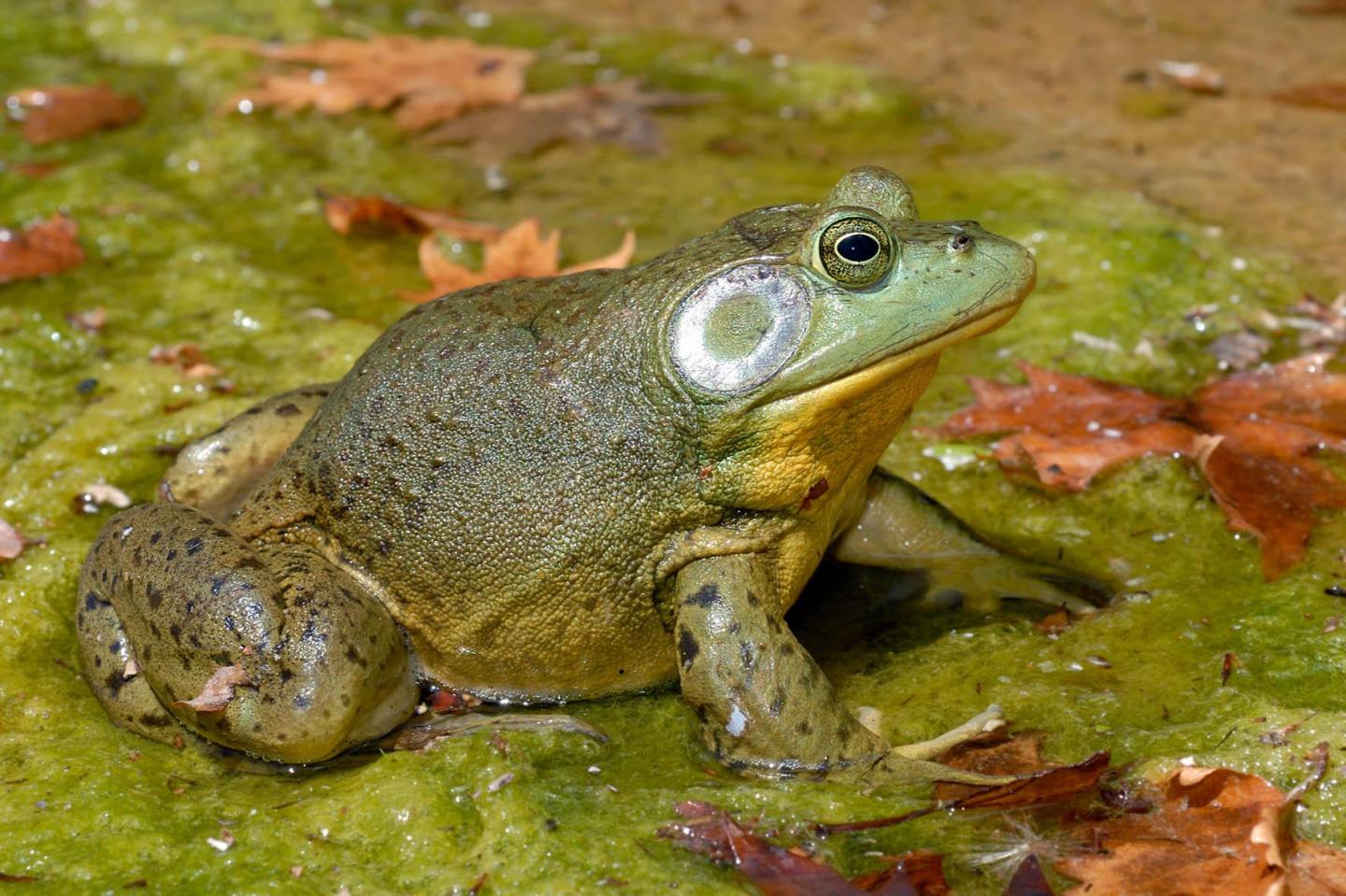 New research published with the support of the FP7 large-scale bioinformatics project Building the European Biodiversity Observation Network (EU BON) and the Alien Challenge COST action reveals the importance of open data in the study and control of invasive alien species. The study was published online in open access in the journal Management of Biological Invasions.
Invasive alien species cause a wide variety of problems, including issues related to conservation; to human and animal health; to agriculture and to fisheries management. But how can science be useful to manage such potential issues?
"To advise policy makers and inform land managers on the dangers posed by and how to fight alien species we need to understand the invasion process. Ideally, we would like to be able to predict the causes, routes and progression of invasions." explains Dr. Quentin Groom, Botanic Garden Meise, Belgium.
Recently, several research groups have pioneered the process of "Horizon Scanning" for new alien species, also there have been parallel developments in the creation of dynamic ecological models to predict invasions. However, the greatest limitation to these advances is the lack of suitable data.
"The problem of invasive species is international and rapidly changing. Data are required from an extensive area, for many species and for a long period but what is currently available is patchy and often inaccessible. We argue for the importance of open data to tackle the problem of invasive alien species." explains Dr. Groom.
This new research reviews why access to data are so important to invasive alien species research and gives an overview of the reasons why data are unavailable to researchers. Currently access to data is patchy and is restricted in many ways:
Legally, the use of restrictive data licensing blocks its use.
Technically, many software systems don't adequately support sharing, particularly in their provision of unique identifiers.
Culturally, data secrecy is the default position for most organizations.
Gradually, data are becoming more accessible and attitudes towards data access are changing. The advent of data publications allows researchers to attract citations from their data, while simultaneously making their data accessible and discoverable.
The community of biodiversity observers is highly fragmented and the creation of a European biodiversity network will improve communication so that grassroots biodiversity surveyors will understand issues of data sharing, citation and licensing that are so critical for a rapid response to invasive species.
###
Original Source:
Groom QJ, Desmet P, Vanderhoeven S & Adriaens T (2015) The importance of open data for invasive alien species research, policy and management. Management of Biological Invasions 6: in press. doi: 10.3391/mbi.2015.6.2.02
Additional Information:
The Research Institute for Nature and Forest (INBO) is the Flemish knowledge center on biodiversity and its sustainable use. The institute is a signatory of the Bouchout declaration for Open Biodiversity Knowledge Management and has implemented an explicit open data policy. INBO conducts research and supplies knowledge to all who prepare or make policies or are interested in them. The institute works for the Flemish government primarily but is also a member of national and European research networks (e.g. Alternet, EBONE). INBO also supplies information for international biodiversity reporting and deals with questions from local authorities. In addition, it supports organisations in nature management, forestry, agriculture, hunting and fisheries.
The Belgian Biodiversity Platform is an initiative of the Belgian Science Policy Office that provide services to the Belgian community engaged in biodiversity research and policy. The platform coordinates the 'Belgian Forum on Invasive Species (BFIS), an informal structure encouraging interdisciplinary cooperation, information exchange and dissemination in support development of measures dedicated to the prevention and mitigation of impacts of IAS. The Belgian Biodiversity Platform promotes open access of data and use of tools and biodiversity informatics standards in line, being the Belgian node to the Global Biodiversity Information Facility (GBIF). The Belgian Biodiversity Platform supports Belgian research teams in the publication and re-use of basic biodiversity data through customised web portals and offers support to researchers in developing, linking and, eventually, hosting databases.
EU BON (2012) stands for "Building the European Biodiversity Observation Network" and is an European research project, financed by the 7th EU framework programme for research and development (FP7). EU BON seeks ways to better integrate biodiversity information and implement into policy and decision-making of biodiversity monitoring and management in the EU.
The Botanic Garden Meise is a research centre and garden, close to Brussels. It has an internationally important herbarium, particularly for collections from tropical Africa and Europe. The garden is gradually making its collections available over the internet by imaging and digitizing of labels. By 2018 more than a million specimens and their details will be available on their web portal. The garden supports plant science in Belgium and has a long history of research on invasive alien plants.
---
Journal
Management of Biological Invasions