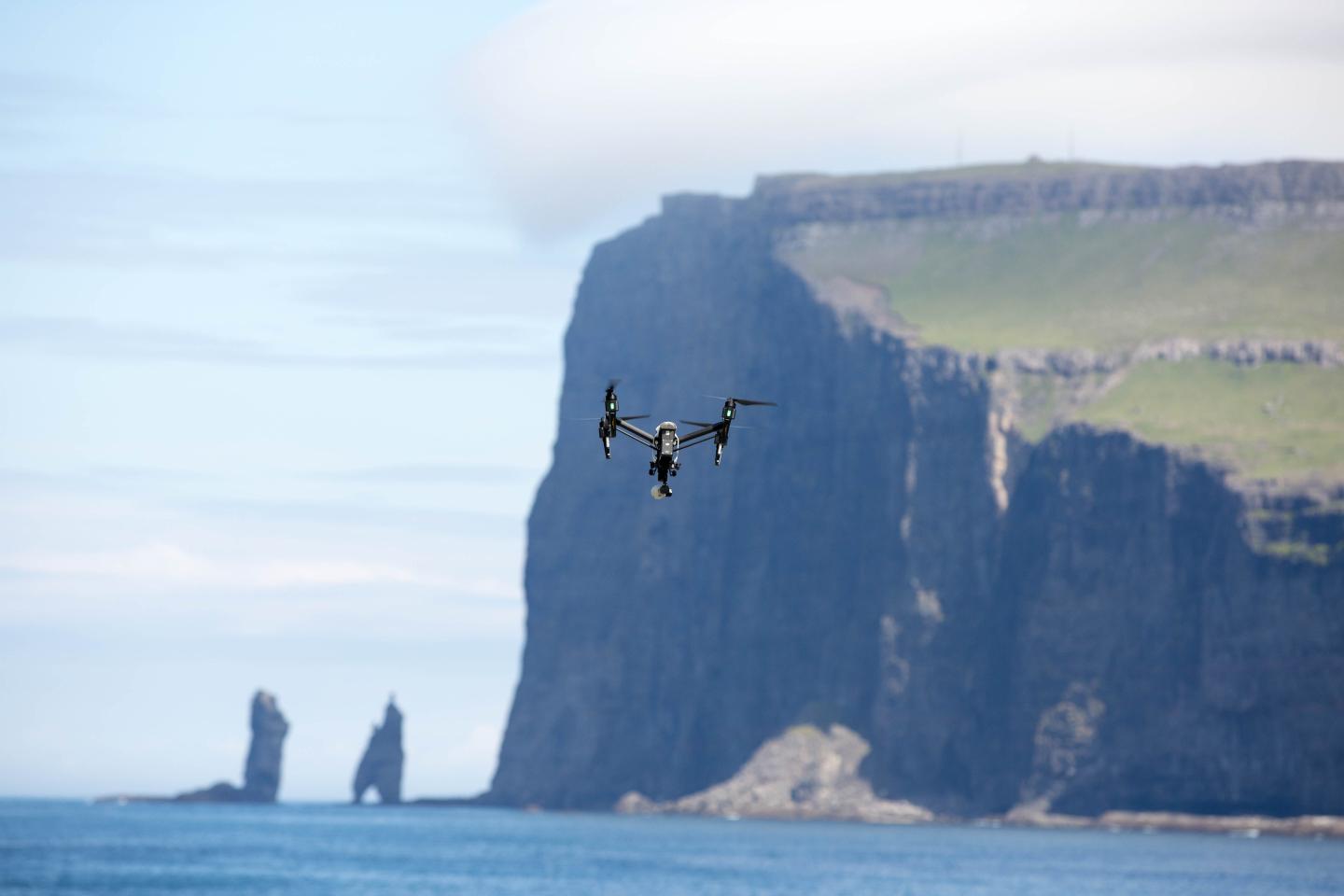 With the advent of drones to deliver parcels to homes in the UK, an expert at Lancaster University is set to gauge the impact of atmospheric technologies on our lives and on our airspace.
Funding for the study entitled 'Opening the drone code: the privatisation of the atmosphere in the UK' has just been announced by the Leverhulme Trust this week.
Dr Adam Fish, a Senior Lecturer in the Department of Sociology at Lancaster University and a keen amateur drone pilot, will look at Civil Aviation Authority (CAA) regulations, video capability of devices and airspace sovereignty.
The UK is leading the world in the field in this area, although drone-delivery services have been trialed in Australia and the US.
US online retail giant and prominent cloud services provider Amazon is the current provider of drone-delivered services in the UK.
"This research is about trying to understand new technologies and regulations and getting ahead of the curve," said Dr Fish, a cultural anthropologist.
"I'm curious about regulations - how did Amazon come to an agreement with the CAA to provide this drone-based delivery and exactly what are the regulations? "
The research will also examine payloads and the video capabilities of drones.
"What can the drones see?" said Dr Fish. "Does it violate our privacy? Should we be worried about how these new technologies might change airspace sovereignty? Amazon is, after all, an American company.
"Airspace is being regulated to benefit Amazon. Will hobbyists and photography businesses who use drones be able to use the atmosphere too? Is this a colonisation of the atmosphere?"
The one-year Leverhulme Research Fellowship starts in August and is UK-based.
###
In addition to this Lancaster University Sociology Department is to fund another strand of Dr Fish's research in Indonesia where balloons are being used by Google to provide internet services.
---