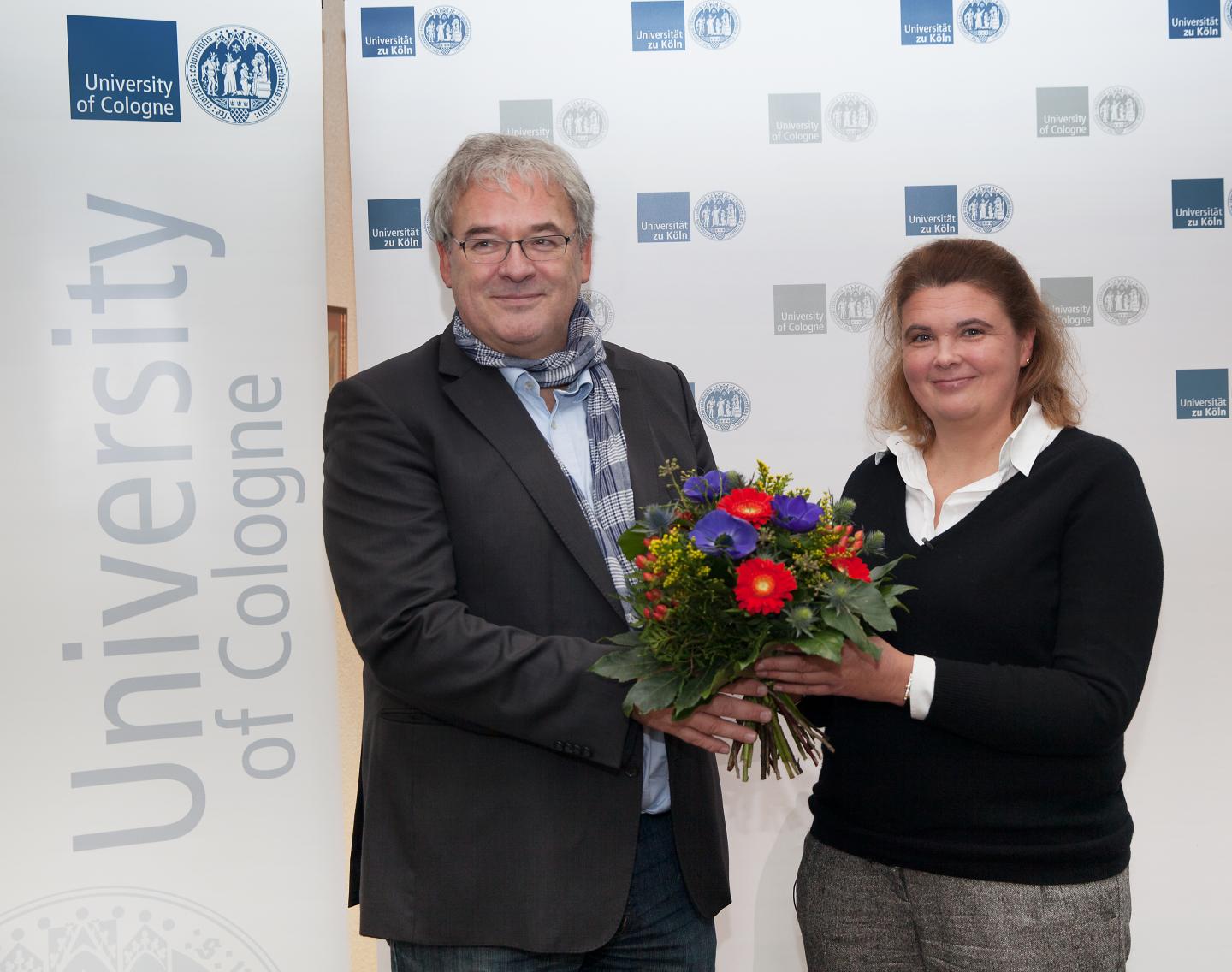 With the awarding of the Leibniz Prize to Anne Storch, a highly innovative and internationally renowned scholar was chosen. With her groundbreaking work, she has contributed to a far-reaching reorientation of her field. Storch applied theoretical and practical questions and methods from cultural anthropology and the social sciences to African studies, thus contributing important new perspectives to the research field. In exemplary studies, she has moreover shown how linguistic analyses can be applied to a cultural-anthropological understanding of contemporary Africa. Her study on taboo and secret language in central Africa from 2011 was particularly significant. Her linguistic observations allow for complex sociological descriptions of power practices and political modes of action. Storch's case studies, which are grounded in linguistic descriptions, but go far beyond them, have become international model studies for a modern and self-critical orientation in African studies.
Anne Storch became professor or African studies at the University of Cologne in 2004. She did her doctorate in Frankfurt/Main and Mainz in anthropology, African studies, Oriental studies and archaeology. From 2006 to 2009, she headed the Fachverband Afrikanistik, the German association of African studies. Since 2014, she has been serving as the president of the International Association for Colonial and Postcolonial Linguistics.
The Gottfried Wilhelm Leibniz Prize is the most important research award in Germany. The Leibniz Programme, established in 1985, aims to improve the working conditions of outstanding scientists and academics, expand their research opportunities, relieve them of administrative tasks, and help them employ particularly qualified young researchers. A maximum of 2.5 million euros is provided per award. Prize winners are first chosen from a slate of nominations put forward by third parties. The final selection is made by the Joint Committee on the basis of a recommendation from the Leibniz Nominations Committee.
The Leibniz Prizes will be officially awarded on 15 March 2017 at the Berlin-Brandenburg Academy of Sciences in Berlin.
###
---