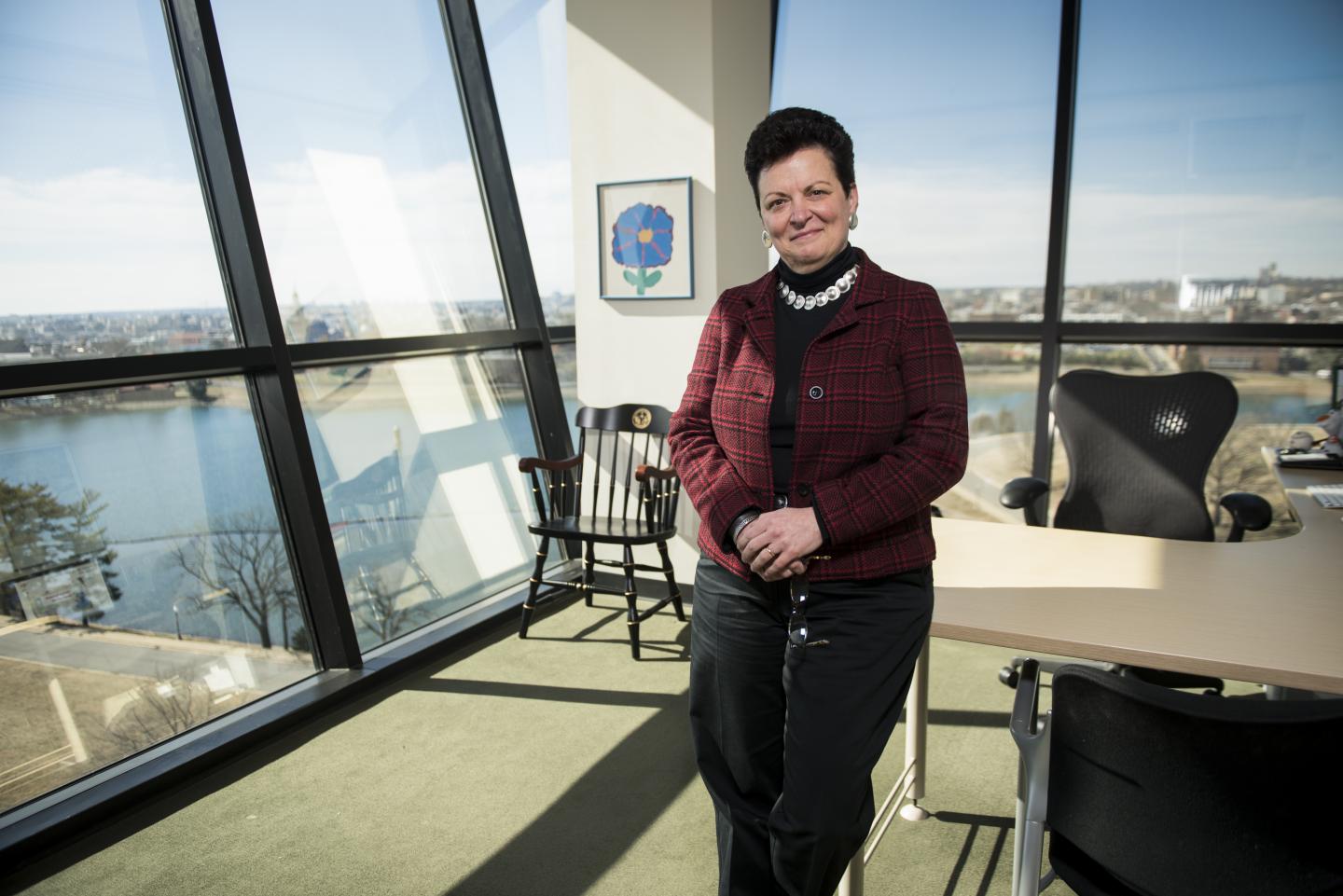 WASHINGTON -- The National Center for Advancing Translational Sciences at the National Institutes of Health has awarded Children's National Health System, in partnership with The George Washington University (GW), another prestigious Clinical and Translational Science Award. The grant, made available to facilities across the nation through a competitive process, underwrites the existing Clinical and Translational Science Institute at Children's National (CTSI-CN) and provides funding that is essential to continue the collaborative pediatric-focused translational research occurring at Children's and at GW.
"I am thrilled to see this innovative partnership continue to grow," says Kurt Newman, M.D., President and CEO of Children's National. "Pediatric research has always been part of our core mission. CTSI-CN takes these efforts to the next level by alleviating common challenges that researchers face in conducting pediatric research, so they can focus on the results that will really improve the lives of children."
Adds Lisa M. Guay-Woodford, M.D., Director of the CTSI-CN and Hudson Professor of Pediatrics and Associate Vice President for Clinical and Translational Science at GW: "The CTSI-CN partnership was created to catalyze the translation of research into actual improvements in child, family and community health here in Washington, DC, and around the country. This institute breaks down traditional research barriers, empowers laboratory and clinical investigators to collaborate with community partners and eases the administrative burdens of conducting research. These multidisciplinary collaborations, which include GW faculty from the School of Medicine & Health Sciences, the Milken Institute School of Public Health and the School of Engineering & Applied Science, are key to really revolutionizing how we understand childhood health issues and care for children and their families now and in the future."
The five-year, $24 million award provides resources to investigators working within the CTSI-CN and creates new tools and systems to assist them with planning, developing and fulfilling research improving child and family health.
"The tools provided by the CTSI-CN partnership provide unprecedented support to investigators from the very beginning of their research study development process," adds Robert H. Miller, Ph.D., co-Director of the CTSI-CN and Senior Associate Dean for Research in the GW School of Medicine & Health Sciences. "This partnership will enable us to foster the next generation of researchers and instill in them the principles of collaboration and responsibility in research conduct for both children and adults."
The CTSI-CN has identified several core areas to address and remove common challenges and barriers that impede medical research. Services include:
* Enhanced research infrastructure, such as access for investigators to biostatistics support and informatics tools, including streamlined databases for recruiting patients for clinical trials.

* Promotion of investigator education, training and career development, including mentorship for junior investigators.

* Assistance with navigating administrative research steps, including Institutional Review Board review of clinical studies and trials.

* Financial awards for promising junior research faculty to seed early study progress.

* Accelerating discovery and the translation of discoveries into real solutions for children and families through fostering dialogue between laboratories, care providers and community organizations.

* A focus on establishing partnerships locally and nationally to engage the community and the Clinical and Translation Science Award network in vital research efforts, enhance research participation and foster multi-institutional collaborations.
###
---