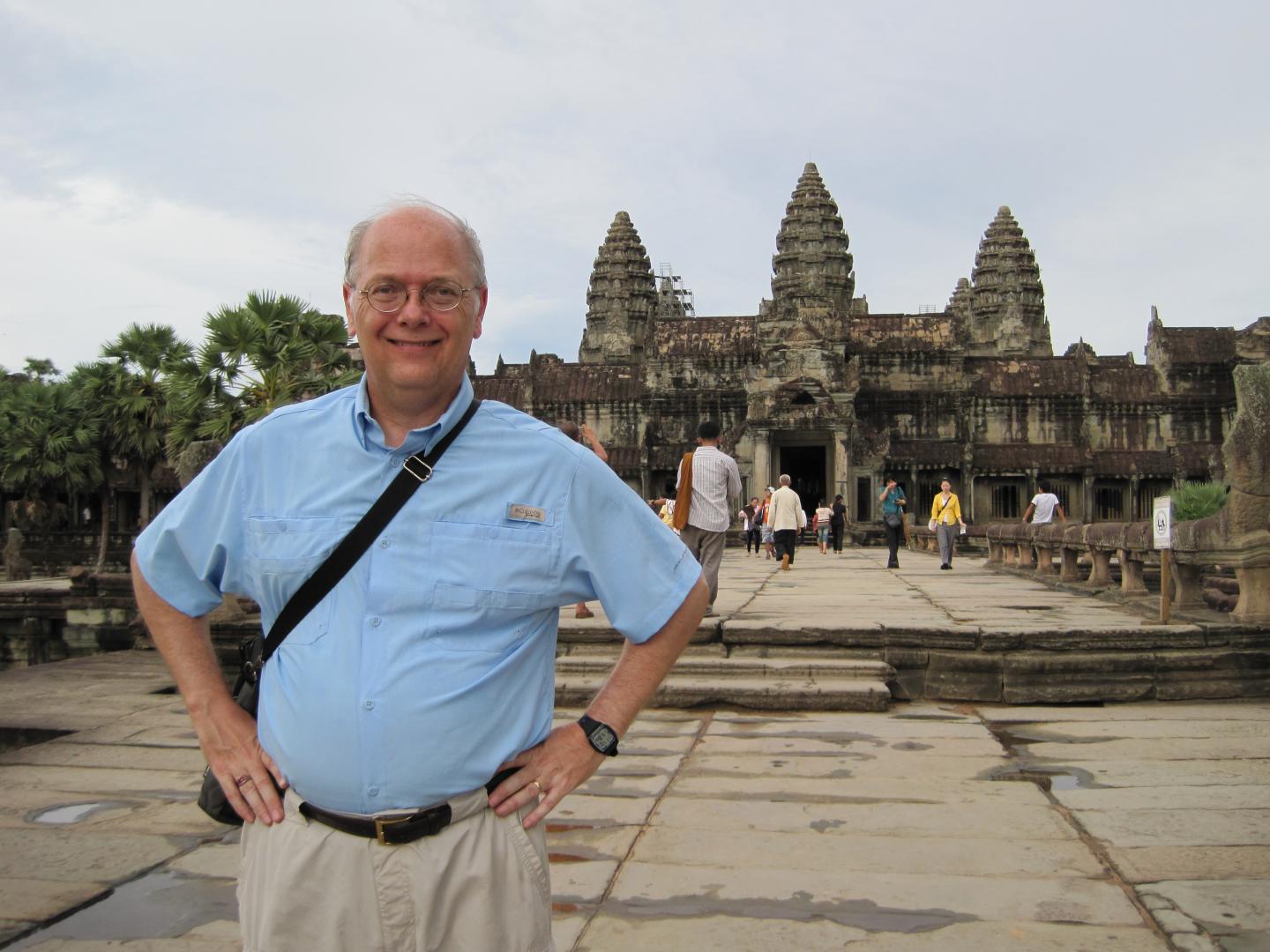 University of Oklahoma Professor David A. Sabatini is the recipient of a national award for outstanding contributions and demonstrated leadership through involvement in environmental engineering and science outreach activities to the global community. Sabatini will receive the Steven K. Dentel Association of Environmental Engineering and Science Professors Award for Global Outreach at the Water Environment Federation's Annual Technical Exhibition and Conference in New Orleans on Sept. 26.
"Dr. Sabatini has a well-deserved international reputation for environmental engineering," said OU President David L. Boren. "The University is very fortunate that he is a member of our family."
Sabatini is the David Ross Boyd Professor and Sun Oil Company Endowed Chair of Civil Engineering and Environmental Science in the Gallogly College of Engineering. The prestigious Steven K. Dentel Award acknowledges Sabatini's work as director of the OU Water Technologies for Emerging Regions Center. This is only the third time the award has been given; the first being awarded posthumously to the namesake.
"I am pleased that the OU Water Center has gained such a strong national reputation for global outreach," Sabatini said. "This would not have been possible without the unwavering support from OU. I also acknowledge the combined efforts of my colleagues and coworkers: Randy Kolar, Jim Chamberlain, Yang Hong, Bob Nairn, Robert Knox, Lowell Busenitz, Paul Spicer, Cindy Murphy, Molly Smith and countless undergraduate and graduate students who have made this award possible," he said.
Sabatini's research focuses on sustainable drinking water systems for developing countries, surfactant-based environmental and biofuel technologies, and understanding and characterizing contaminant fate and transport in the environment. He is past editor-in-chief of the Journal of Contaminant Hydrology, associate editor of Journal of Surfactants and Detergents and editorial board member of the Journal of Water, Sanitation and Hygiene for Development.
Other awards Sabatini has received throughout his career include the Oklahoma Medal for Excellence in Teaching from the Oklahoma Foundation for Excellence, the David L. Boren Award for Outstanding Global Engagement from OU, the DaVinci Fellow Award from the DaVinci Institute of Oklahoma, the Distinguished Alumnus Award from the University of Illinois Civil and Environmental Engineering Alumni Association, and the Water Environment Federation Award of Merit for Work in Developing Countries.
Sabatini joined OU as assistant professor in January, 1989. In 1997-1998, he was a senior Fulbright Scholar at the Universitaet Tuebingen, Germany. Sabatini received his B.S. in Civil Engineering from the University of Illinois, his M.S. in Civil Engineering from Memphis State University and his Ph.D. from Iowa State University.
###
---