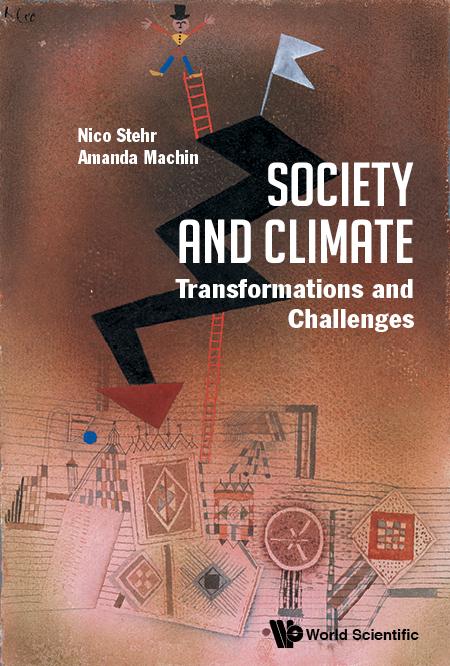 What's the difference between climate and weather? Is climate a recent topic of scientific research? Why is the Greenhouse Effect now 'enhanced'? How did human beings contribute to that 'enhancement'? In what ways will a changing climate affect human societies? Are there such things as the 'appropriate' socio-economic responses to a changing climate?
Climate has, for a long time, provided a taken-for-granted background against which social, political and economic interactions take place. As as long as climate conditions stay the same from year to year and the seasons unfold as expected, the future can be envisioned and planned, and architectural designs, agricultural rotations and travel schedules can be constructed as firm fixtures within a world that is, in so many other ways, in flux.
But this taken-for-granted background is cleaving.
Climate has migrated from the background to the forefront of concerns across society. It is becoming hard to ignore the potential repercussions of a changing climate, and the uneven impact of certain forms of human society and energy cultures that risk undermining their own environmental conditions.
And yet climate change is not a recent phenomenon.
In Society and Climate: Transformations and Challenges, Emeritus Professor Nico Stehr and Prof Amanda Machin begin our exploration of the subject in the past, studying and analysing earlier instances of climate change and climate science, in order to learn from previous approaches and mistakes. The book highlights the connections and conflicts between different conceptions of climate, and places them in broader historical and social contexts. Drawing on the insights of both natural and social scientific disciplines and citing numerous examples, the work considers the interplay between society, science, climate and politics, and warns against making any easy assumptions.
Society and Climate is a key text for anyone interested in climate science, environmental policy and the history of climate change, and retails for US$98 / £85 (hardback). To order or know more about the book, visit http://www.worldscientific.com/worldscibooks/10.1142/11047.
###
About the Authors
Nico Stehr is Karl Mannheim Professor Emeritus of Zeppelin University. He is a fellow of the Royal Society (Canada) and a fellow of the European Academy of Sciences and Arts. He is one of the authors of the set of Hartwell Papers on climate policy. His books have been translated into many languages including Russian, Chinese, Japanese, Slovenian, Czech, Hungarian, Italian, and French. Recent book publications include Climate and Society (with Hans von Storch; World Scientific, 2010), The Power of Scientific Knowledge (with Reiner Grundmann; Cambridge University Press, 2012), Knowledge (with Marian Adolf; Routledge, 2014), Understanding Inequality: Social Costs and Benefits (with Amanda Machin; Springer, 2016), Information, Power and Democracy (Cambridge University Press; 2016), Is Knowledge Power? (with Marian Adolf; Routledge, 2017), and Money: A Social Theory of Modernity (with Dustin Voss; Routledge, 2020).
Amanda Machin is currently Professor of International Political Studies at the University of Witten/Herdecke in Germany. Her research focuses upon the politics of citizenship, environment and embodiment and she is particularly intrigued by the implications of the recent diagnosis of the Anthropocene for models and institutions of democracy. Her books include Against Political Compromise: Sustaining Democratic Debate (with Alexander Ruser; Routledge, 2017), Nations and Democracy: New Theoretical Perspectives (Routledge, 2015) and Negotiating Climate Change: Radical Democracy and the Illusion of Consensus (Zed Books, 2013).
About World Scientific Publishing Co.
World Scientific Publishing is a leading international independent publisher of books and journals for the scholarly, research and professional communities. World Scientific collaborates with prestigious organisations like the Nobel Foundation and US National Academies Press to bring high quality academic and professional content to researchers and academics worldwide. The company publishes approximately 600 books and over 140 journals in various fields annually. To find out more about World Scientific, please visit http://www.worldscientific.com.
For more information, contact Amanda at heyun@wspc.com.
---