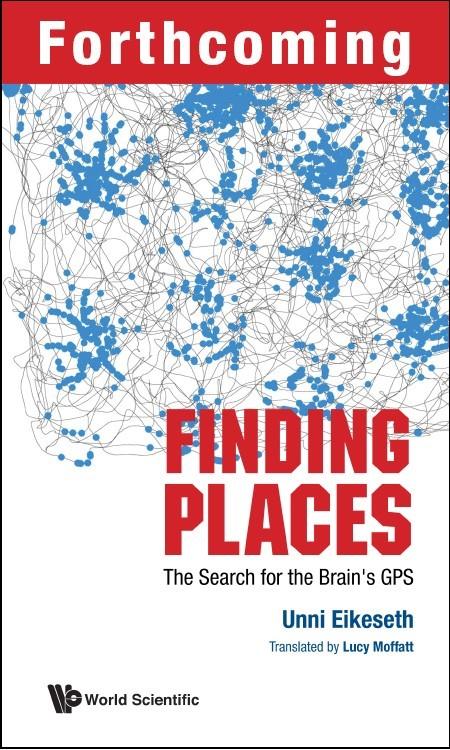 Have you ever wondered how your brain knows where you are, why your memories are tied to places, or why Alzheimer's disease causes people to lose their sense of place? These questions and many more are answered in this book.
On an expedition to Siberia in 1821, lieutenant Ferdinand von Wrangel is stunned by the local sledge-drivers unerring instinct for navigation. Years later, Charles Darwin reads von Wrangel's accounts and begins to brood over how this could be possible. Could some part of the brain be specialised for the function of direction? Some 130 years after, a series of discoveries in a lab in Trondheim, Norway, provide an answer to Darwin's question.
The book describes how place cells, found in London by John O'Keefe and his student Jonathan Dostrovsky in the 1970s, laid the groundwork for the research of Edvard and May-Britt Moser some 30 years later. Equipped with methods learned from O'Keefe, they embarked on the query to track the incoming signals to place cells and find out how a cell deep inside a rat's brain "knows" where the rat is.
Finding Places details the discovery of the mind-boggling "grid cells", which generate a hexagonal coordinate system and enable precise positioning and pathfinding, and the discoveries of the place cells' border cells and the speed cells. The book also conveys what these insights mean for you and me. Researchers, for instance, believe that the grid cells could provide the necessary framework to store all our experiences as episodic memories.
The author's goal is not only to document a fascinating scientific achievement that has revolutionized our understanding of the brain, but also to offer insight into the nature of science. Through interviews with researchers involved in the discoveries, Finding Places gives a unique insight into the research process and the importance of imagination and creativity in research. This book shows you how the use of fishing rod in the lab and crafting skills, like sewing jackets for rats or making tiny rat cars, can lead to a revolutionizing new understanding of the brain.
The author thinks that there is no better way of understanding the nature of science, than to follow the story of a scientific discovery step by step.
Finding Places retails for US$28 / £25 (hardback). To order or know more about the book, visit https://www.worldscientific.com/worldscibooks/10.1142/11735.
###
About the Author
Unni Eikeseth has had a passion for science stories ever since she was a young girl. After finishing a degree in Organic chemistry and a Post Graduate Certificate in Education she worked for many years as a TV host and science journalist at the Norwegian Broadcasting Corporation (NRK). Coincidently, in her very first TV show for NRK she visited the Moser lab. She has also worked shortly as a science teacher in Upper Secondary School. Eikeseth has written several popular science books for children and adults. Since 2015, she has been a Science Education Researcher at the Norwegian University of Science and Technology. Her current research interests are the role of language in learning science, and education for scientific literacy.
About World Scientific Publishing Co.
World Scientific Publishing is a leading international independent publisher of books and journals for the scholarly, research and professional communities. World Scientific collaborates with prestigious organisations like the Nobel Foundation and US National Academies Press to bring high quality academic and professional content to researchers and academics worldwide. The company publishes about 600 books and over 140 journals in various fields annually. To find out more about World Scientific, please visit http://www.worldscientific.com.
For more information, contact Amanda at heyun@wspc.com.
---