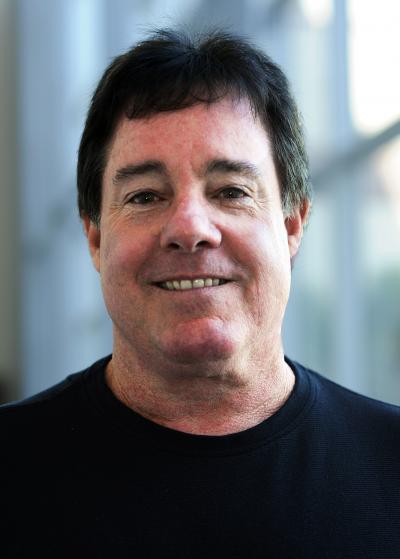 A new University of Central Florida study may explain why children with attention deficit hyperactivity disorder move around a lot – it helps them stay alert enough to complete challenging tasks.
In studies of 8- to 12-year-old boys, Psychology Professor Mark D. Rapport found that children with and without ADHD sat relatively still while watching Star Wars and painting on a computer program.
All of the children became more active when they were required to remember and manipulate computer-generated letters, numbers and shapes for a short time. Children with ADHD became significantly more active – moving their hands and feet and swiveling in their chairs more – than their typically developing peers during those tasks.
Rapport's research indicates that children with ADHD need to move more to maintain the required level of alertness while performing tasks that challenge their working memory.
Performing math problems mentally and remembering multi-step directions are examples of tasks that require working memory, which involves remembering and manipulating information for a short time.
"We've known for years that children with ADHD are more active than their peers," said Rapport, whose findings are published in the Journal of Abnormal Child Psychology. "What we haven't known is why."
"They use movement to keep themselves alert," Rapport added. "They have a hard time sitting still unless they're in a highly stimulating environment where they don't need to use much working memory."
Rapport compared the children's movements during the tests to adults' tendency to fidget and move around in their chairs to stay alert during long meetings.
The findings have immediate implications for treating children with ADHD. Parents and educators can use a variety of available methods and strategies to minimize working memory failures. Providing written instructions, simplifying multi-step directions, and using poster checklists can help children with ADHD learn without overwhelming their working memories.
"When they are doing homework, let them fidget, stand up or chew gum," he said. "Unless their behavior is destructive, severely limiting their activity could be counterproductive."
Rapport's findings may also explain why stimulant medications improve the behavior of most children with ADHD. Those medications improve the physiological arousal of children with ADHD, increasing their alertness. Previous studies have shown that stimulant medications temporarily improve working memory abilities.
Rapport's research team studied 23 boys, including 12 who were diagnosed with ADHD. Each child took a variety of tests at the UCF Children's Learning Clinic on four consecutive Saturdays. Devices called actigraphs placed on both ankles and the non-dominant hand measured the frequency and intensity of each child's movement 16 times per second. The children were told they were wearing special watches that allowed them to play games.
In the first of the two published studies, the research team demonstrated that children with ADHD have significantly impaired visual and verbal working memory compared with their typically developing peers. In one test, the children were asked to reorder and recall the locations of dots on a computer screen. Compared with their typically developing peers, the children with ADHD performed much worse on that test – and on a similar one requiring them to reorder and recall sequences of numbers and letters.
The second study focused on the frequency and intensity of movement by the children while they were taking those two tests.
###
Rapport arrived at UCF eight years ago and opened the Children's Learning Clinic. Early in his career, he worked as a school psychologist in Pinellas County. He was often frustrated that many of the techniques that he and schoolteachers tried would fail to help children with ADHD. As a researcher at three universities prior to coming to UCF, Rapport studied behavioral and pharmacological treatments for children with ADHD.
The Children's Learning Clinic offers free assessments for typically developing boys ages 8 to 12, as well as for children who are experiencing difficulties with attention, learning, memory or concentration and those suspected of having ADHD. The clinic's free evaluations include intelligence, academic achievement, activity level and memory assessments.
For more information, go to http://childrenslearningclinic.com.
UCF Stands For Opportunity: The University of Central Florida is a metropolitan research university that ranks as the 6th largest in the nation with more than 50,000 students. UCF's first classes were offered in 1968. The university offers impressive academic and research environments that power the region's economic development. UCF's culture of opportunity is driven by our diversity, Orlando environment, history of entrepreneurship and our youth, relevance and energy. For more information, visit http://news.ucf.edu.
---
Journal
Journal of Abnormal Child Psychology