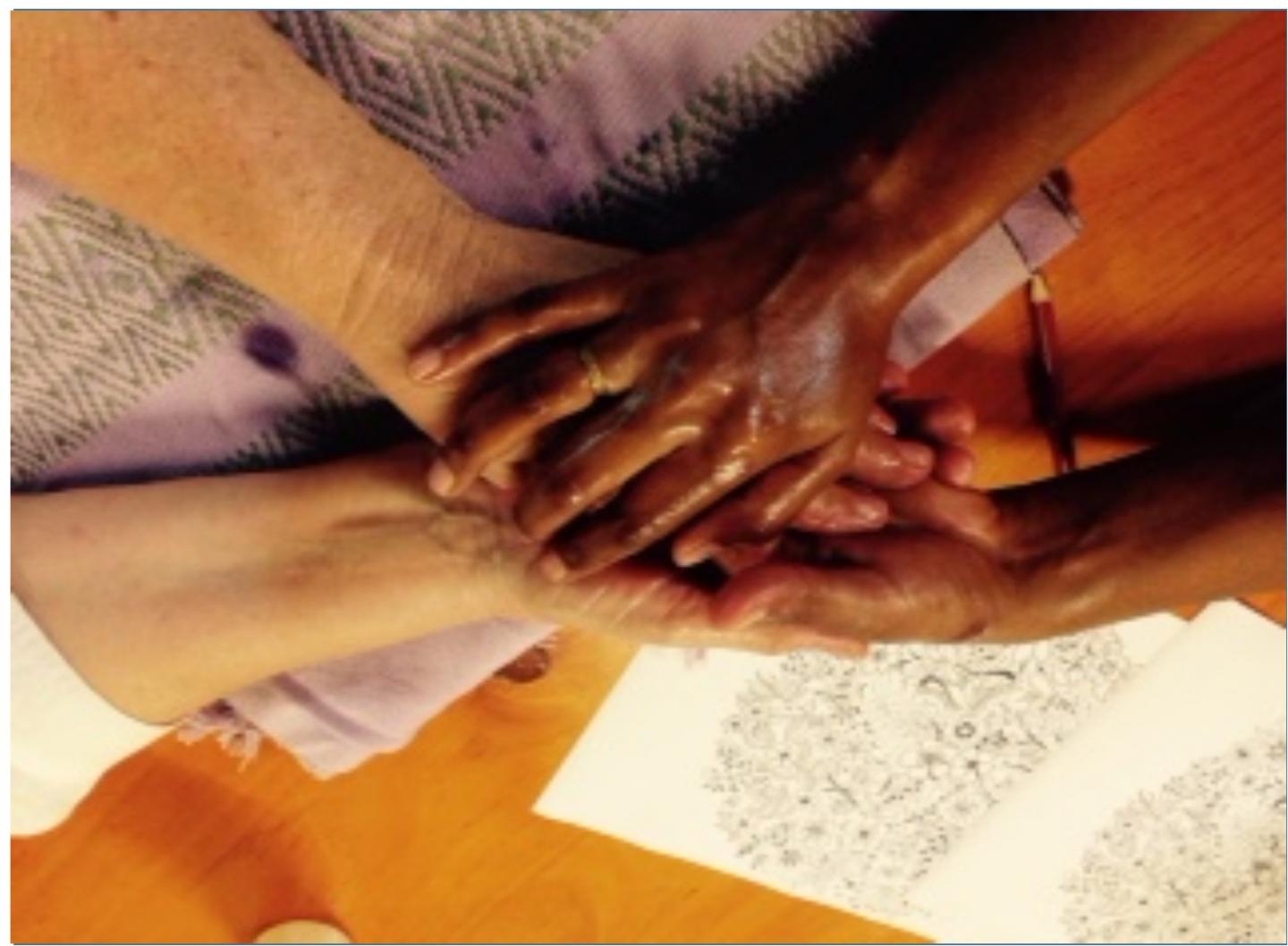 The International Rehabilitation Council for Torture Victims (IRCT) concluded its fifth General Assembly 9 December 2016 with a resolution titled "The Mexico Consensus," available online at http://bit.ly/2h3Xeev
Over 300 participants -- 70% of them clinical professionals -- from 80 nations will exchange expertise, experience and research on torture rehabilitation at the three-day event, organized by the Denmark-based International Rehabilitation Council for Torture Victims.
More than 100 presentations will address issues ranging from widespread torture in Syria, the refugee transit camps of southern Europe and elsewhere, the plight of Central American migrants, and a trio of talks on the US detention centre opened in 2006 at Guantanamo Bay, Cuba, where the denial of help to survivors is called "torture by other means."
Torture thrives in the 21st Century. Amnesty International has documented cases over the past five years in more than 140 countries -- three-quarters of all nations -- leaving victims to deal with a range of long-term consequences.
Torture victims have the right to rehabilitation under the UN Convention against Torture and other Cruel, Inhuman or Degrading Treatment or Punishment. Only a small percentage of victims, however, have access to services says the IRCT, an umbrella organization with more than 150 member institutions worldwide.
The symposium is billed as the first global event to look in detail and across disciplines at how to deliver on the right to rehabilitation.
Symposium speakers include service providers, researchers, clinicians, lawyers, funders and policymakers.
Presentations are clustered around three questions:
What works for who, where and why? Trends and developments in research on rehabilitation methods
What are the challenges in implementing the right to rehabilitation?
Getting the needed political, financial, legal and public support
What can we learn from others? Sharing knowledge with other human rights and health sectors
A complete set of conference abstracts is available online:
Oral presentations: http://bit.ly/2fhH9Qd
Posters: http://bit.ly/2g1xhLI
Torture by other means: The denial of rehabilitation help to Guantanamo Bay survivors
Three presentations, summarized in abstracts here: http://bit.ly/2fhFv0T, relate to the U.S. detention centre in Guantanamo Bay, Cuba.
Says UK-based human rights expert and presenter Polly Rossdale, the condition of those subjected to detention and abuse at Guantanamo Bay since 2006 is "not adequately described by (post-traumatic stress disorder)."
And no single torture victim in the world today has received more international attention and support than Mustafa al-Hawsawi, according to two members of his defence team - Dr. Mitch Robinson of the US Department of Defence and Prof. Jess Ghannam, University of California, Berkeley.
Transported to multiple CIA black sites between 2003 and 2006 then transferred to Guantanamo Bay, Mr. al-Hawsawi's case has been highlighted by the UN, the Inter-American Commission on Human Rights, NGOs such as Amnesty International, and others. Yet, he receives no formal rehabilitation.
Dr. Robinson and Prof. Ghannam argue that despite the Obama administration's denunciation of torture, the United States continues a policy of government-sanctioned abuse by actively denying rehabilitation efforts, allowing victims to suffer for years from injuries inflicted.
Case study: Syria
It is estimated that up to one third of the 20 million people currently fleeing violence and conflict have been subjected to torture or ill-treatment or are secondary victims.
For more than three years, US human rights lawyer Christy Fujio has worked with doctors and lawyers in Syria documenting torture and other atrocities that have happened during that country's bloody six-year civil war.
Ms. Fujio is among a committed group of human rights investigators gathering medical documentation of torture to build a strong, credible body of evidence to launch prosecutions when the conflict ends. All of these people know someone - a family member, friend, neighbour - who has been detained and tortured, often to death. Many of them have themselves been detained and tortured.
Her presentation is one of three related to Syria, summarized in abstracts online here: http://bit.ly/2fhHzWG
Sexual violence as torture
A deep stream of presentations relates to torture in the form of sexual violence against females and males (a collection of abstracts by experts from the UK, Australia, Congo, Senegal, Mexico, Denmark, Norway: http://bit.ly/2f1zkue)
Related issues include the restoration of victims' dignity through livelihoods (abstract: http://bit.ly/2fYsHxr), and therapy (abstract: http://bit.ly/2fYsl9P)
Other topics include:
On the final day of the conference, a major workshop is devoted to the training of community mental health workers to deliver torture rehabilitation services in low resource, conflict-affected settings.
Keynote Speech - The Women of Atenco
In May 2006, Mexican police arrested 45 women selling flowers in the market square of San Salvador Atenco. They were responding to protests by a local peasant group and by the time the operation was over, two were dead, dozens were seriously injured and many of those arrested were sexually assaulted. Not a single person has been convicted as a result of the assaults.
Two of those women, Norma Jimenez and Italia Mendez, will be keynote speakers at the IRCT International Scientific Symposium. They will tell the story of the Women of Atenco, now known around the world because of their fight to bring the perpetrators to justice. The Inter-American Commission on Human Rights has filed an application with the Inter-American Court of Human Rights, noting the "existence of severe acts of physical and psychological violence, including diverse forms of sexual violence against 11 women and rape in the case of seven women".
###
Comments
"Centres worldwide involved in torture rehabilitation tend to work in isolation. This event is intended to help galvanize a sense of community, to develop an understanding within this inter-disciplinary field of the need to move forward together."
"The rehabilitation of torture victims can take months or even years and is essential to allowing them to return to as full a life as possible. Addressing the damage created by torture takes time and requires long-term material, medical, psychological and social support."
"States have a duty to provide rehabilitation but many countries do not live up to that obligation. By doing so, they are not only violating international law but also denying victims the care that they are entitled to and that they desperately need."
-- IRCT Secretary General Victor Madrigal-Borloz
"In providing rehabilitation services, practitioners have also developed in-depth knowledge essential to contributing toward the prevention of torture. Rehabilitation, in many ways, also affects the overarching goal of ending torture."
"Unfortunately, rehabilitation centres, where they exist, are struggling to survive. The provision of rehabilitation must be sustainable, provided by countries and available to all victims until the practice of torture has been eradicated."
-- Edith Escareño Granados, General Coordinator, Colectivo Contra la Torture y la Impunidad, Mexico
International Rehabilitation Council for Torture Victims
Based in Copenhagen, Denmark, the IRCT is a health-based umbrella organization that supports the rehabilitation of torture victims and the prevention of torture worldwide.
Members comprise more than 150 independent organizations in over 70 countries, the largest membership-based civil society organization to work in the field of torture rehabilitation and prevention. Rehabilitation centres are working directly with clients, developing new treatment approaches, capturing data and ensuring as many victims as possible receive the best treatment possible.
These centres provide a high standard of specialized rehabilitation services to torture victims each year.
Despite an overwhelming demand for their services, many IRCT member centres are facing great financial challenges and some are struggling to survive. In recent years, seven member centres have either closed their rehabilitation section or closed down entirely and every year several are on the brink of closing.
---