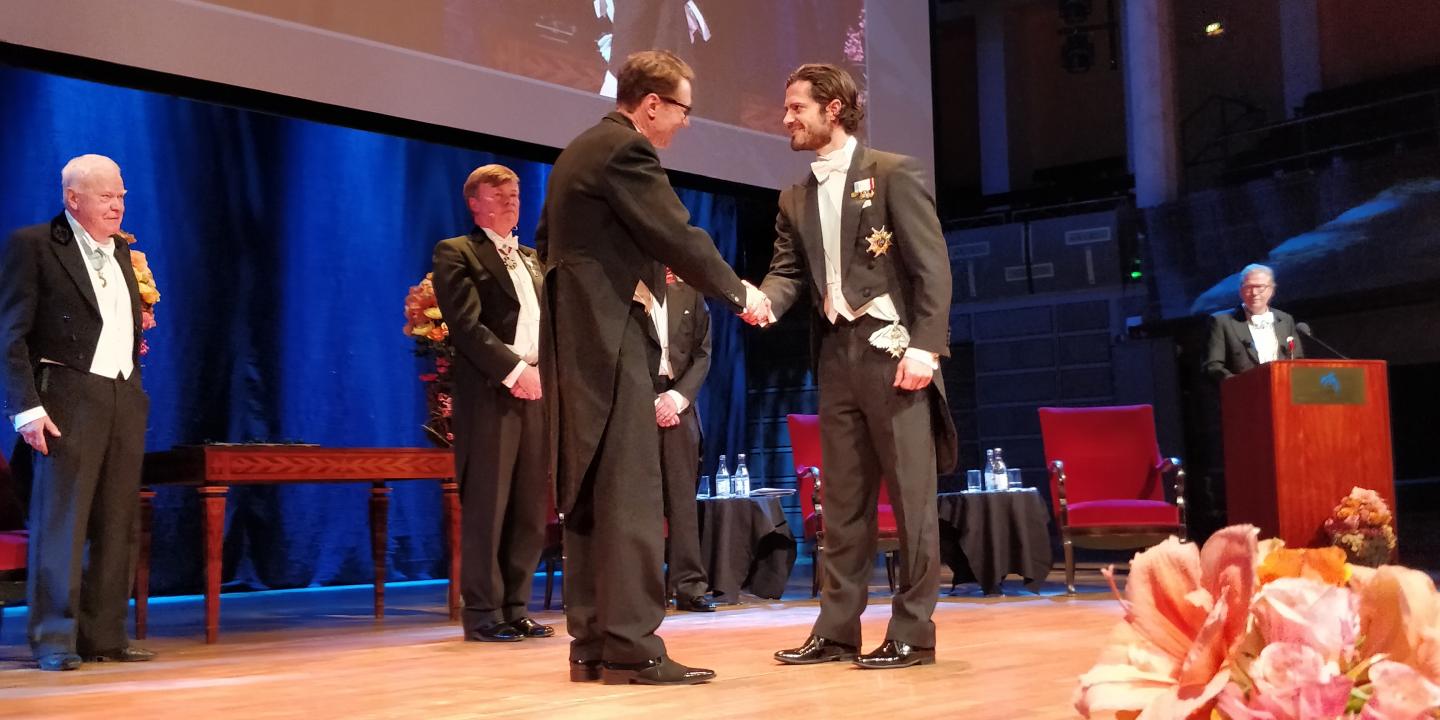 Chief Scientific Officer at the Novo Nordisk Foundation Center for Biosustainability at the Technical University of Denmark, Jens Nielsen, has received a gold medal by the Royal Swedish Academy of Sciences. The medal committee reasoned the decision by stating that his research in systems biology and engineering shows how biotechnology provide an alternative to chemical engineering for the production of chemicals.
"It is amazing to receive this honor by the Royal Swedish Academy of Sciences. The academy has a very strong position in the Swedish society and they are contributing greatly to support scientific research that can change our society for the better," says Jens Nielsen.
The Royal Swedish Academy of Sciences is an independent non-governmental organisation that works to promote science of the highest quality by fostering development and innovation in Swedish research with the aim of being an international scientific proponent of sustainable development.
Important focus on sustainability
According to the Chief Scientific Officer it requires efficient bio-manufacturing methods for chemical compounds and protein-based products to develop more sustainable lifestyles.
One of the main research areas for Jens Nielsen is the development of efficient cell factories for sustainable production of fuels and chemicals. This comes both for the production of high-value chemicals such as isoprenoids that can be used as fine chemicals, commodity chemicals that can be used as feedstocks in the chemical industry for polymer production, and novel advanced biofuels.
The academy's recognition of Jens Nielsen's research comes only three weeks after he received a ENI Award by the President of Italy for his research on yeast in renewable fuel and chemical production.
So it seems logical that he smiles easily at the moment. However, when asked to what it personally means for him to be recognised he tries to stay humble and see things in a broader perspective.
"I do not see this only as a recognition of my personal research, but also as an acknowledgement of how our focus on biosustainability can benefit society at large," says Jens Nielsen
CEO at the Novo Nordisk Foundation Center for Biosustainability at the Technical University of Denmark, Bernhard Palsson, is also praising the increased attention that scientific research on how to create a more sustainable society receives.
"We aim to be a worldwide leader in cell factories design, construction and deployment, and thus be a driver for change towards a biosustainable society. The gold medal to our Chief Scientific Officer is a clear signal that we in general conduct scientific research that are internationally recognised," says Bernhard Palsson.
###
---