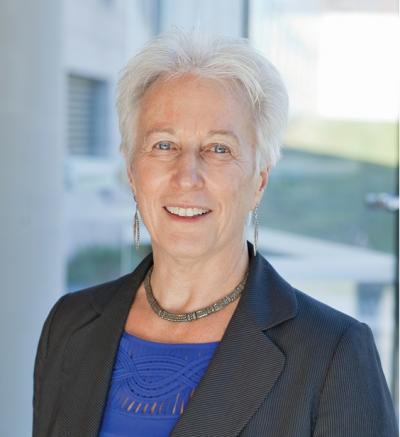 July 30, 2013 – (BRONX, NY) –Albert Einstein College of Medicine of Yeshiva University and Montefiore Medical Center today announced they received a $16 million grant from the National Institutes of Health (NIH) to investigate the impact of HIV and AIDS on women. The funds allow Montefiore and Einstein to continue as a scientific and clinical site for the Women's Interagency HIV Study (WIHS), a multi-center, prospective, observational study of women who are either HIV-positive or at risk for HIV infection. The study is now entering its 21st year.
The principal objectives of the grant support research into strategies to defeat HIV. Those include identifying naturally occurring immune factors in the female genital tract that protect women against HIV infection, understanding how the virus is transferred from person to person on the cellular level, and identifying factors that predict which women will respond well to treatment. The grant will also allow researchers to investigate whether epigenetic changes that the HIV virus genome (known as the provirus) undergoes might present potential targets for curing the disease.
"Anti-retroviral medications have transformed HIV infection from a deadly disease to a chronic condition for the entire world," said Kathy Anastos, M.D., the principal investigator on the grant at Einstein and Montefiore. "Information on the long-term effects of infection and treatment and predictors of a favorable response to treatment are critical for effective care."
Dr. Anastos has served as one of the study's six principal investigators since WIHS was established in 1993. Her team has recruited over 800 participants (of the 3,800 in the study nationally) and is currently seeing some of them for their 38th six-month visit. Over the past two decades, Dr. Anastos has built a biorepository with over 400,000 samples from participants, available for research purposes.
Her research accomplishments include partnering with researchers at Einstein and Montefiore as well as with other institutions around the country to determine the clinical care HIV-positive women should receive for HPV, implementing an electronic records system to collect and analyze data on patients receiving antiretroviral therapy in Central Africa, and developing clinical services and building research capacity in Rwanda.
Dr. Anastos is attending physician, medicine, Montefiore and professor of medicine, of epidemiology & population health and of obstetrics & gynecology and women's health at Einstein. She is also co-director of Einstein's Global Health Center and director of the clinical and translational core of Einstein's Center for AIDS Research.
###
About Albert Einstein College of Medicine of Yeshiva University
Albert Einstein College of Medicine of Yeshiva University is one of the nation's premier centers for research, medical education and clinical investigation. During the 2009-2010 academic year, Einstein is home to 724 M.D. students, 248 Ph.D.students, 117 students in the combined M.D./Ph.D. program, and 368 postdoctoral research fellows.
The College of Medicine has 2,522 fulltime faculty members located on the main campus and at its clinical affiliates. 2011, Einstein received nearly $170 million in awards from the NIH. This includes the funding of major research centers at Einstein in diabetes, cancer, liver disease, and AIDS. Other areas where the College of Medicine is concentrating its efforts include developmental brain research, neuroscience, cardiac disease, and initiatives to reduce and eliminate ethnic and racial health disparities.
Its partnership with Montefiore Medical Center, the University Hospital and academic medical center for Einstein, advances clinical and translational research to accelerate the pace at which new discoveries become the treatments and therapies that benefit patients.
Through its extensive affiliation network involving Montefiore, Jacobi Medical Center – Einstein's founding hospital, and five other hospital systems in the Bronx, Manhattan, Long Island and Brooklyn, Einstein runs one of the largest post-graduate medical training programs in the United States, offering approximately 155 residency programs to more than 2,200 physicians in training. For more information, please visit http://www.einstein.yu.edu/home/default.asp and follow us on Twitter @EinsteinMed.
---