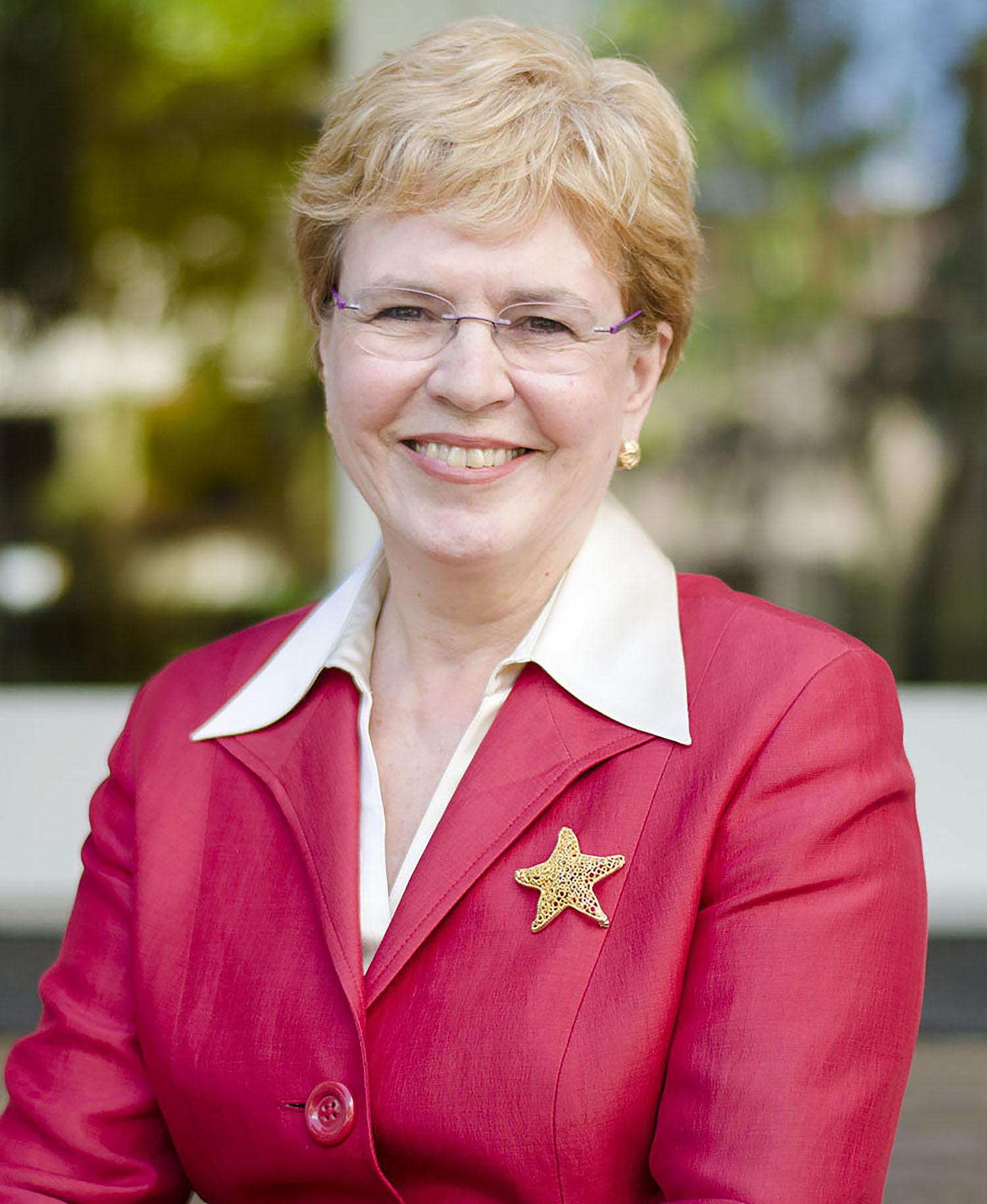 The Oceanography Society proudly announces that Dr. Jane Lubchenco, the Wayne and Gladys Valley Professor of Marine Biology at Oregon State University, has been selected as the first recipient of the Mary Sears Medal. This honor recognizes Professor Lubchenco's exceptional leadership and original contributions to research on biodiversity and rocky seashore ecology, and solutions to restore ocean health and sustainable fisheries. In addition to being a renowned educator and among the most highly cited and most influential marine scientists in the world, Dr. Lubchenco served as Undersecretary of Commerce for Oceans and Atmosphere and Administrator of the US National Oceanic and Atmospheric Administration. She later served in the U.S. Department of State. as the first Science Envoy for the Ocean.
Dr. Lubchenco will receive the Mary Sears Medal during the 2020 Ocean Sciences Meeting in San Diego, California. She will present a lecture during the society awards plenary session on Wednesday, February 19, 2020.
ABOUT THE AWARD
Mary Sears (July 18, 1905 - September 2, 1997) played a foundational role in the development of modern oceanography. Born in Wayland, MA in 1905, Mary received her bachelor's degree in 1927, her master's degree in 1929, and her Ph.D. in Zoology in 1933 from Radcliffe College. While a graduate student, she worked at Harvard University with Henry Bigelow, founder and first Director of the Woods Hole Oceanographic Institution (WHOI). As one of WHOI's first ten employees, Dr. Sears was essential in the institution's development. From 1932 to 1943, she worked as a plankton researcher at WHOI, while also teaching at Harvard, Radcliffe, and Wellesley. In 1943, Dr. Sears organized and headed a new Oceanographic Unit of the Navy Hydrographic Office and supervised a staff of 400 charged with providing the Navy with analyses of tides, surf heights, and other essential oceanographic metrics. In 1959, she chaired and helped establish the First International Congress on Oceanography, held at the United Nations. In 1961 she published the book Oceanography, a benchmark against which all future oceanographic research would be evaluated. Dr. Sears helped to establish and edit the journals Deep-Sea Research and Progress in Oceanography. In 1964, she was elected a Fellow of the American Academy of Arts and Sciences. In 2000, the U.S. Navy recognized her service by launching the 300-foot Oceanographic Survey Ship USNS Mary Sears named in her honor.
###
The Oceanography Society (TOS) was founded in 1988 to advance oceanographic research, technology, and education, and to disseminate knowledge of oceanography and its application through research and education. TOS promotes the broad understanding of oceanography, facilitates consensus building across all the disciplines of the field, and informs the public about ocean research, innovative technology, and educational opportunities throughout the spectrum of oceanographic inquiry. TOS welcomes members from all nations. Any individual, business, or organization interested in ocean sciences is encouraged to join and to participate in the activities and benefits of the society.
As a professional society, TOS is committed to supporting a community that encourages the open expression and exchange of ideas, that is free from all forms of discrimination, harassment, and retaliation, and that is welcoming to all members and to those who participate in its activities. In pursuit of that commitment, TOS is dedicated to the philosophy of equality of opportunity and treatment for all participants.
The Oceanography Society is a nonprofit, tax-exempt organization incorporated in the District of Columbia.
---