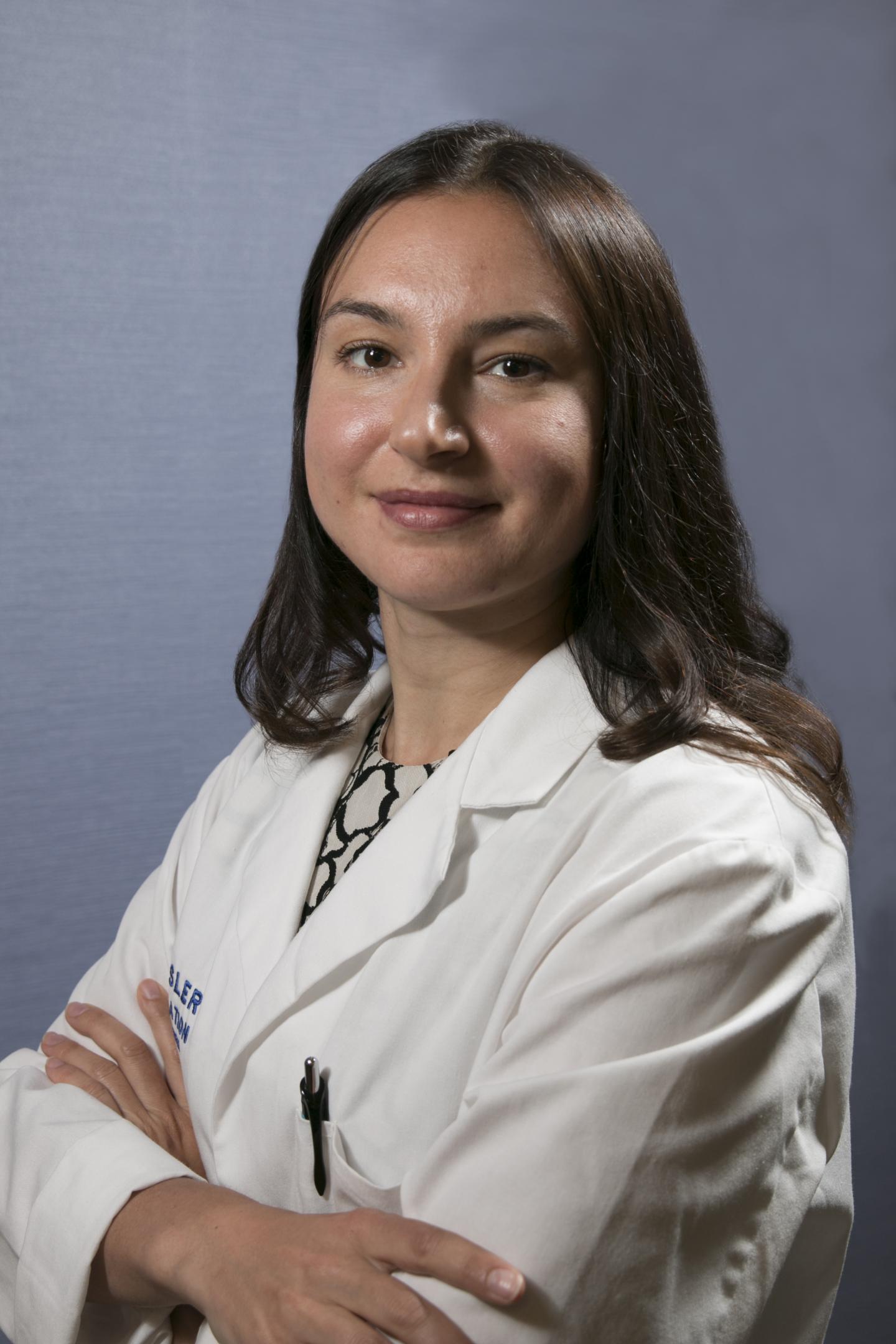 East Hanover, NJ January 24, 2018. Olga Boukrina, PhD, research scientist in Stroke Rehabilitation Research at Kessler Foundation, has received a $10,000 grant from the Mabel H. Flory Charitable Trust to continue to study the role of reading deficits as a barrier to stroke rehabilitation, specifically the treatment of aphasia. This is the fifth grant the Flory Charitable Trust has awarded to Kessler Foundation for research on aphasia after stroke.
Reading deficits are common after stroke, causing a range of difficulties with accessing information via print, broadcast, and the internet, creating barriers to everyday activities and return to the workplace. Despite the impact of activities of daily living, few studies have explored the nature of reading deficits and their association with brain damage from stroke.
"Individuals with aphasia often have significant problems with reading," said Dr. Boukrina. "The Trust's funding has enabled us identify people by type of reading problem, i.e., whether their primary problem is with word appearance, word meaning, or word sounds."
The goal of this research is to develop criteria for identifying high-risk patients on brain scan while they are hospitalized. Fundamental to effective intervention is early identification of reading problems. "To identify people early on, we are looking at areas of brain damage that are associated with aphasia and type of reading difficulties," noted Dr. Boukrina. "Using neuroimaging techniques, we have also learned how patients' abilities and brains change over time. We have been able to confirm that the left-hemisphere brain regions involved in typical reading are the same regions that support recovery of the patients' reading ability after stroke. This provides the basis for designing and testing effective interventions to help stroke survivors regain their ability to read."
###
Relevant article (open access):
Boukrina O, Barrett AM, Alexander EJ, Yao B, Graves WW. Neurally dissociable cognitive components of reading deficits in subacute stroke. Front Hum Neurosci. 2015; 9: 298. doi: 10.3389/fnhum.2015.00298
Dr. Boukrina discusses her research in this Expert Interview podcast.
About Stroke Rehabilitation Research at Kessler Foundation:
Research studies span all domains of post-stroke dysfunction, including cognitive deficits and mobility impairment. Under the direction of A.M. Barrett, MD, stroke scientists also mentor students, resident physicians, and post-doctoral trainees in translational neuroscience of rehabilitation. Cognitive research emphasizes hidden disabilities after stroke, including disabilities of functional vision (spatial bias and spatial neglect) and reading deficits. Mobility research, in partnership with Human Performance & Engineering Research, centers on the application of robotic exoskeletons for stroke rehabilitation. Stroke research receives funding from the National Institute on Disability Independent Living and Rehabilitation Research, Department of Defense; the National Institutes of Health/NICHD/NCMRR; New Jersey Commission on Brain Injury Research, Kessler Foundation; the Healthcare Foundation of New Jersey; and the Wallerstein Foundation for Geriatric Improvement. Scientists have faculty appointments at Rutgers New Jersey Medical School.
About Kessler Foundation
Kessler Foundation, a major nonprofit organization in the field of disability, is a global leader in rehabilitation research that seeks to improve cognition, mobility and long-term outcomes, including employment, for people with neurological disabilities caused by diseases and injuries of the brain and spinal cord. Kessler Foundation leads the nation in funding innovative programs that expand opportunities for employment for people with disabilities. For more information, visit KesslerFoundation.org.
Learn more by visiting http://www.KesslerFoundation.org.
Stay Connected
Twitter | http://www.twitter.com/KesslerFdn
Facebook | http://www.facebook.com/KesslerFoundation
YouTube | http://www.youtube.com/user/KesslerFoundation
Instagram | http://www.instagram.com/kesslerfdn
iTunes & SoundCloud | http://www.soundcloud.com/kesslerfoundation
Contacts
Carolann Murphy, PA
973-324-8382
CMurphy@KesslerFoundation.org
Laura Viglione, MS
973-323-3675
LViglione@KesslerFoundation.org
---