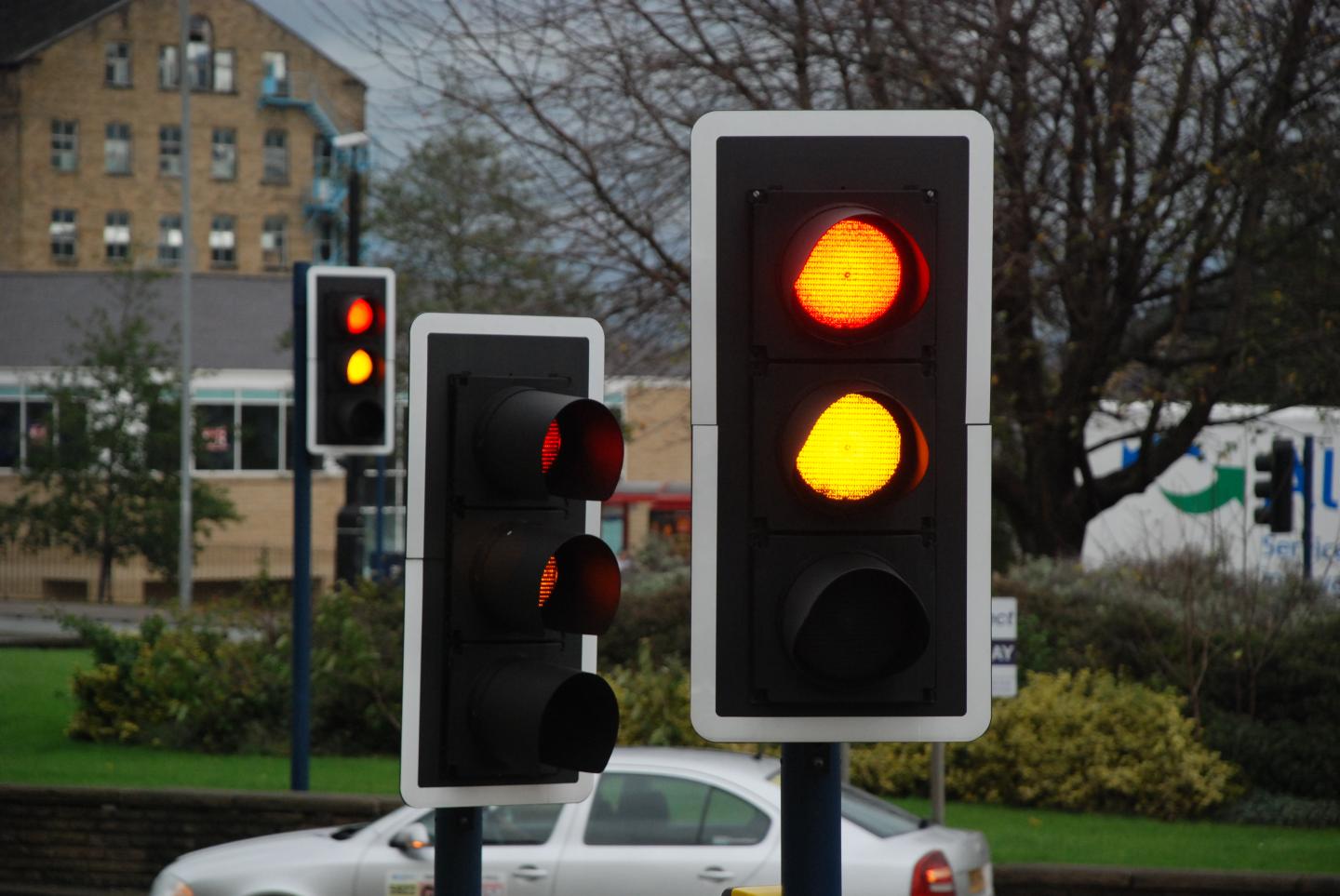 WHEN traffic congestion hits one of Britain's biggest cities - threatening long delays and serious reductions in air quality - it will soon be eased by an Artificial Intelligence system created by a professor and his team at the University of Huddersfield. The project has been awarded more than £850,000 by the Government-backed Innovate UK.
Able to carry out data analysis and to devise complex strategies in a fraction of the time required by human operators, the traffic management system - named SimplifAI - will take steps such as optimising timings at traffic signals in order to achieve the best possible flow, especially after unusual or unforeseen events have created congestion.
Frustrated motorists queuing at the Old Trafford car parks on match days could be among the beneficiaries, for Manchester is to be the testing ground for the system, developed by Huddersfield's Professor Lee McCluskey. The £850,000 award from Innovate UK will fund trials starting later in 2017, to be appraised in March 2018.
There will then be scope for SimplifAI to be marketed globally, as a smart city solution to improving reliability of transport networks. It will also mean that towns and cities are fully prepared to integrate autonomous or driverless vehicles into their networks.
A consortium has been formed to carry out the deployment of SimplifAI and one of its members is Transport for Greater Manchester (TfGM), which is providing the testing ground. The commercial lead is the research and development consultancy KAM Futures.
Professor McCluskey explained that the University of Huddersfield, KAM Futures and the other partners had earlier earned an Innovate UK feasibility study grant in order to show how Artificial Intelligence could be used to control and manage traffic, in order to lessen congestion and improve air quality, especially in emergency or unusual conditions.
"Under normal conditions, existing traffic management and traffic signals are not too bad," said Prof McCluskey.
"But it is very difficult for managers when normal conditions aren't met - for example when Man United are playing at Old Trafford, or when an inner ring road link is closed due to an accident. Or there might be bottlenecks that occur relatively frequently and you want to try and alleviate them.
"Artificial Intelligence is providing a tool for transport operators so they can deal with extremely complicated situations more quickly. In just a few seconds it can produce strategies composed of hundreds of different timings at traffic signals," explained Prof McCluskey.
Control of the signals is currently the principal technique for governing flow in towns and cities, but in future, said Prof McCluskey, variable speed limits, lane closures and message signs could also be controlled by AI.
After the success of the feasibility study, Innovate UK awarded the new £850,000 so that SimplifAI can now be tested for real in Manchester.
The technical development of the system has been carried out by Prof McCluskey and lecturer Dr Mauro Vallati at the University of Huddersfield's School of Computing and Engineering. They have been joined by research fellow Dr Santiago Franco. An extra researcher is now to be recruited.
Partnering the University and KAM Futures on the first deployment of SimplifAI are TfGM, FutureEverything, Human Centred Design, BT and InfoHub.
###
---