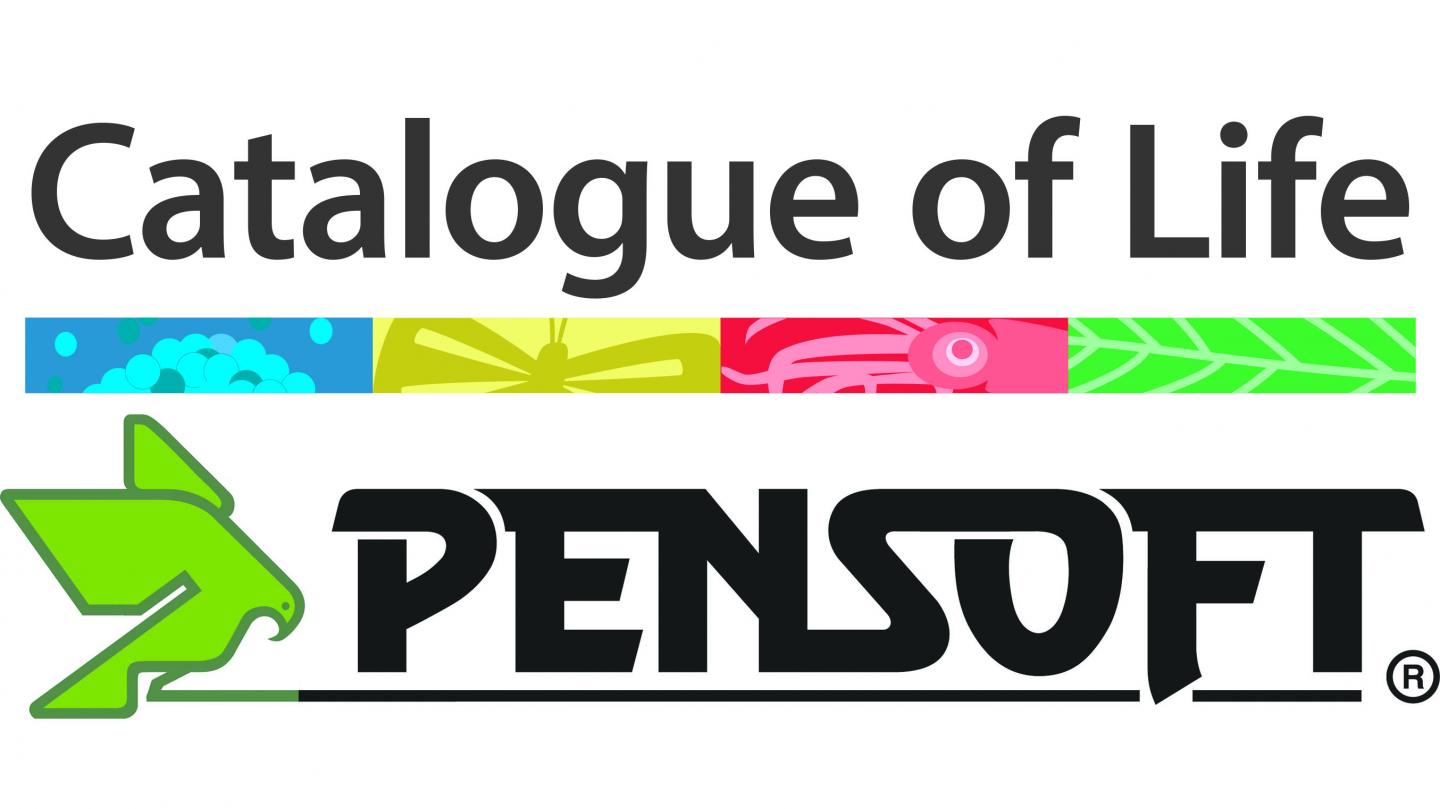 While not every taxonomic study is conducted with a nature conservation idea in mind, most ecological initiatives need to be backed by exhaustive taxonomic research. There simply isn't a way to assess a species' distributional range, migratory patterns or ecological trends without knowing what this species actually is and where it is coming from.
In order to facilitate taxonomic and other studies, and lay the foundations for effective biodiversity conservation in a time where habitat loss and species extinction are already part of our everyday life, the global organisation Catalogue of Life (CoL) works together with major programmes, including GBIF, Encyclopedia of Life and the IUCN Red List, to collate the names of all species on the planet set in the context of a taxonomic hierarchy and their distribution.
Recently, the scholarly publisher and technological provider Pensoft has implemented a new integration with CoL, so that it joins in the effort to encourage authors publishing global taxonomic review in any of the publisher's journals to upload their taxonomic contributions to the database.
Whenever authors submit a manuscript containing a world revision or checklist of a taxon to a Pensoft journal, they are offered the possibility to upload their datasets in CoL-compliant format, so that they can contribute to CoL, gain more visibility and credit for their work, and support future research and conservation initiatives.
Once the authors upload the dataset, Pensoft will automatically notify CoL about the new contribution, so that the organisation can further process the knowledge and contact the authors, if necessary.
In addition, CoL will also consider for indexing global taxonomic checklists, which have already been published by Pensoft.
It is noteworthy to mention that unlike an automated search engine, CoL does not simply gather the uploaded data and store them. All databases in CoL are thoroughly reviewed by experts in the relevant field and comply with a set of explicit instructions.
"Needless to say that the Species 2000 / Catalogue of Life community is very happy with this collaboration," says Dr. Peter Schalk, Executive Secretary.
"It is essential that all kinds of data and information sharing initiatives in the realm of taxonomy and biodiversity science get connected, in order to provide integrated quality services to the users in and outside of our community. The players in this field carry responsibility to forge partnerships and collaborations that create added value for science and society and are mutually reinforcing for the participants. Our collaboration is a fine example how this can be achieved," he adds.
"With our extensive experience in biodiversity research, at Pensoft we have already taken various steps to encourage and support data sharing practices," says Prof. Lyubomir Penev, Pensoft's founder and CEO. To better serve this purpose, last year, we even published a set of guidelines and strategies for scholarly publishing of biodiversity data as recommended by our own experience. Furthermore, at our Biodiversity Data Journal, we have not only made the publication of open data mandatory, but we were also the first to implement integrated narrative and data publication within a single paper."
"It only makes sense to collaborate with organisations, such as Catalogue of Life, to make sure that all these global indexers are up-to-date and serve the world's good in preserving our wonderful biodiversity," he concludes.
###
Additional information:
About Catalogue of Life:
The Catalogue of Life is a remarkable global partnership. The content is contributed by an array of some 200+ expert taxonomic databases world-wide, involving over 3,000 taxonomic specialists: the Global Species Databases.
Expert teams peer review the databases and integrate them into a single coherent catalogue, and have established a single hierarchical classification.
The Catalogue of Life is developing as a key partner to the major programmes that inform our understanding of global biodiversity. By providing a platform for the validation and sharing of species names, the Catalogue strengthens these programmes individually and collectively.
About Pensoft:
Pensoft is an independent academic publishing company, well-known worldwide for its innovations in the field of semantic publishing, as well as for its cutting-edge publishing tools and workflows. In 2013, Pensoft launched the first ever end to end XML-based authoring, reviewing and publishing workflow, as demonstrated by the Pensoft Writing Tool (PWT) and the Biodiversity Data Journal (BDJ), now upgraded to the ARPHA Publishing Platform. Flagship titles include: Research Ideas and Outcomes (RIO), One Ecosystem, ZooKeys, Biodiversity Data Journal, PhytoKeys, MycoKeys, and more.
Contacts:
Prof. Lyubomir Penev
penev@pensoft.net
Dr. Peter Schalk
Catalogue of Life
Species 2000
peter.schalk@naturalis.nl
---